This year, treat your colleagues to the ultimate work day out! Make them feel appreciated and create team bonding memories that will last by exploring our top picks and tips for planning a VIP experience.
Planning a work-social event can be a daunting task, especially if you want to create a memorable experience that your colleagues will talk about for months to come.
While traditional work events like happy hours or office parties can be fun, they often lack the excitement and wow factor that can make an event truly unforgettable. That's where VIP experiences come in.
If you are hoping to reward hard work, strengthen team bonds, and boost company morale, there is no better choice than a VIP team day out. By treating your colleagues to a VIP experience, they will feel recognised and team spirits will rise as they enjoy a unique and unforgettable social event with a splash of star treatment.
As the go-to premium ticketing marketplace for live events, we are here to help by sharing the most creative and memorable VIP experiences that will make your next work social event better than ever before!
Selecting the right work social event
Picking out the right social event for your next work outing can be tricky, especially with varying tastes and interests among employees.
But, we are here to help guide you through the process and to ensure that you select the right VIP experience to suit your colleagues.
At Seat Unique, we offer a range of VIP experiences for the top sports, music and cultural events on the calendar. But don't worry, you don't have to filter your way through them all, as we have selected the top five based on a range of preferences and budgets!
Enjoy the action at a football match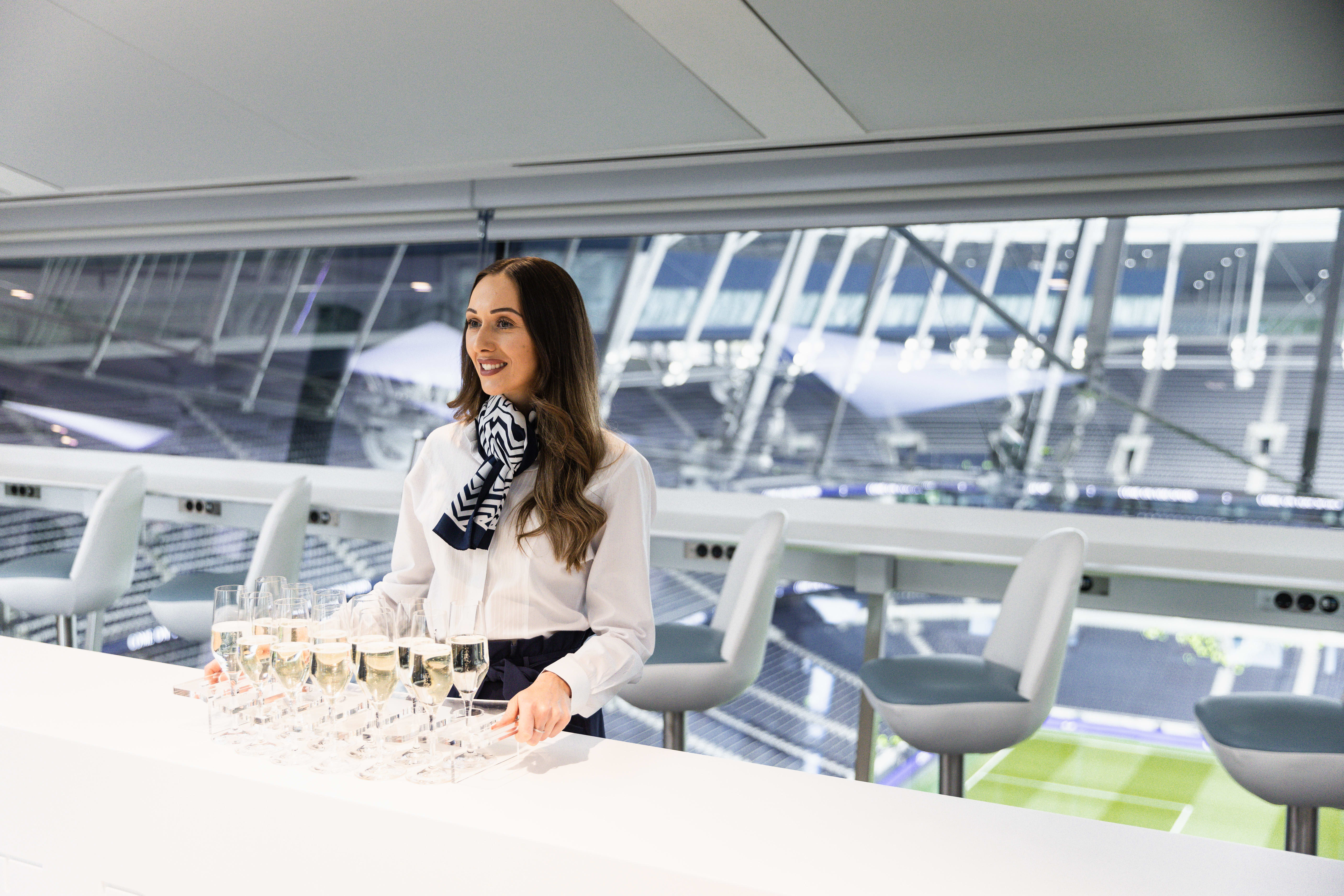 If you have a lot of football fans on your team, then why not treat them to a workday out that they won't forget with a premium matchday experience?
This choice is suited to a range of budgets, whether you are a bit more limited and want to head to a League One match, or you are happy to splash out on tickets to see one of the top teams play.
Our ultimate recommendation is to treat your colleagues to a day at Wembley Stadium with VIP tickets and hospitality.
The UK's largest stadium boasts an electric atmosphere that is like no other while playing host to some of the greatest fixtures on the football calendar - including the FA Cup Semi-Finals and FA Cup Final.
This choice guarantees to wow your colleagues as they enjoy incredible football action and are treated to a range of luxury perks.
Or, if your colleagues are supporters of a particular team, why not make sure that they cheer on their favourite players by securing the best seats in the house alongside premium hospitality extras including dining, complimentary drinks, and exclusive lounge access at their chosen football club?
At Seat Unique, we offer access to football hospitality at Wembley Stadium, as well as a range of football clubs including:
Read on to discover our top tips for selecting the right package, or explore all premium football ticket options and book below.
Explore & buy football hospitality
Enjoy a summer's day out at Taste of London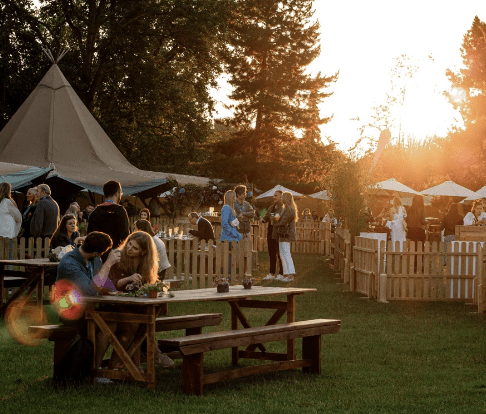 If your team is based in the capital, then we have the ultimate summer work social event for you!
Taste of London welcomes the city's greatest established and up-and-coming restaurants and chefs to Regents Park for five days in June and is the perfect place to bring your colleagues together for some fun in the summer sun.
Whether you would like to make a day of it or enjoy the event for the evening, you can treat your team to a VIP experience at this foodie's paradise. With hospitality lounge and garden access, your colleagues can socialise and bond while enjoying the complimentary bar and a selection of delicious dishes with complimentary food vouchers.
This work social event option is a simple way to show appreciation for your team, without requiring too much planning!
Check out our guide to Taste of London, or book now for groups of 30 or more with Summer Garden Party packages!
Book Taste of London VIP packages
Dress up for a day at the races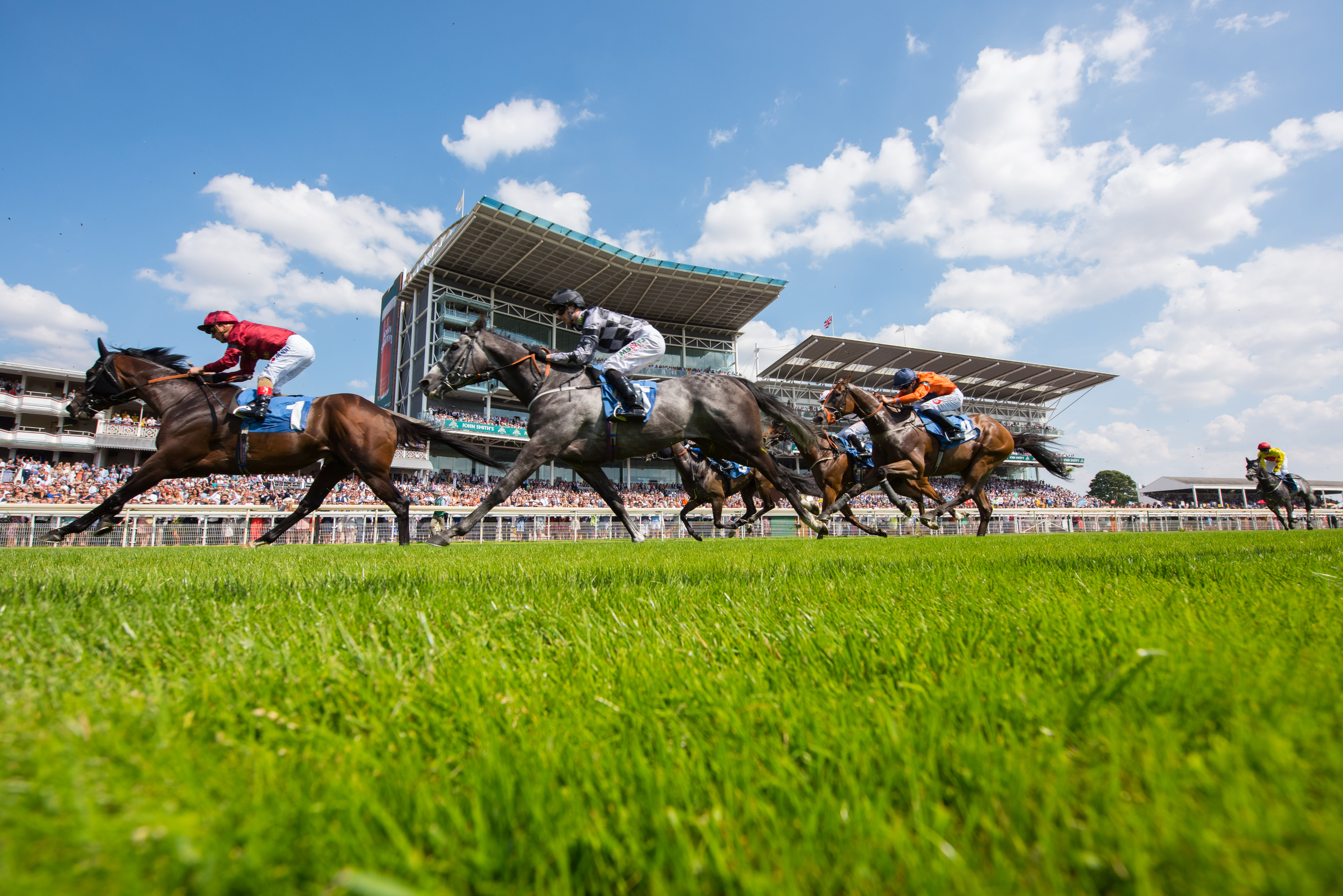 A day at the races is guaranteed to bring your team together as they enjoy sporting and socialising all in one!
Your colleagues will cheer on the jockeys during the fast-paced races, and enjoy a day with a touch of luxury as they dress up to enjoy premium dining and drinks options, as well as access to exclusive enclosure areas.
The UK houses some of the world's greatest racecourses, meaning that you are not short of choices when booking your next team day out at the races. At Seat Unique, we are delighted to offer you access to events at racecourses including:
With a diverse range of packages and racecourses to choose from, you can keep things to a smaller budget or go all out on a private box package to truly wow your colleagues.
And, remember that horse racing hospitality is also a great way to impress business clients; check out our guide to corporate hospitality for more information.
Check out all available options below to book your team day now.
Explore & buy horse racing hospitality
Relax on the riverbank at Henley Royal Regatta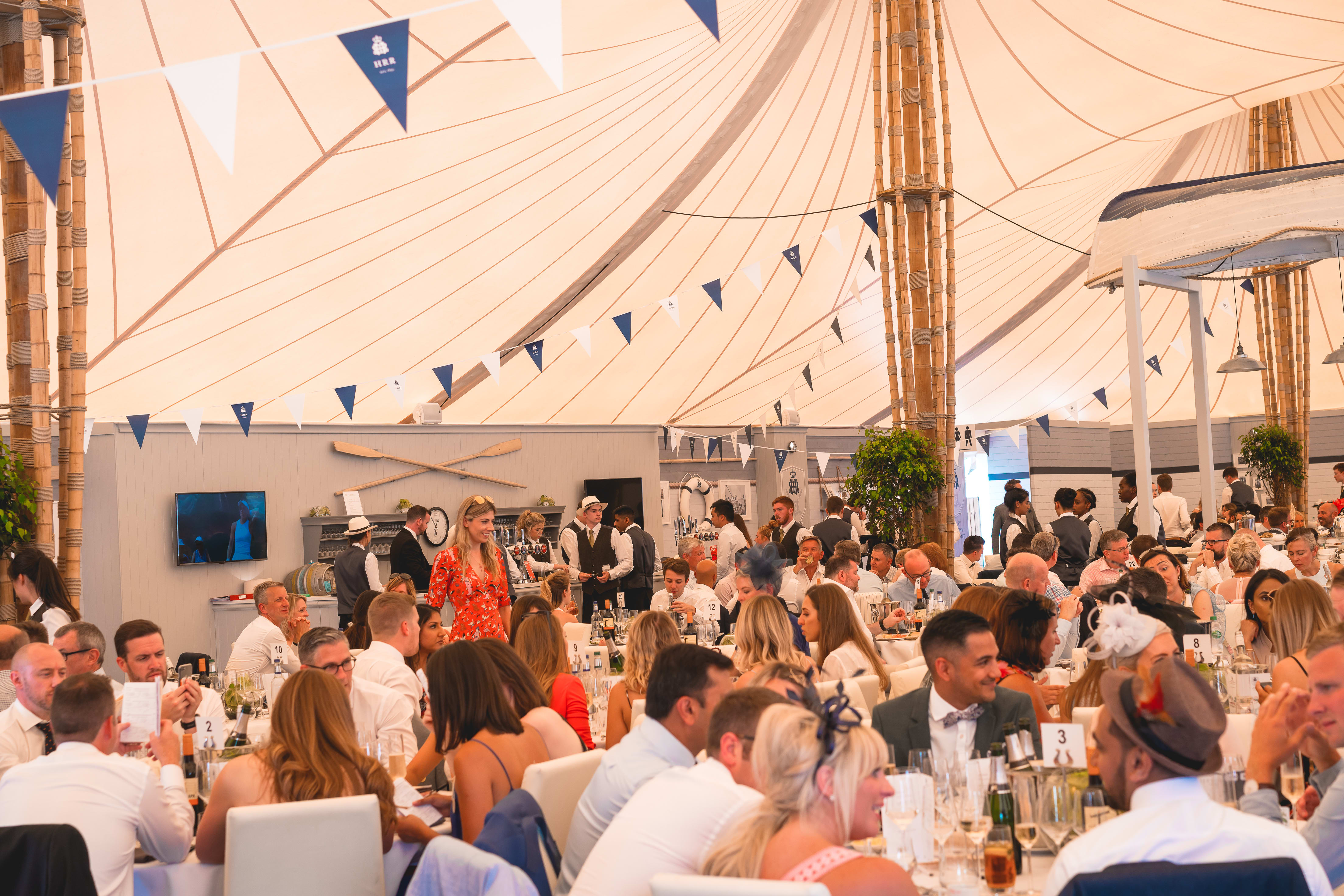 Another of our favourite work days out for the summer months is a trip to Henley Royal Regatta. Located just outside of London in the serene Henley-Upon-Thames, Henley Royal Regatta emanates everything quintessentially British.
A day at this rowing event is guaranteed to make your colleagues feel appreciated as they enjoy the glorious weather on the Thames riverbank and watch the incredible sports action alongside divine hospitality.
Hospitality at Henley Royal Regatta provides the ultimate VIP experience as it offers delightful inclusions such as boat rides, delicious menus and inclusive drinks in areas including the main marquee, or even on your own private island!
Bring your team together as they socialise and bond at this spectacular event by exploring available VIP packages now.
Explore & buy Henley Royal Regatta hospitality
Sing along with the stars at Greenwich Summer Sounds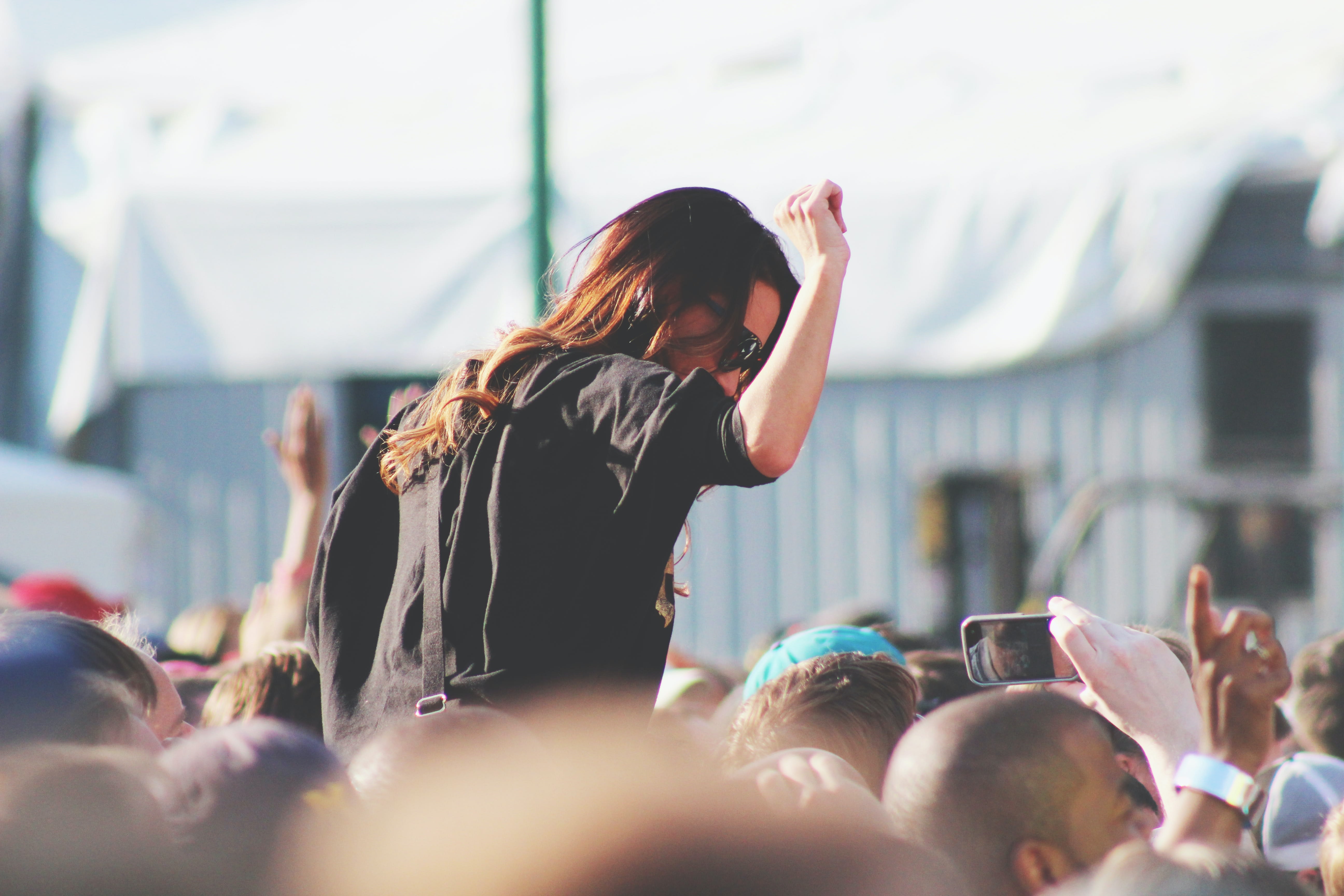 Taking a slightly different approach to planning a company day out, we bring you Greenwich Summer Sounds!
This outdoor music extravaganza is set on the grounds of the Old Royal Naval College, London and will welcome icons Tom Jones, Nile Rodgers & Chic and Kaiser Chiefs to perform this year.
By booking VIP tickets for this event, your music-loving colleagues will enjoy the groovy live performances alongside treats including a Champagne reception, a three-course dining menu in the Painted Hall, a complimentary bar and the best seats for the show!
Treat your colleagues to an extra-special social event this summer by exploring available Greenwich Summer Sounds packages now.
Book Greenwich Summer Sounds VIP packages
Choosing the Best VIP Packages and Hospitality Options
The range of packages on offer for these events means that there is something to suit a variety of budgets and preferences. With all packages, your colleagues will feel special as they experience a splash of luxury, beyond a standard event experience.
However, selecting the perfect VIP or hospitality package can be a tad confusing as each event varies in its offerings. However, we have broken down the key three package categories and their typical inclusions so that you can decide which is best suited to your work day out.
Premium tickets
Premium tickets secure prime location seating which ensures that you will experience the best views at your event. With some premium ticket packages, you will also benefit from inclusions such as fast-tracked venue entrance and lounge access, as well as the opportunity to purchase food and drink.
Hospitality packages
Hospitality packages include all the benefits of premium tickets, with even more on top. Depending on the event you attend, with a hospitality package you can expect to also enjoy inclusive drinks and catering options as well as VIP area access.
Private Box Packages
Private Boxes are the most exclusive packages available as they guarantee your own private area for the duration of the event. While inclusions vary based on location, private box packages usually also include a designated box host, catering and drinks options, as well as balcony views or prime location seats.
Ensuring a Seamless Work Social Event Experience
Now that you know which event you would like to book for your next work social event, and which package you will be selecting, you will want to ensure that the experience is seamless.
With VIP tickets and hospitality, often a lot of the worry is taken away as inclusions such as fast-tracked access and food and drinks mean that you have less to organise.
However, if you would like information or advice on topics such as local accommodation and travel, please do contact our customer service team at enquiries@seatunique.com, who will be happy to help.
---
If you would like to explore more available events at Seat Unique, please explore all VIP tickets and hospitality packages now.