Men can be notoriously hard to buy for, especially when they don't need or want for anything. So, why not surprise him with a thoughtful gift this Christmas? Here are 7 of the best VIP event experience days you can get for men who have everything.
Buying Christmas gifts for men who have everything can be a difficult task. If you've got a special man in your life that wants for nothing, be that a husband, boyfriend, son or grandfather, then we're confident you'll find the perfect gift in this list that will make his Christmas extra special.
Instead of buying socks or a dressing gown, why not opt for gifting him a VIP experience he will never forget? Whether he's a music connoisseur, a sports fanatic or a comedy lover, we've got all bases covered.
Keep reading to find 7 of the most luxurious, and thoughtful, gift experiences you can buy him this Christmas.
Kick off his Christmas with a VIP matchday experience
If you've got a football crazy man to buy for this Christmas, then this gift will make him feel like he's scored a winner! Football is the most popular sport in the UK, so getting tickets for games can sometimes be difficult due to high demand - especially for popular Premier League fixtures. So, why not treat your footie-obsessed loved one to a premium matchday experience this year?
At Seat Unique, we  provide access to a range of official premium tickets and hospitality packages for some of the biggest football clubs in the world including Manchester City, Manchester United, Tottenham Hotspur, Arsenal, Liverpool and many more.
From Spurs' The Travel Club experience to Manchester City's famous Tunnel Club, when you gift the man in your life a unique football hospitality experience, he will witness a match like never before. With unrivalled views of the action on pitch, and luxury perks such as pre and post-match access to VIP lounges, padded seating and fine dining options, this present really is one-of-kind.
If the footie loving man in your life is a fan of league one football, then we offer hospitality packages such as the Black and White Lounge at Forest Green Rovers, or the Club Diamond package at Plymouth Argyle. If your man is into League Two football, then check out our luxury packages such as the Silver Plus Package at AFC Wimbledon.
If he has an interest in international football, then Seat Unique also offers hospitality tickets to some of the top football clubs in Europe's top 5 leagues, such as Atletico Madrid.
No matter where your special man's allegiances lie, make this Christmas one that will leave him with lifelong memories of watching his favourite team from the best seats in the house.
Take a look on our website to find more experiences like these with your lucky man's favourite football teams. Buy your gift below.
Buy Seat Unique Football hospitality
Gift a music-loving man in your life a VIP concert experience
If the man you're shopping for this Christmas is a music fan, then you'll want to make sure your gift hits the right notes! We're positive that treating him to a concert experience he will never forget will make his heart sing.
By gifting the music lover in your life a VIP concert ticket, he will watch his favourite artist or band live from unrivalled views, enjoy pre and post-show entertainment, have exclusive access to VIP lounges and more! There's no gift more thoughtful for a gig-goer.
If it's a rock and roll fanatic that you are buying for this Christmas, then VIP tickets to see Def Leppard and Mӧtley Crüe would be the perfect gift. After an almost 10-year hiatus, legendary hair-metal band Mötley crüe are back, and have joined forces with English metal icons Def Leppard for a blockbuster UK tour.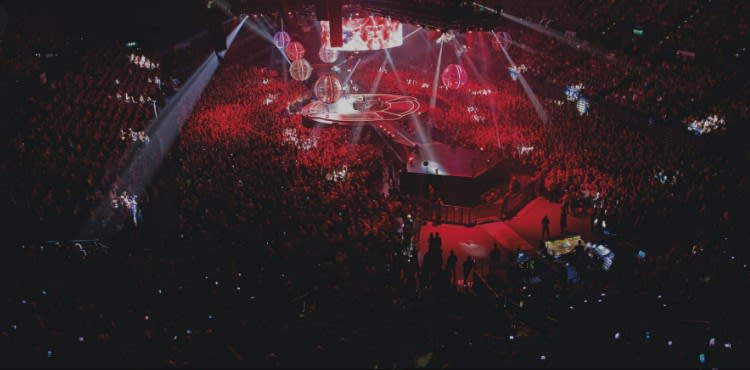 If your special man is into slightly softer rock, then why not treat him to a fantastic luxury experience to see legendary rock and roll icon Elton John. 'The Rocketman' is embarking on his last ever tour in 2023 so it's a must see! Get your Elton John tickets now.
For fans of indie, we have the ultimate VIP concert experiences to gift this Christmas: luxury packages for Sheffield indie superstars Arctic Monkeys and indie-pop legends Coldplay UK tour dates in 2023.
If your special guy has a passion for music then this is the perfect gift, that will definitely leave him wanting an encore.    
If the genres or artists mentioned above aren't to his taste, be sure to check out the abundance of VIP concert tickets on offer at Seat Unique.
Buy Seat Unique music hospitality
Give him the gift of laughter with premium tickets for his favourite comedian
If you've got a comedy lover that you're struggling to buy for, then look no further, as we've got the perfect gift to have him in stitches this Christmas! Legendary northern funny man Peter Kay is performing all across the UK from 2023 to 2025. It will be his first tour in almost 13 years and the British comedy icon will be sure to bring his A game.
If you want to treat a man in your life to a good laugh this Christmas, Seat Unique offers the chance to experience a night of comedy with a more luxurious feel. By purchasing VIP tickets with us, your lucky man can watch the show from the best seats in the house, as well as having early access to the arena and fresh cooked meals to enjoy pre-show.
A hospitality package to this show is any comedy lover's dream, so why not treat your loved one to a truly unique event experience that will be sure to fill their new year with laughter. Tickets are on sale now, so don't miss out.
If Peter Kay is not what you're looking for, British comedy star Romesh Ranganathan is also performing in the UK in 2024. Also take a look at some of the other comedians that could tour the UK soon and how you can enquire about tickets.
Buy Peter Kay hospitality
Take his Christmas up a gear with VIP tickets for incredible motorsports events
If the man that you're buying for this Christmas is a petrol head, then this present is bound to come in 1st place. The Goodwood Festival of Speed will be taking place in July next year at Goodwood House in West Sussex.  
The 4-day Motor racing spectacle will give racing lovers a chance to see some of the historic machines used by some of the top racers in the world. It includes some of the latest F1 cars used by the best teams in the business such as Mercedes and Red Bull, as well as meeting some of the legendary drivers in the sports history.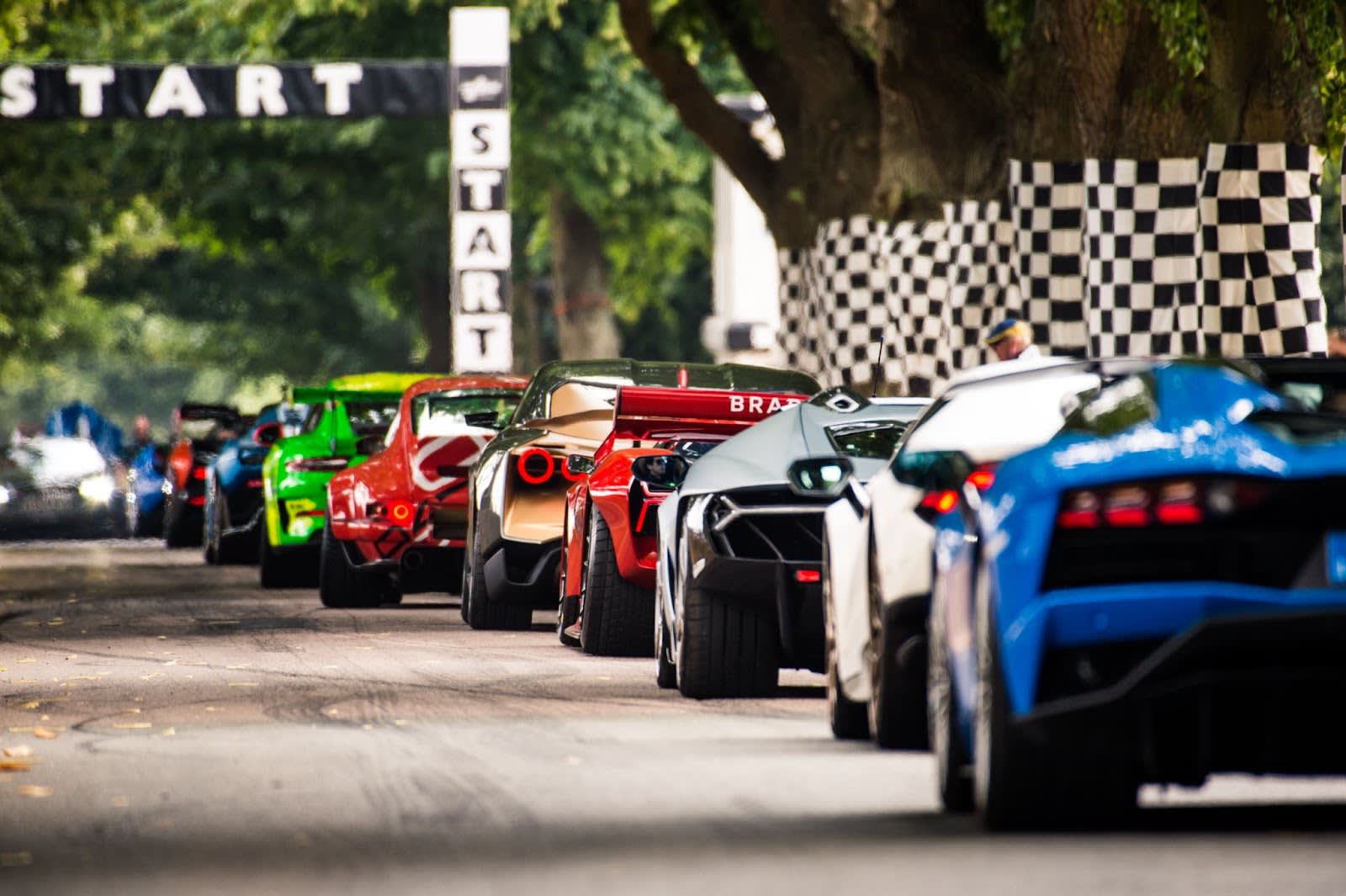 The festival also gives fans a look at some of the latest supercars to be released. Fans will also get an up-close look at some of the world's best rally drivers, in their element at the Forest Rally Stage as well as the festival's iconic Hill Climb Event.
Goodwood Festival Of Speed is the perfect Christmas gift for any motor sport enthusiast. Seat Unique is delighted to offer VIP hospitality tickets that will elevate your man's experience to new levels, with inclusions such as continental breakfasts, souvenir lanyards, complimentary bars and an afternoon tea.
Take a look at our ultimate Goodwood Festival of Speed weekend guide for everything you need to know about one of this year's most magnificent weekends of motorsport.  
Step gift giving up a gear and race your way into his heart this December with the ultimate petrolhead present.
Buy Goodwood Festival of Speed hospitality
If you're really looking to splash out on a man that has it all, then why not treat them to the ultimate VIP experience at the pinnacle of motor racing, with VIP hospitality to an F1 Grand Prix event?
Buy Formula 1 hospitality
Treat the horse racing aficionado in your life to a VIP horse racing experience
Know a man with a keen interest in horse racing? There's no better present than a VIP experience at the iconic Cheltenham Festival. The event is widely regarded as the pinnacle of the jump season and takes place over 4 days: Champions Day, Ladies Day, St Patrick's Day and Gold Cup Day.
The legendary festival includes 28 races of non-stop action that any horse racing fan will not want to miss. Pick a guaranteed winner this Christmas with the gift of hospitality packages at Cheltenham Festival for unrivalled luxury.
Choose from multiple luxury restaurant packages such as the Chez Roux or the Final Fence package. Watch the race with unrivalled views and VIP hospitality perks in the Champions Club or Final fence Private Box hospitality.
These tickets would be perfect for a horse racing lover, to take his race day experience to unique new levels. Tickets for this event are available now, so treat your loved one to an unforgettable day of racing for Christmas this year. Book your tickets below.
Buy Cheltenham Festival hospitality
Surprise a cricket crazy man with the ultimate Ashes experience
If it's a cricket fan that you're buying for, then look no further because this is the ideal experience to hit them for six this Christmas. The Ashes is set to return in 2023 to write the next chapter in the storied rivalry between England and Australia.
The highlight of the year for cricketing fans is set to return to English shores for the first time in almost four years. Last year's Ashes ended in crushing defeat for England, losing four of the five test matches.
Could this be the year that the Lions finally break their eight year losing streak and defeat Australia? If it is, then you can help your cricket-mad man to experience it from the best seats in the house, with unrivalled views of the action.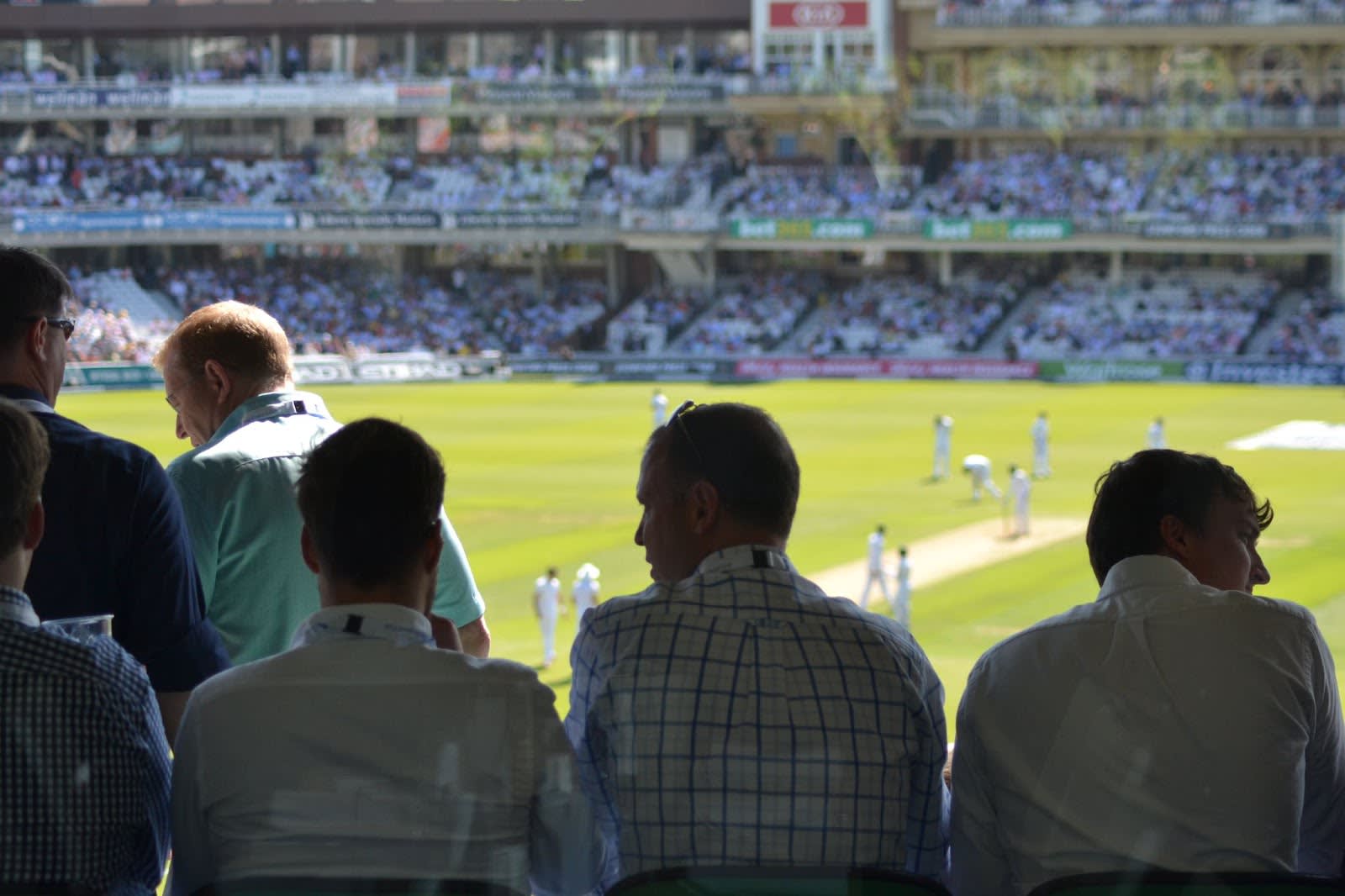 We offer hospitality packages at four of the five venues for the Ashes 2023, and with a VIP hospitality package you'll experience cricket's most iconic competition with unrivalled levels of luxury.
Buy Ashes 2023 hospitality
If the Ashes are a bit too rich for your taste, then Seat Unique can offer VIP packages for other cricket events such as the T20 Finals, Leicestershire Cricket and international cricket games at Seat Unique Stadium.
Score big points with a VIP rugby experience for your man
If you're looking to score points with a rugby loving man this Christmas, Seat Unique is delighted to offer access to a wide variety of VIP rugby hospitality experiences, in both Rugby League and Rugby Union.
If international rugby is your man's passion, then why not treat him to a VIP day out watching Wales rugby as they go head-to-head with long standing rivals England and Ireland?
Watch the drama unfold from luxury padded seating with unmatched views of the game, and make the most of the festivities with complimentary beer and wine. We also have Scottish Rugby packages available if you're not a fan of the Dragons!
If your lucky guy prefers club rugby, then we have hospitality experiences for some of the UK's biggest teams, such as Saracens, Leeds Rhinos, Ospreys and Harlequins. Soak up the atmosphere at some of the biggest rugby events in the world, such as the Heineken Cup and Gallagher Premiership, from right in the heart of the action.
They can tuck in to lavish pre-match meals and benefit from VIP entrance and exit from the venue. As well as spending some quality time with club legends, for the real luxury treatment.
Treat your rugby superfan to a day out that they will never forget this Christmas and make them feel like a true VIP with a premium Hospitality experience.
Buy Rugby Union hospitality
Buy Rugby League hospitality
---
These are some of the top VIP luxury experiences for the men who have everything, that will make their Christmas extra special and create long lasting memories.
However, if none of these gift ideas suit your needs, then at Seat Unique we offer a huge range of different hospitality experiences at many different types of events, such as Golf and WWE Live.
View Seat Unique hospitality packages