Michael McIntyre is one of the biggest and most popular comedians on the planet and is well known for his observational and lighthearted comedy style. Find out our picks for the funny man's best jokes and funniest moments.
Last Updated: 20/02/23 at 10 am
Michael McIntyre is one of the UK's most beloved comedians, known for his witty observations on everyday life and family dynamics.
McIntyre's mainstream breakthrough came with his 2008 'Live and Laughing' tour of the UK, where his high-energy delivery and relatable material won over audiences.
Since then, McIntyre has become a household name in the UK, selling out arenas and releasing several comedy specials on DVD and streaming platforms.
He has won numerous awards, including the British Comedy Award for Best Live Stand-up in 2009 and the National Television Award for Best Entertainment Programme in 2011.
McIntyre's comedy style is based on his ability to find humour in the mundane, often drawing on his own experiences as a father and husband. His animated delivery and physicality on stage add to the entertainment value, as he acts out his jokes with exaggerated expressions and movements.
Keep reading to find out our picks for his best jokes and funniest moments, as well as how you can secure VIP tickets to his upcoming 2023 shows.
Buy Michael McIntyre VIP tickets
Moving To The Countryside
Michael McIntyre hilariously recounts his experience of moving his family from the hustle and bustle of London to a quiet village in the countryside.
McIntyre humorously details the unexpected challenges that come with rural living, from the lack of streetlights to the strange and amusing animal sounds.
Through his trademark observational humour, McIntyre highlights the stark contrast between life in the city and life in the countryside. He pokes fun at the quirks of rural living, such as the village fete and the local pub.
This hilarious account of one man's journey from the city to the countryside, and the unexpected adventures that came along with it had the audience in stitches at the Royal Variety.
The Dentist Story
Michael McIntyre's 'Dentist Story' is a classic joke featured in his stand-up comedy routine that never fails to bring audiences to tears of laughter. In the routine, McIntyre describes his fear and dread of going to the dentist - a relatable experience for many people.
With his wit and physical humour, McIntyre hilariously details his experience of sitting in the dentist's chair, from the discomfort of the bib to the terror of the drill. He exaggerates his reactions and facial expressions to the absurdity of the situation, making it impossible not to laugh.
The story is a prime example of his ability to take everyday experiences and turn them into comedy gold. His observations on the quirks and anxieties of everyday life resonate with audiences of all ages.
How To Tell The Time In Scotland
Michael McIntyre's 'How to tell the time in Scotland' joke has become a fan favourite. In the joke, McIntyre humorously explains the unique Scottish accent and how it can affect one's ability to tell time.
With his animated facial expressions and spot-on impressions of Scottish accents, McIntyre takes the audience on a side-splitting journey of how to tell the time in Scotland.
He exaggerates the Scottish accent to great comedic effect, making it seem like an entirely different language, and the joke is another prime example of his ability to take a simple observation and turn it into a comedy masterpiece.
Leaving The House
Michael McIntyre's monologue about trying to leave the house humorously recounts the challenges of getting out of the house in the morning when you have young kids.
Through his witty anecdotes, McIntyre highlights the struggles and quirks of parenting, from the constant negotiation with children to the seemingly never-ending list of tasks to be completed, including packing snacks and drinks and finding missing shoes and coats.
He captures the chaos and comedy of family life with sharp wit and infectious energy, making audiences laugh and nod their heads in agreement.
The Master Switch
Michael McIntyre's 'The Master Switch' is a hilarious account of his experience in a foreign hotel room trying to figure out which switch controls which lights.
His observational comedy style perfectly captures the everyday frustrations of trying to navigate this everyday situation, making the material relatable and enjoyable for audiences worldwide.
With his over-exaggerated and enthusiastic movement and impressions, McIntyre hilariously details the confusion and irritation of attempting to locate the elusive 'master switch' in a hotel room.
His vivid storytelling and impeccable timing bring the situation to life and leave audiences in stitches.
My Name Is Five Spice!
In his 'My Name Is Five Spice' anecdote, McIntyre delivers his hilarious take on the everyday task of seasoning your food.
McIntyre takes on the mundane yet relatable experience of seasoning your meal with salt and pepper and turns it into a side-splitting comedy routine.
McIntyre flamboyantly imitates the different spices in the average person's kitchen that never get used, using a range of different accents and demeanours he jokes about how many spices don't get used in people's kitchens.
The classic bit from McIntyre's 'Hello Wembley' stand-up routine is beloved by fans for its simple yet hilariously effective comedic style.
How Can I Get VIP Tickets to See Michael McIntyre Live?
If you had a good laugh at our list of Michael McIntyre's funniest moments then you're in luck, as he has just announced that he'll be hitting the road on his 'Macnificent' 2023 world tour across the UK, Ireland, North America, Norway, Australia, New Zealand and Singapore.
Tickets to see the renowned comedian live are expected to be in high demand. Why not skip out on the hassle of fighting for VIP tickets, and opt for a more luxurious comedy experience with a VIP hospitality package?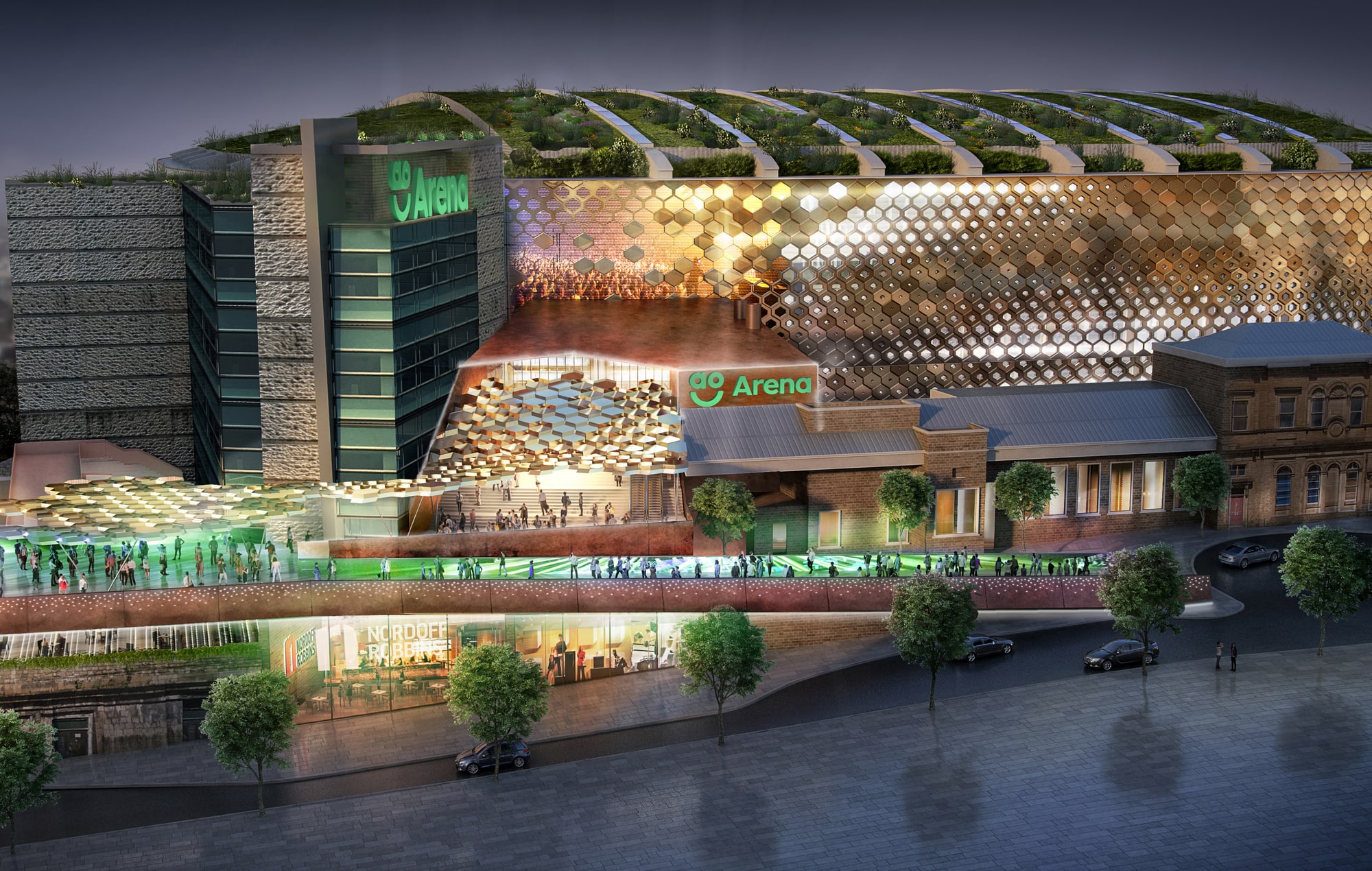 Seat Unique is delighted to extend fans access to VIP tickets and hospitality packages to Michael McIntyre's UK shows at AO Arena, Manchester, Utilita Arena, Birmingham and First Direct Arena, Leeds.
With a VIP hospitality package from Seat Unique, you may benefit from a whole host of luxury perks, such as*:
Premium seating with unrivalled views of the stage.
VIP entry and exit from the venue.
Welcome drink on arrival.
Complimentary drinks.
A selection of delicious freshly cooked meals.
Access to private VIP lounges.
Inclusions will vary depending on the venue and choice of package.
Tickets for Michael McIntyre's 2023 shows are on sale now.
Buy Michael McIntyre VIP tickets
*VIP ticket benefits listed above are based on typical inclusions. Please be aware that inclusions can vary depending on the location, venue and choice of package.