Plan your perfect day at RHS Chelsea Flower Show with our top visitor tips including the best exhibitions and food options!
RHS Chelsea Flower Show is renowned for its delightful and awe-inspiring flower and gardening exhibitions, set in the stunning surroundings of the Royal Hospital Chelsea.
However, some first-time visitors wonder 'what do you do at the Chelsea Flower Show?'
That's why we are here to provide all the information on what you can expect from the event, and how to make the most of your experience in horticulture heaven!
What is the best day to go to the Chelsea Flower Show?
Each day of the RHS Chelsea Flower Show offers guests the chance to experience all of the exhibitions, meaning that there isn't really a 'best day' to attend.
However, some guests choose to attend the event earlier in the week as this is when the displays look freshest.
Exhibitions at Chelsea Flower Show
This year's Chelsea Flower Show exhibitions will showcase the best of gardening, flowers and house plants in a series of show, sanctuary, container and balcony gardens.
There is a vast choice available to guests that showcase a range of beautiful designs, innovative materials and glorious blooms.
If you are struggling to pick which exhibitions you would like to see, then read on as we have selected a handful and an excellent range of gardens that are not to be missed in 2023.
Hamptons Mediterranean Garden
This garden, designed by Filippo Dester, is a contemporary outdoor living space that emanates the beauty and feel of a sunny Mediterranean landscape.
The architectural features seamlessly merge into nature, meaning that you can enjoy a host of Mediterranean plants, shrubs, herbs and ornamental perennials from the shady and relaxed alfresco dining space.
The peaceful garden encourages well-being and a slow-paced experience of the garden environment, making it the perfect spot to chill out and take in the stunning scenery.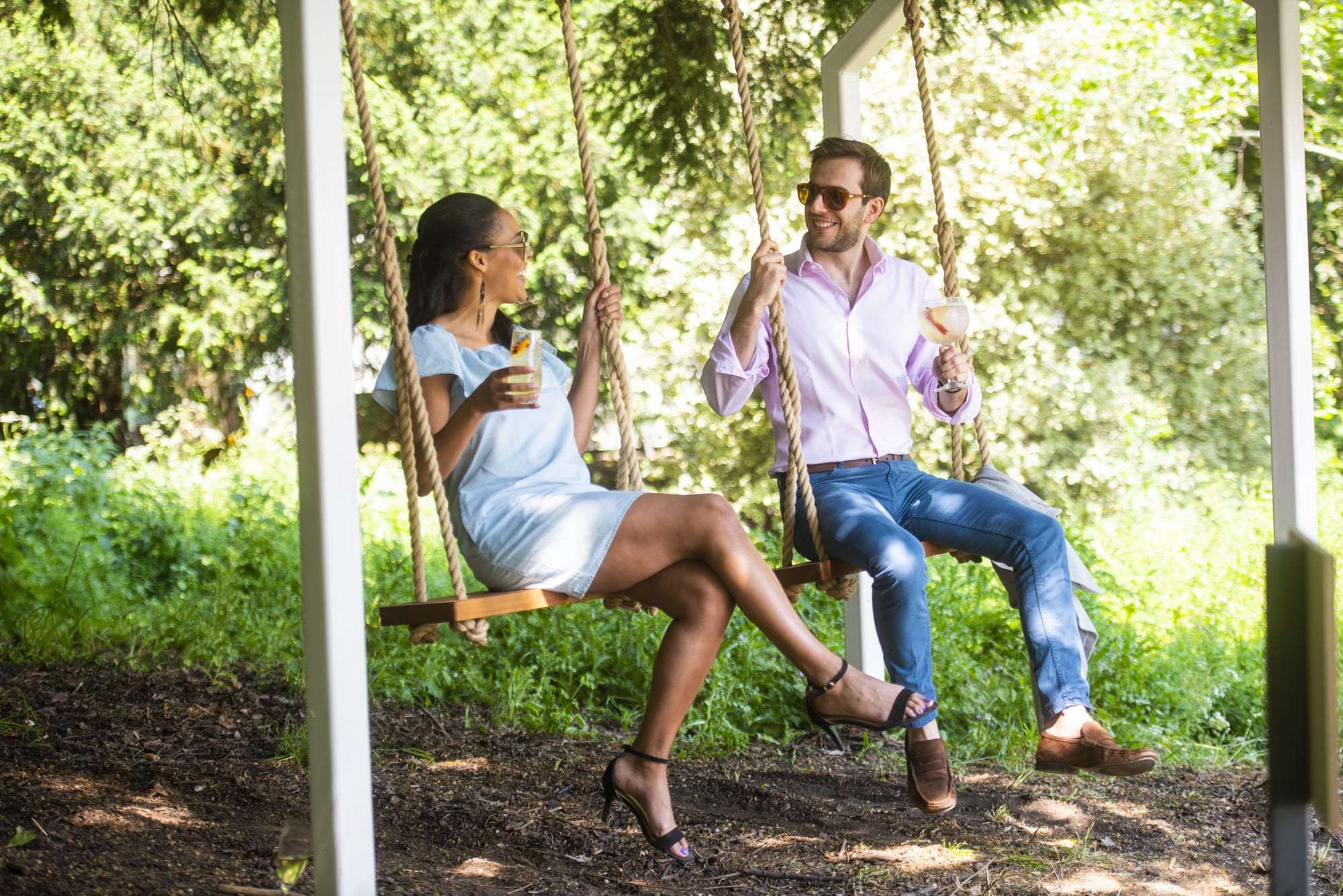 Land of Healing: Korean Mountain Light
This exhibition is based on the medicinal herbal colony of eastern Jirisan, also known as 'the mother mountain of Korea.'
The show garden is heavily composed of rocks, weighing over 200 tonnes in total, that are layered to create a small stream of water and accompany a complex ecosystem.
You can expect to see beautiful species including the endangered Filipendula Formosa as well as healing and medicinal herbs and edibles.
The Platform Garden
This container garden is uniquely inspired by unused overground platforms in London, with a focus on community-led gardening and education.
The garden also encourages visitors to consider the importance of planting in transport areas for the improvement of biodiversity, rainwater collection, carbon capture and well-being.
The Sadler's Wells East Garden
This plant-focused garden celebrates dance in East London as the trees and shrubs cut beautiful figures and emulate shapes of dance.
The inspiration of East London and its industrial buildings can also be seen through the materials used in the garden including sustainably sourced brick, timber and metal.
Head to this garden to enjoy a space that entirely celebrates plants as the star of the show.
What else is there to do at Chelsea Flower Show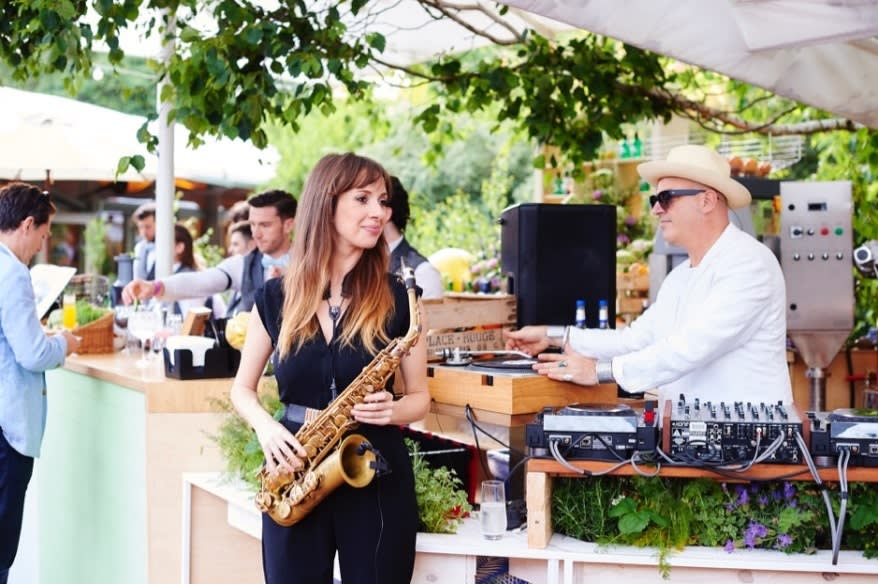 While the gardens and exhibitions are the main focus for most guests of RHS Chelsea Flower Show, there are a number of other areas to explore.
Scientific innovations
At the 2023 event, visitors can explore topics such as climate change and mental well-being by heading to The Discovery Zone in the Great Pavilion. In this area, you will explore educational exhibits that explore discoveries in horticulture science.
Shopping
RHS Chelsea Flower Show showcases some unique products and gifts for the home and garden within its boutique-style shops and artisan trade stands.  
So, if you are feeling inspired by the displays, you can do a spot of shopping to pick up your very own gardening tools!
Food and drink at Chelsea Flower Show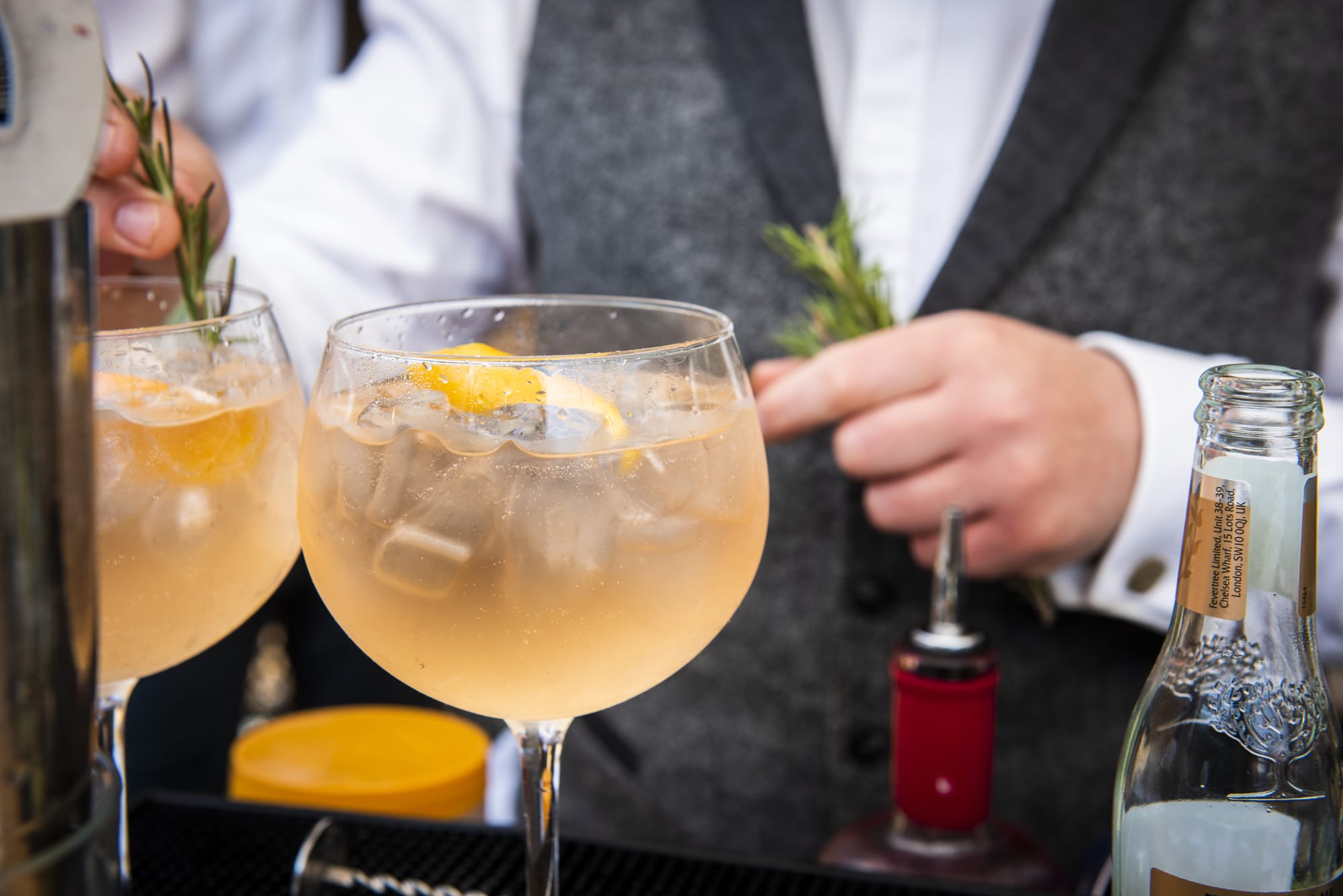 While general admission guests can dine and drink at the show's restaurants and cafes, many visitors choose to opt for a hospitality package to ensure that their place is confirmed and that the day is as smooth as possible.
With a hospitality package, you will enjoy a day filled with delicious inclusive dining and drinks options such as a light breakfast, dining experience, afternoon tea, and garden bar.  
As well as this, you will benefit from premium inclusions such as exclusive area access, live entertainment and foraging experiences!
Explore available options based on date, preferences and budget, and book your Chelsea Flower Show hospitality package below.
Book Chelsea Flower Show hospitality
If you are planning to head to the event this year, be sure to check out our Chelsea Flower Show style guide now!