London's resident horticulture spectacular is back again in 2023 for a week of festivities. Don't know what you should wear? We've got you covered. Discover our ultimate style guide for the RHS Chelsea Flower Show.
The RHS Chelsea Flower Show is one of the most prestigious and popular flower shows in the world. Every year, thousands of visitors flock to the show to see the latest garden designs and floral displays. But aside from the beautiful gardens and flowers, one of the most talked-about aspects of the show is the dress code.
The RHS Chelsea Flower Show dress code is often described as 'smart casual', but many visitors are still unsure about what that means in practice. Should you dress up or dress down? Is it appropriate to wear jeans or shorts? And what about hats and fascinators?
In this blog, we'll be providing a comprehensive style guide for the RHS Chelsea Flower Show. We will cover everything from what to wear to what to avoid, and we'll be sharing tips and advice on how to put together the perfect outfit for this iconic event.
Whether you're a seasoned flower show attendee or a first-timer, our guide will help you navigate the dress code with confidence and style.
Buy RHS Chelsea Flower Show hospitality
Is There a Dress Code For RHS Chelsea Flower Show?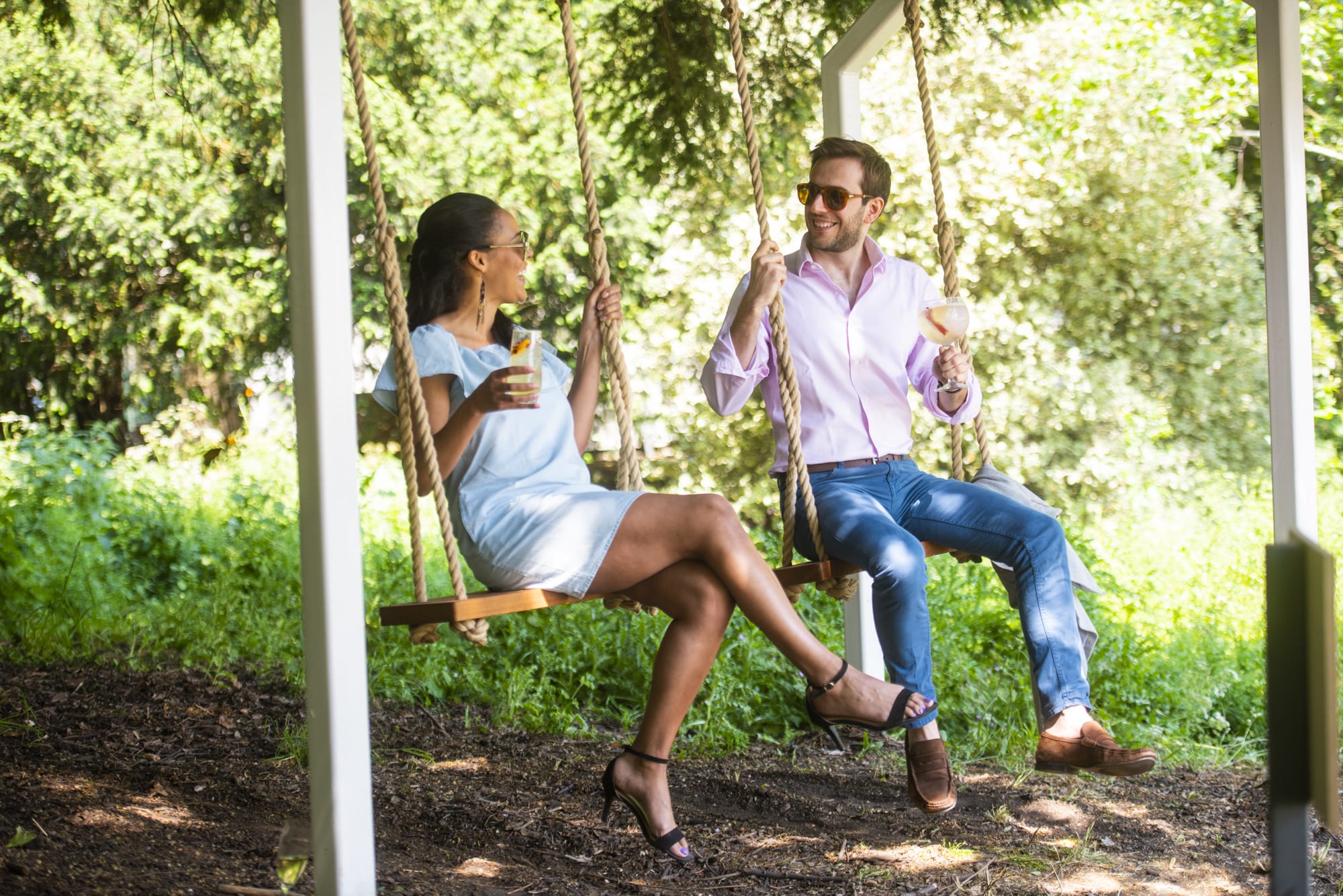 While there is no official dress code for the RHS Chelsea Flower Show, guests that attend the event are advised to dress to impress as they rub shoulders with celebrities and sometimes even royalty!
The official label of the dress code would probably be 'smart casual', however, if guests opt for a more regal show of fashion they would not look out of place, as the show attracts all manner of high-class visitors.
Although the RHS Chelsea Flower Show is a regal affair it's also an outdoor event, meaning that the weather conditions should always factor in your choice of outfit, and sometimes comfort is the best way to go.
RHS Chelsea Flower Show Men's Style Guide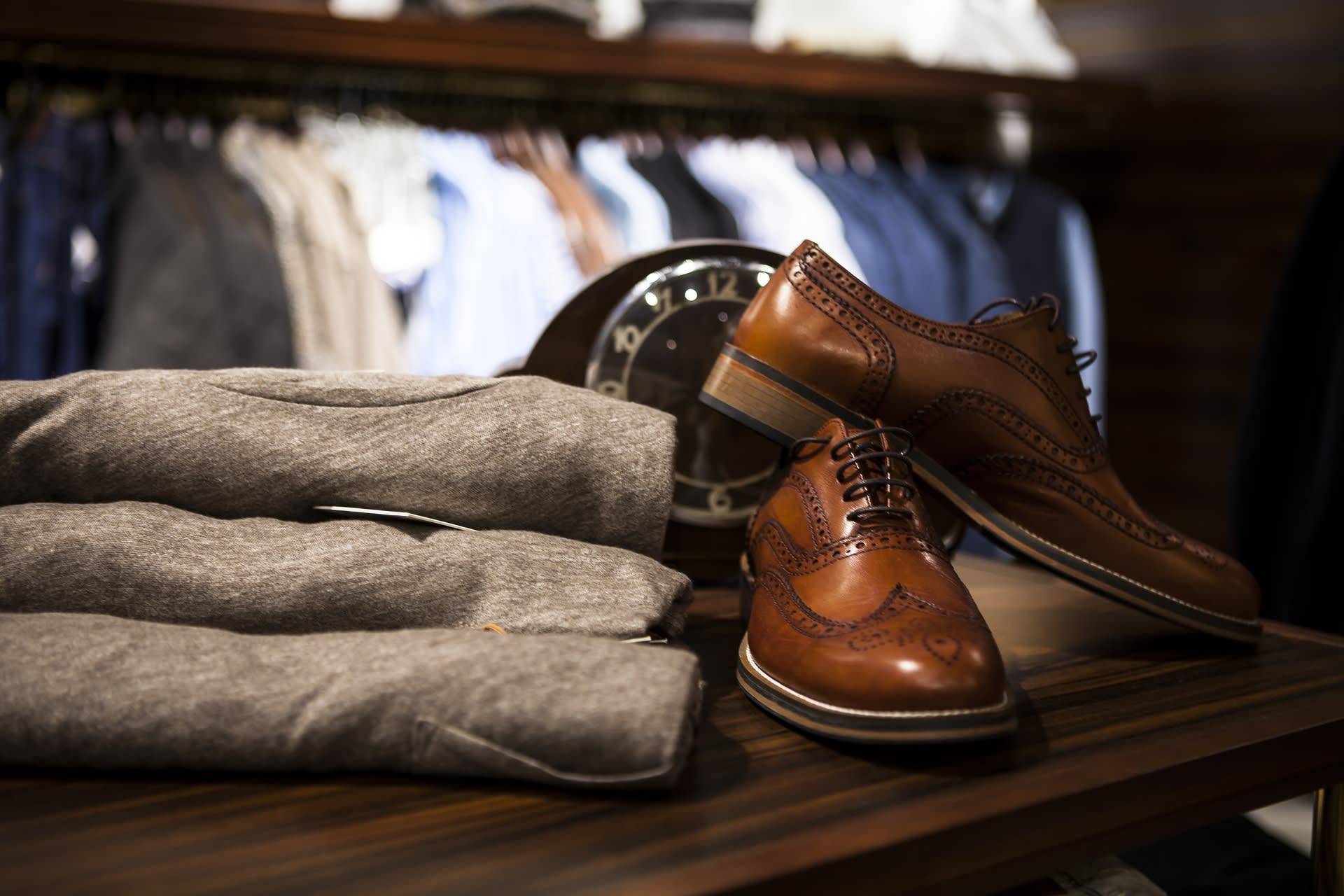 For men, smart casual is about finding the perfect blend of class and comfort. Achieving just the right mixture of the two allows you to look your best while also enjoying the day's festivities. It's also important to factor in the weather conditions when making your outfit choices, so you may want to check the weather forecast beforehand!
Here are our tips to help you look your best at the 2023 RHS Chelsea Flower Show:
Start with the basics: A collared shirt is a must for any smart casual outfit. A crisp white or light blue shirt is always a safe bet, but you can also experiment with colours and patterns. Make sure the shirt fits you well and is ironed or pressed.
Choose the right pants: For a smart casual outdoor event, we recommend wearing a pair of chinos or dress pants. Avoid jeans or shorts unless the event is specifically casual. Stick to neutral colours like beige, navy, or grey.
Layer up: Depending on the weather, you may want to add a layer to your outfit. A blazer or sport coat can add some sophistication and elevate your look. Alternatively, you can wear a sweater or cardigan over your shirt for a more casual yet polished look.
Accessorise smartly: A leather belt is a great way to tie your outfit together, and a watch can add a touch of elegance. If you're going to be outside, don't forget to bring sunglasses and a hat for sun protection.
Pick the right shoes: Loafers, boat shoes, or dress shoes can all work for a smart casual outdoor event. Avoid sneakers or athletic shoes unless they're specifically appropriate for the occasion.
Remember, smart casual is about finding the balance between dressing up and being comfortable. Don't be afraid to inject your own personality into your outfit, but also make sure to dress appropriately for the event.
RHS Chelsea Flower Show Women's Style Guide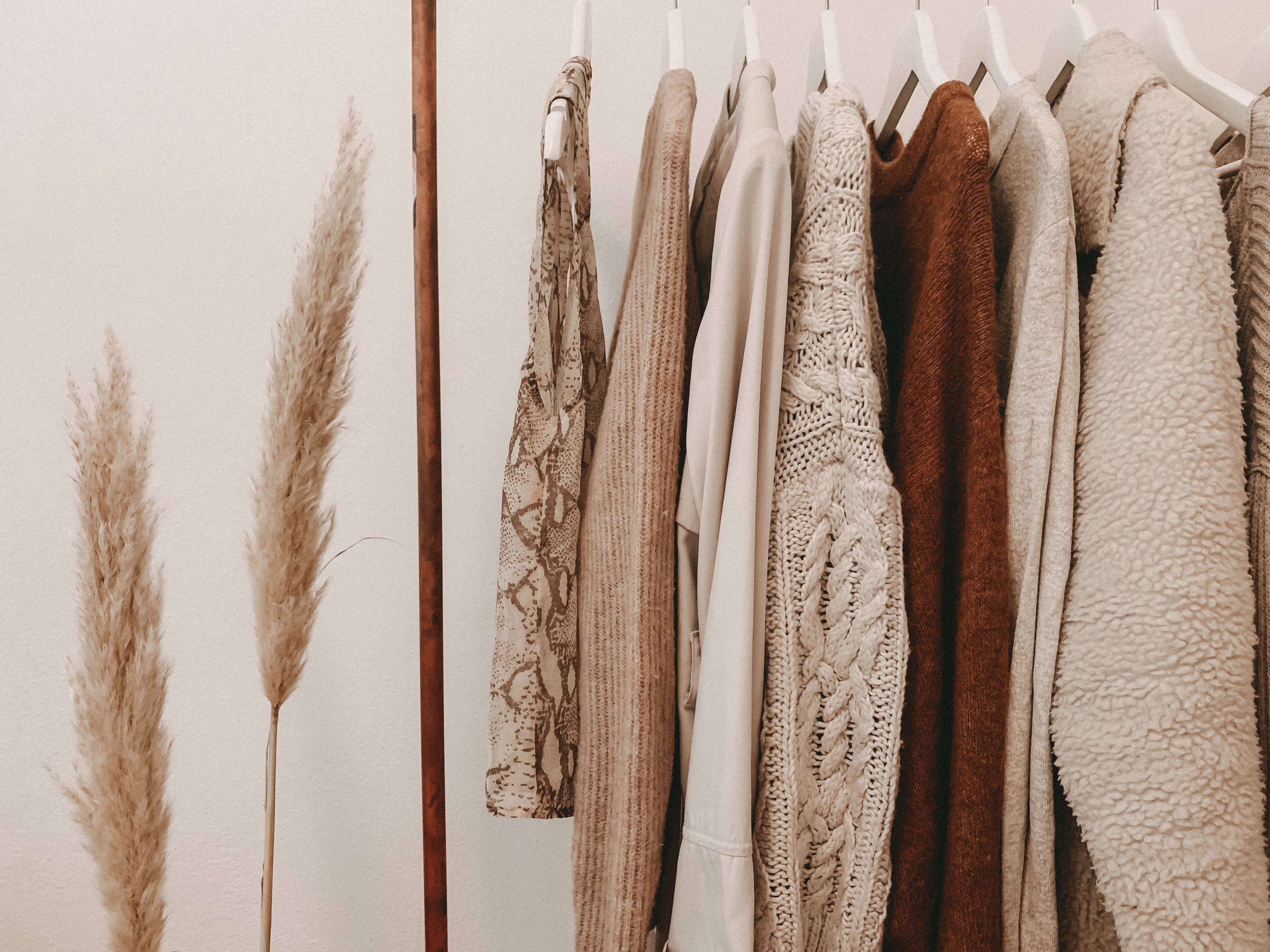 For women, smart casual allows for comfort and elegance to flow together in a perfect symphony. Again, it's important to take the weather conditions into consideration in order to make sure that you are fully equipped to enjoy your day with appropriate protection from the elements.
Here are our tips to help you plan your outfit for the RHS Chelsea Flower Show:    
Start with a versatile dress: A dress is a great option for a smart casual outdoor event. Look for a dress in a classic silhouette, like an A-line or wrap style, and in a light fabric that is comfortable to wear outdoors. A floral print or a solid colour dress can both work well, and if that's not to your fancy, a trouser suit is another popular choice.
Choose the right footwear: You'll want to wear shoes that are comfortable and appropriate for the event. Depending on the occasion, you can wear sandals, loafers, or ballet flats. Avoid high heels or shoes that are too casual, like flip-flops.
Accessorise tastefully: Accessories can add interest and texture to your outfit. Choose a statement necklace, earrings or bracelets that complement your dress. A sun hat and sunglasses can also be practical and stylish.
Layer up: Outdoor events can be unpredictable, so it's a good idea to bring a lightweight layer such as a cardigan or a denim jacket. A scarf can also be a nice touch, especially if the temperature drops in the evening.
Keep it simple: Smart casual is about being polished yet comfortable, so avoid anything too formal or too casual.
Remember, smart casual is a versatile dress code, so don't be afraid to mix and match items to create your own unique look. Just make sure your outfit is appropriate for the occasion and comfortable enough to wear outdoors.
Clothes You Should Avoid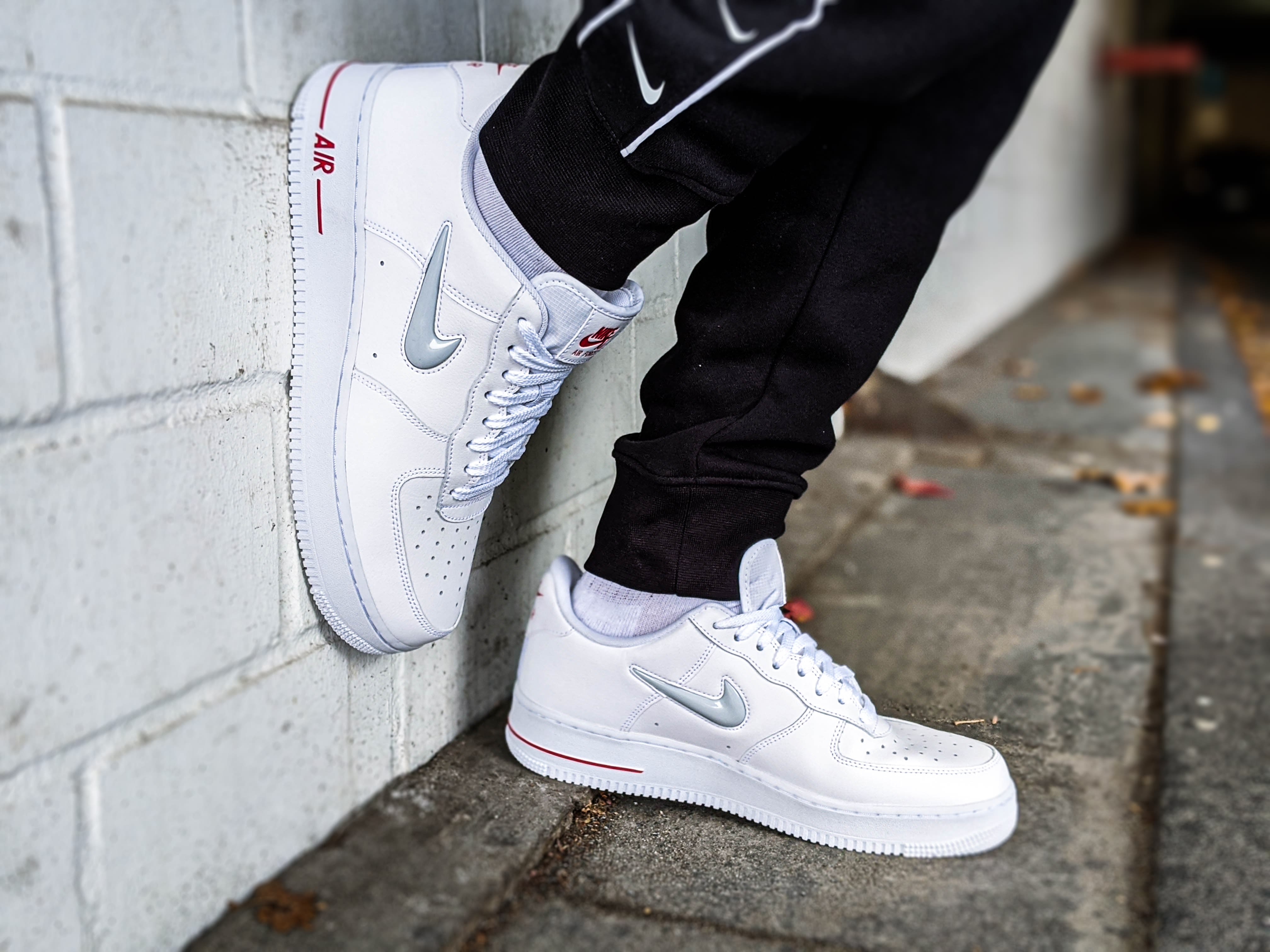 While there is no enforced dress code at the RHS Chelsea Flower Show, here are some clothing choices you might want to avoid to ensure that you're looking presentable.
Sportswear: Avoid wearing gym clothes, yoga pants, or leggings to The RHS Chelsea Flower Show.
Ripped or distressed clothing: While distressed jeans can be fashionable, they are more casual than smart casual. Similarly, clothing items with holes, tears or frayed edges are not appropriate for a smart casual dress code.
Graphic t-shirts: T-shirts with logos, slogans or graphics are advised against.
Shorts: While shorts may be comfortable in hot weather, they are not typically appropriate for the smart casual aesthetic of the event.
Flip-flops: While sandals are acceptable, flip-flops are too casual.
Avoid wearing anything too casual, and make sure your outfit is appropriate for the occasion.
How Can I Attend the RHS Chelsea Flower Show in Style?
Now that you're fully prepared to look your best at the RHS Chelsea Flower Show 2023, it's time to find out how you can enjoy the event in style with a VIP ticket or hospitality package.
Here at Seat Unique, we are delighted to provide you with access to a selection of RHS Chelsea Flower Show hospitality packages through our trusted 24/7 online platform. With a hospitality package, you will experience the event like a true VIP, with a whole host of luxury inclusions such as*:
A champagne and canape reception.
A selection of delicious catering options.
Access to a private garden bar serving champagne and hand-crafted cocktails.
Live entertainment.
A foraging experience.
Private cloakroom facilities.
An afternoon tea.
*Please note that these inclusions are a mix of the inclusions from all of the available packages, and specific inclusions will vary depending on the choice of package.
Tickets for all five days of this amazing event are on sale now. Secure your place now with an RHS Chelsea Flower Show VIP Ticket or hospitality package, and have a luxury horticulture experience to remember!
---
If you have a taste for prestigious 2023 events, Seat Unique also offers Chestertons Polo in The Park VIP tickets and Royal Henley Regatta hospitality, two of the most distinguished sporting festivals on the planet.