Celebrate one of the unrivaled highlights of the British flat racing calendar in style, with these spectacular VIP hospitality packages.
Qatar Goodwood Festival, often labelled "Glorious Goodwood", is notable as one of the premier events of the British flat racing calendar. The festival is held at Goodwood racecourse, which held its first event in 1801 and is renowned as one of the world's most stunning horse racing venues.  
The festival takes place in Chichester, England and includes three of the UK's 36 annual G1 flat races. It takes place in August and is split over five days: Goodwood Cup Day, Sussex Stakes Day, Ladies Day, King George Day and Stewards Cup Day.
Keep reading to find out how to experience one of racing's most iconic festivals from the best seats in the house, with VIP hospitality packages from Seat Unique.
Buy Qatar Goodwood Festival hospitality
Have a serene race day experience in The Secret Garden
Experience one of British racing's most unique VIP experiences with The Secret Garden hospitality package. Adorned with a mix of different English wildflowers and designed to resemble a luxury garden party, this package is like no other in racing.
It is located just past the winning post and offers amazing trackside views, so visitors don't miss any of the day's action.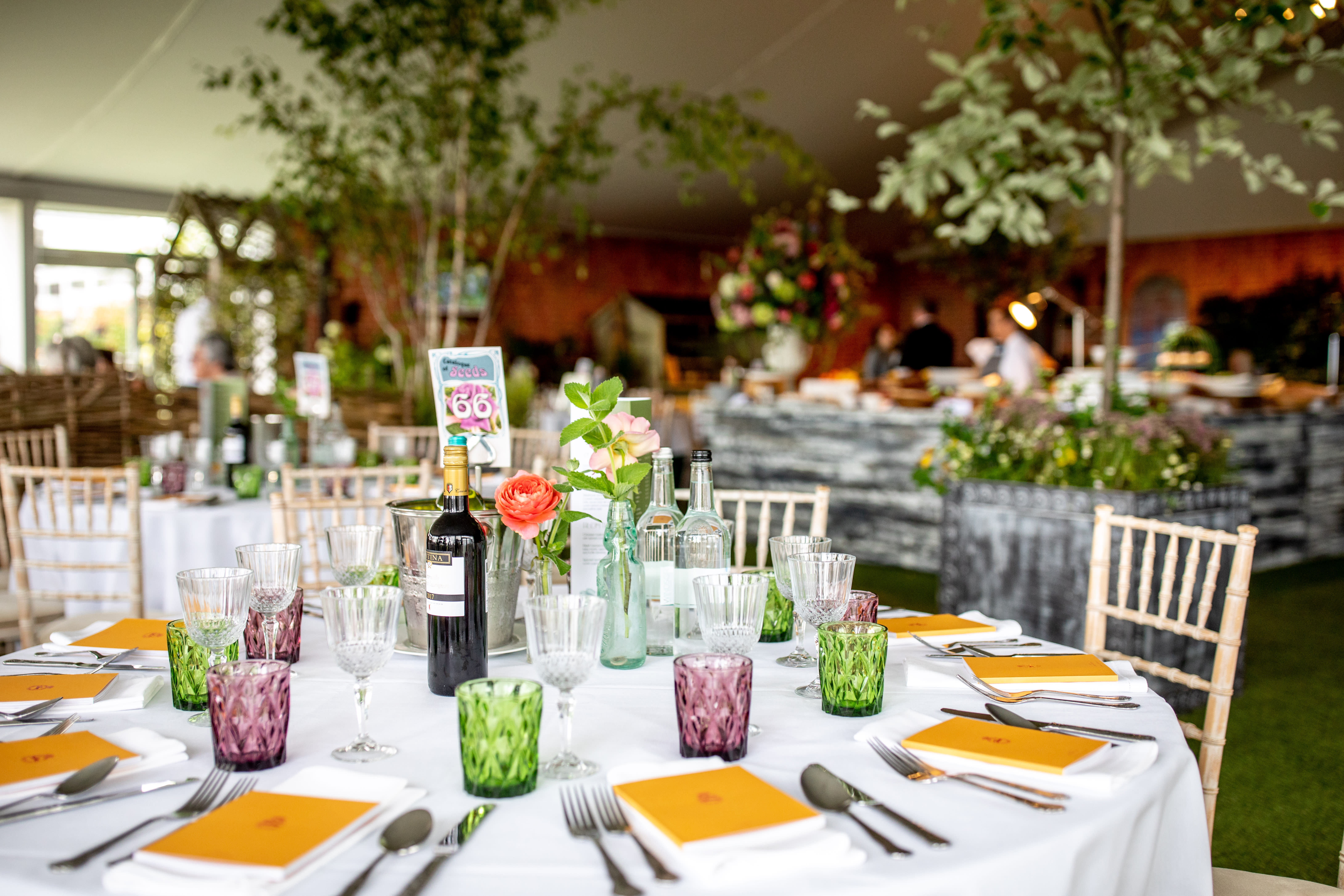 Guests will be treated to Gusborne vintage English sparkling wine upon arrival, as well as indulging in a chef's table buffet lunch. Later in the day, there will be an afternoon tea and an inclusive bar serving a mix of premium beverages.
This outstanding package is part of Goodwood's premier enclosure, The Richmond Enclosure, and comes with a resident betting tipster, for the day's races.
The Secret Garden package is perfect for those who want to make the most of Qatar Goodwood Festival's action-packed race days from a more tranquil setting.
This package is priced at £489 per person +VAT. Get your tickets now, through Seat Unique.
Experience the home straight in style at The Long View
The Long View offers guests a stylish and contemporary race day experience. Located at the foot of Goodwood's iconic "Trundle Hill", this package offers unrivalled landscape of the racing action, and unique views down the home straight.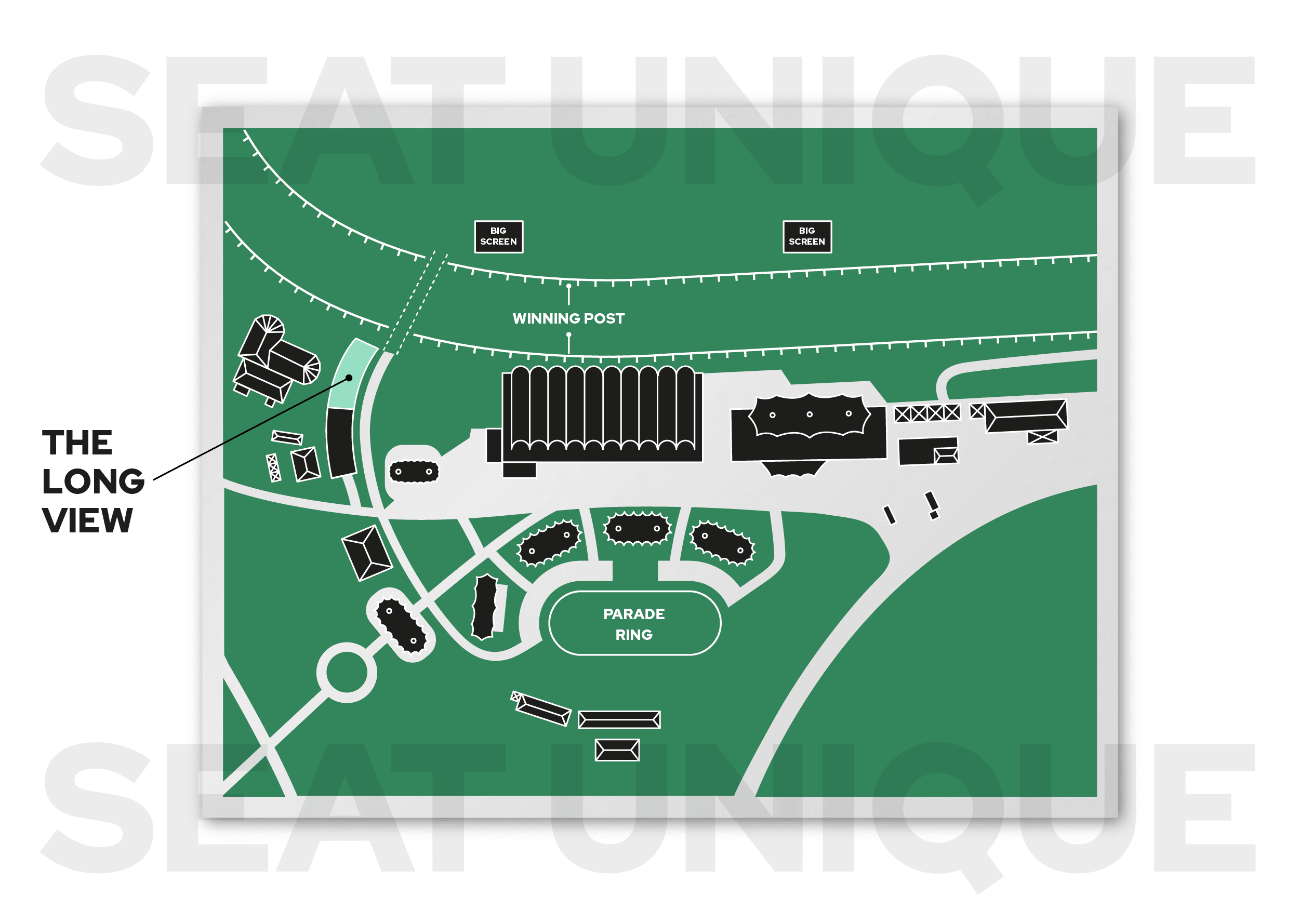 Guests will receive vintage English sparkling wine and canapes on arrival and will dine on a three-course lunch of local British produce. The Long View also gives guests access to a private viewing balcony, for peerless panoramic views of the race day fun.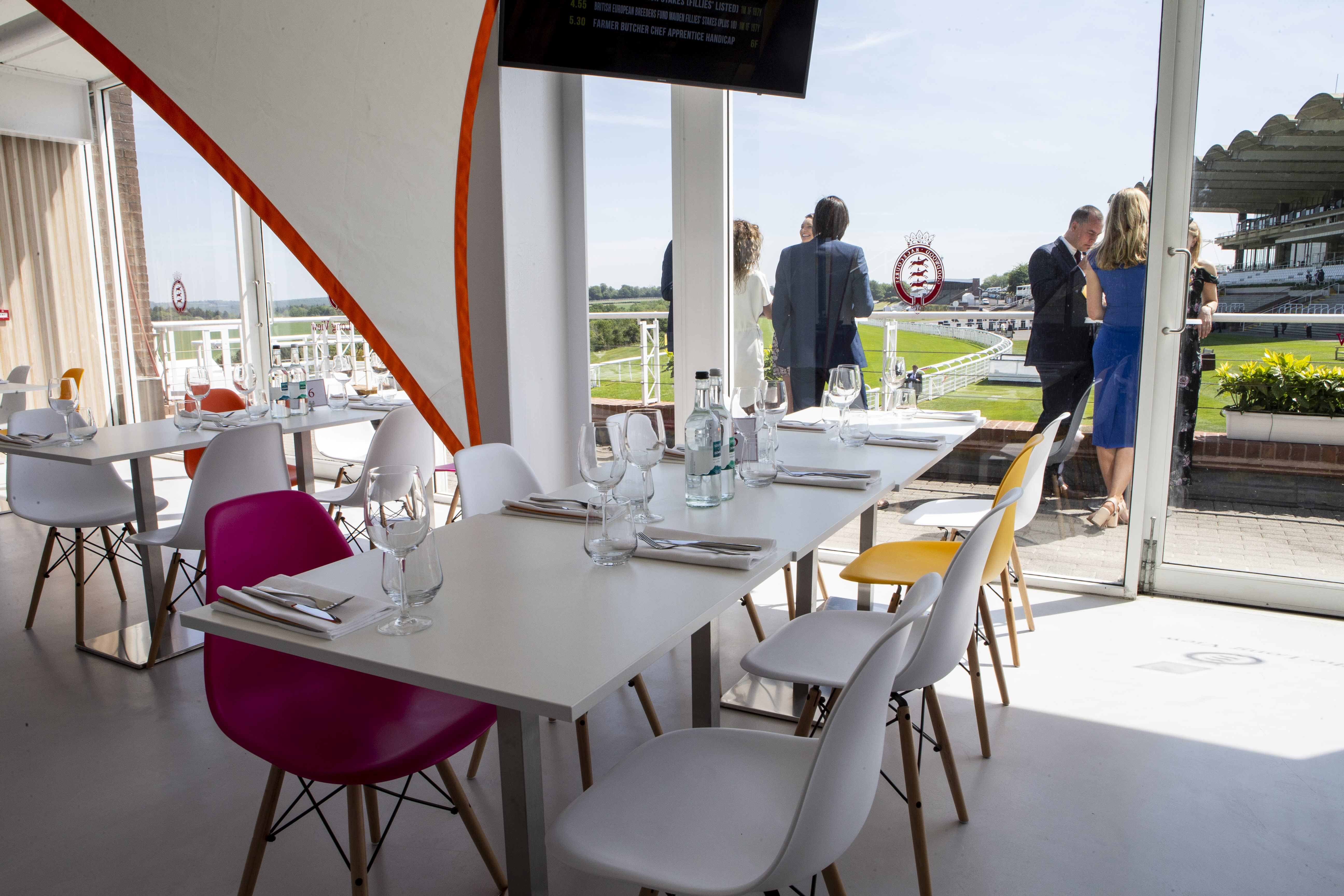 Other luxury perks of this package include parking, race card & betting facilities, unlimited wine & soft drinks from a private bar, complimentary trips to the start line, and a return shuttle to Chichester station after the event.
The Long View hospitality is perfect for anyone that wants to experience unmatched views of the day's races with an extra taste of premium luxury.
Tickets for this package are priced at £531 per person +VAT. Don't miss out and get your tickets now.
Get the best view of the race finish in Final Furlong
Situated alongside the final furlong, this package offers guests one of the festival's prime viewing locations. Enjoy unmatched views across the South Downs from a beautiful private balcony and take in the atmosphere as you revel in the race day sun.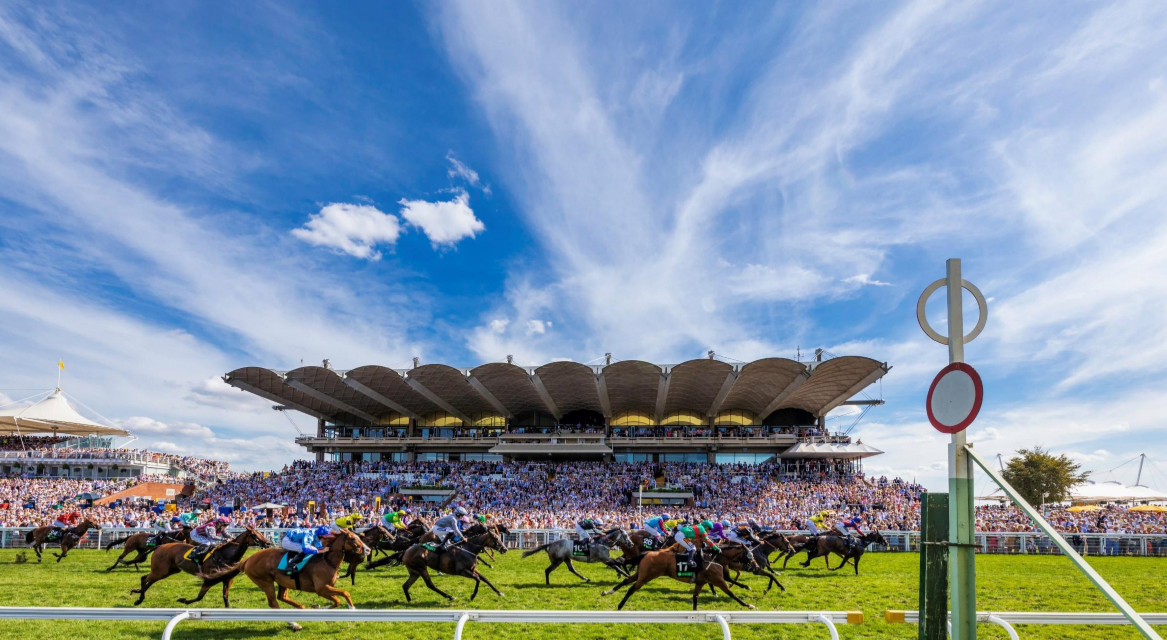 Guests will enjoy vintage sparkling wine on arrival as well as a premium three-course plated lunch inspired by British classics. The package also includes afternoon tea, a private bar serving a mix of premium beverages, a race day tipster, and free parking.
The Final Furlong hospitality package is perfect for guests that want to experience all of the race day action from right in the heart of the festivities, without having to break the bank.
Final Furlong tickets are priced at £349 per person +VAT. Tickets are available now- get yours before they're gone!
Indulge in fine dining this race day with The Charlton Hunt Restaurant
Named after the first recorded fox hunt in English history, The Charlton Hunt Restaurant hospitality package is perfect for race day fans with a taste for fine dining. Guests will dine on a four to five course à la carte menu, featuring premium dishes such as rump of lamb and sea bass with charred scallops.
The restaurant is located in the festival's famous Richmond Enclosure and includes access to a private balcony, offering excellent views of the race day action.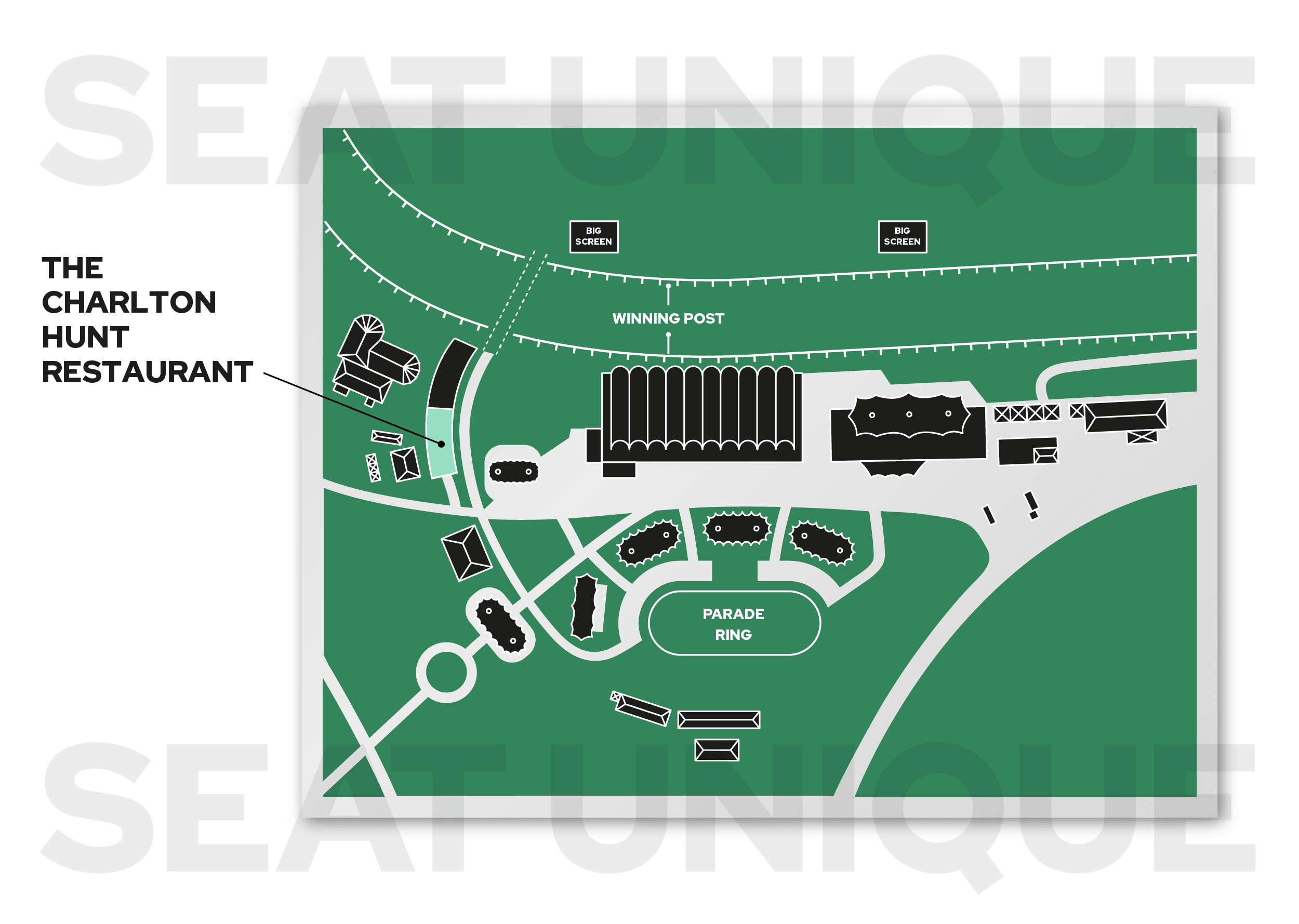 The package includes a champagne and canape reception, as well as a choice of either afternoon tea or cheese and port. Guests will also benefit from unlimited wine, beer and soft drinks throughout the day.
The Charlton Fox Hunt Restaurant Hospitality package is definitely a standout for anyone that enjoys good food and racing.
Tickets are priced at £699 +VAT per person, don't miss out!
Get the ultimate Goodwood luxury treatment with March Stand Boxes
If you want to have the ultimate VIP Qatar Goodwood Festival experience, then March Stand box hospitality is the perfect choice.
This package offers premium private hospitality boxes for groups of up to 12 guests, located in the heart of The Richmond Enclosure.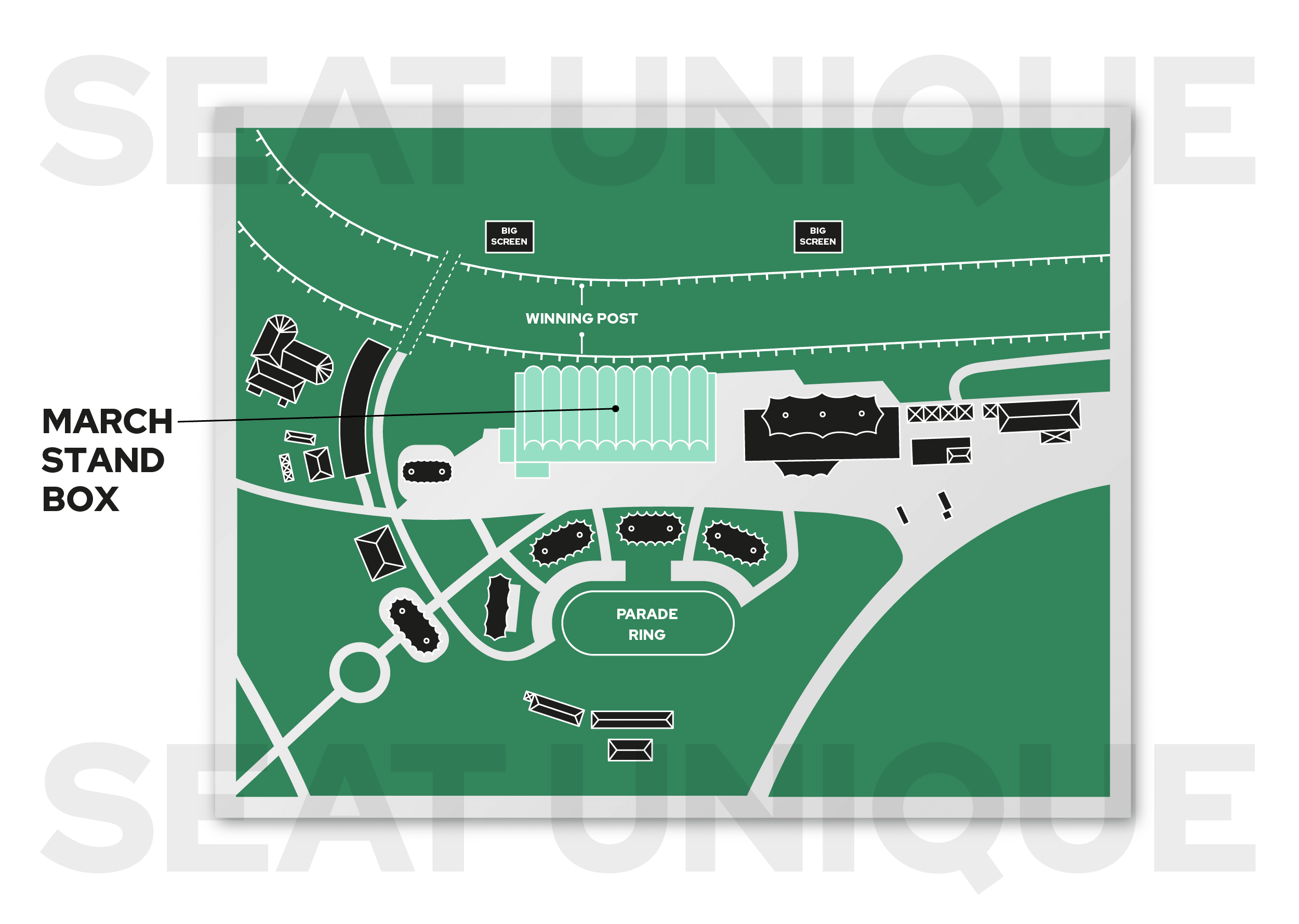 The box includes a private viewing balcony with a choice of view, to ensure that you enjoy the best of the action. Guests can either opt for a track facing view looking out onto the winning post, or a prime view of the Parade Ring for all the off-track action throughout the day.
The package also includes a luxury three course meal, afternoon tea, a private bar serving an abundance of premium complimentary beverages, and a dedicated box host/hostess.
March Stand box Hospitality is perfect for those horse racing connoisseurs that want to experience the race day action with the highest level of VIP luxury.
Tickets for March Stand box hospitality will cost £899 +VAT per person but must be purchased in groups of 12. Get your tickets now if you want to experience luxury like no other at Qatar Goodwood Festival.
---
These are five of the most extraordinary VIP hospitality packages that are on offer at one of the world's premier horse racing festivals. Get your tickets now through Seat Unique and experience the best luxury that Qatar Goodwood Festival has to offer.
Buy Qatar Goodwood Festival hospitality
If you're a fan of motorsport, Goodwood house is also home to Goodwood Festival of Speed, one of the UK's best motorsport exhibitions. Get your tickets now!