We tell you everything you need to know about Scotland's Six Nations 2024 match schedule and dates, as well as how to watch from the best seats in the house.
The fixtures for the 2024 Six Nations were released earlier this year, so the teams can look ahead and start planning for next year's tournament.
With the Six Nations always a popular fixture on the rugby union calendar, you'll want to get your Scotland rugby tickets as soon as you can. So, why not guarantee your place in the action, and enjoy exquisite views and 5-star service with a hospitality package?
Keep reading to find out everything about the schedule, teams, and how you can experience Scotland rugby from the best seats.
Buy Scotland Rugby hospitality
Has Scotland ever won the Six Nations?
Scotland were the last team to win the Five Nations trophy before Italy joined the tournament in 2000. Scotland have won the Six Nations (in all its varieties) 15 times outright, and 9 times shared.
When did Scotland last win the Six Nations?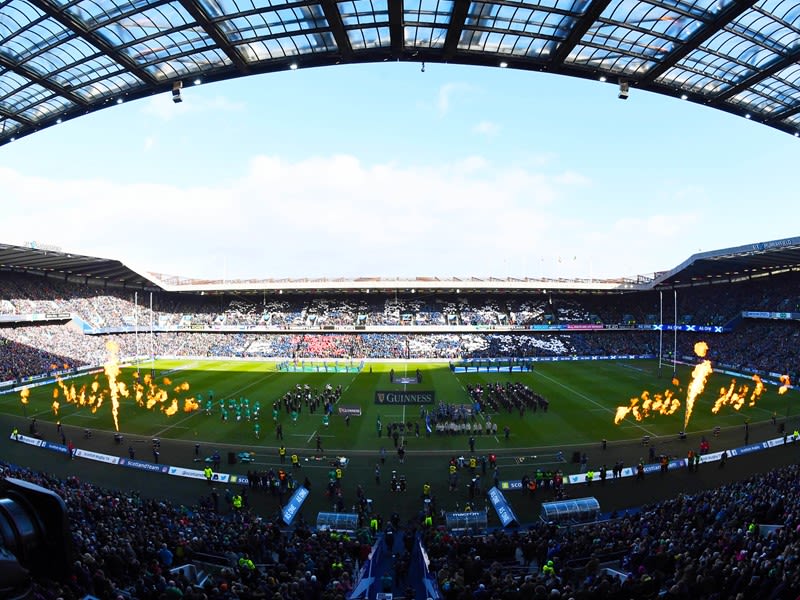 Scotland have never won the Six Nations in its current structure but last won the Championship with the Five Nations in 1999.
Whilst they are yet to take home the trophy, Scotland have put in a number of incredible performances over the years in the tournament.
Who are Scotland playing in the 2023 Six Nations?
As ever, every team will play each other over the course of the Six Nations. For Scotland, they will start their competition against Wales and end it against Ireland.
Scotland will play just two games at their home of BT Murrayfield next year, one against France and one against England.
When are Scotlands Six Nations 2024 Fixtures?
Here is their full list of fixtures:
How can I get Scotland Six Nations 2023 tickets?
Register your interest with us now to get your hands on Scotland Six Nations hospitality tickets and packages for fixtures at BT Murrayfield.  
Register interest in Scotland Six Nations 2024 hospitality
Why should I buy hospitality?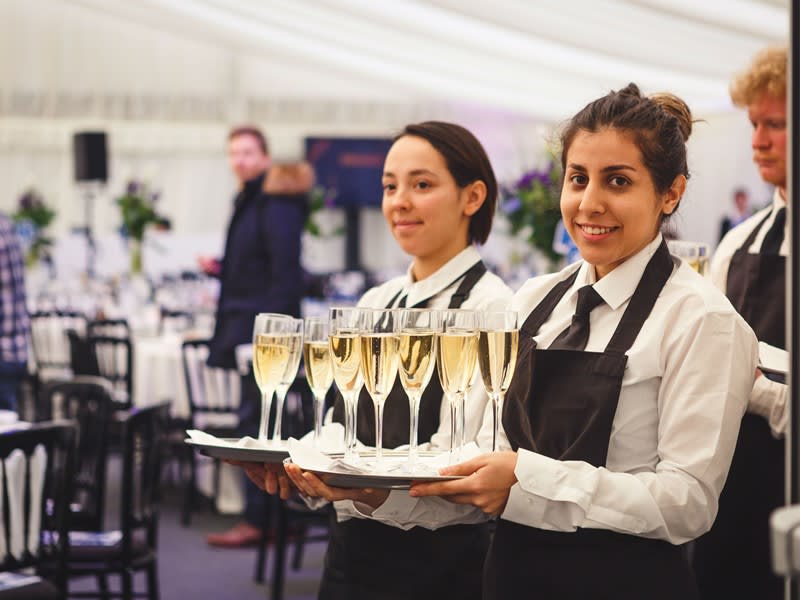 There really is no better way to watch Scottish Rugby than with premium hospitality.
Hospitality guarantees that you will enjoy stunning unrivalled pitch views as well as five-star service and offerings throughout your day at the 2024 Six Nations.
At BT Murrayfield, Thistle Suite, Centenary Suite, and Executive Box hospitality offer incredible catering and drinks options as well as amazing perks that will take you into the heart of the sport, such as entertainment from rugby legends.
If this wasn't enough, you will experience the best views of the game from your premium seat, meaning that you don't miss any of the highlights!
Scotland rugby hospitality can be suited to groups of friends or family as well as for entertaining clients. No matter what, you and your guests are guaranteed to be impressed and have a memorable experience.
To find out more about Scotland Rugby hospitality inclusions, check out our blog now.
Register interest in Scotland Six Nations 2024 hospitality
Interested in Scotland rugby hospitality? Check out our premium tickets and hospitality packages for the upcoming Autumn Internationals!