The world of rugby will be alive in 2023, with many top events this year other than the main feature of the Rugby World Cup. Discover some of the top rugby events in the UK in 2023 and how you can get premium tickets to them.
With the Rugby World Cup set to take place in France later this year, the rugby world is buzzing with what is set to be a great year in the sport.
However, it's not just the RWC and the Six Nations that fans have to look forward to. There are plenty of events that will keep British fans occupied throughout the year.
From WRU's Summer Series to St Helens' bid for another consecutive league title, discover the rugby events that will be featuring during 2023 in the UK.
Wales Rugby Union
The Welsh Rugby Union has a number of events this year in domestic competition and on the international scene, all of which you will not want to miss out on.
Summer Series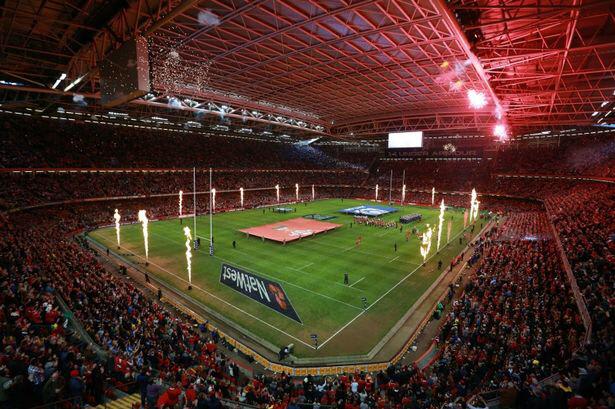 To get the Wales National side warmed up for the World Cup at the end of the year, the side will be playing three games against two sides in what they are calling the WRU Summer Series.
Wales will be taking on two formidable foes, teams who have conquered all in the World Cup in the past.
They will start with two games against neighbours England, with one game at their home, the Principality Stadium and one at England's home of Twickenham. These games will take place on the 5th & 12th of August.
The third and final game will be against three-time world champions South Africa, who are the reigning World Cup champions. They will come to visit the Principality on 19th August.
These fixtures will be important in making sure the team is ready for the big tournament. The Six Nations haven't gone spectacularly for Wales, but that doesn't mean they should give up on their year.
The Summer Series will help decide the players who should go with the team to France for the World Cup, so there is a lot at stake in these fixtures.
Be sure to get your premium tickets to the fixtures at the Principality so you can enjoy the action in style.
Buy Wales vs England WRU Summer Series hospitality
Buy Wales vs South Africa WRU Summer Series hospitality
Judgement Day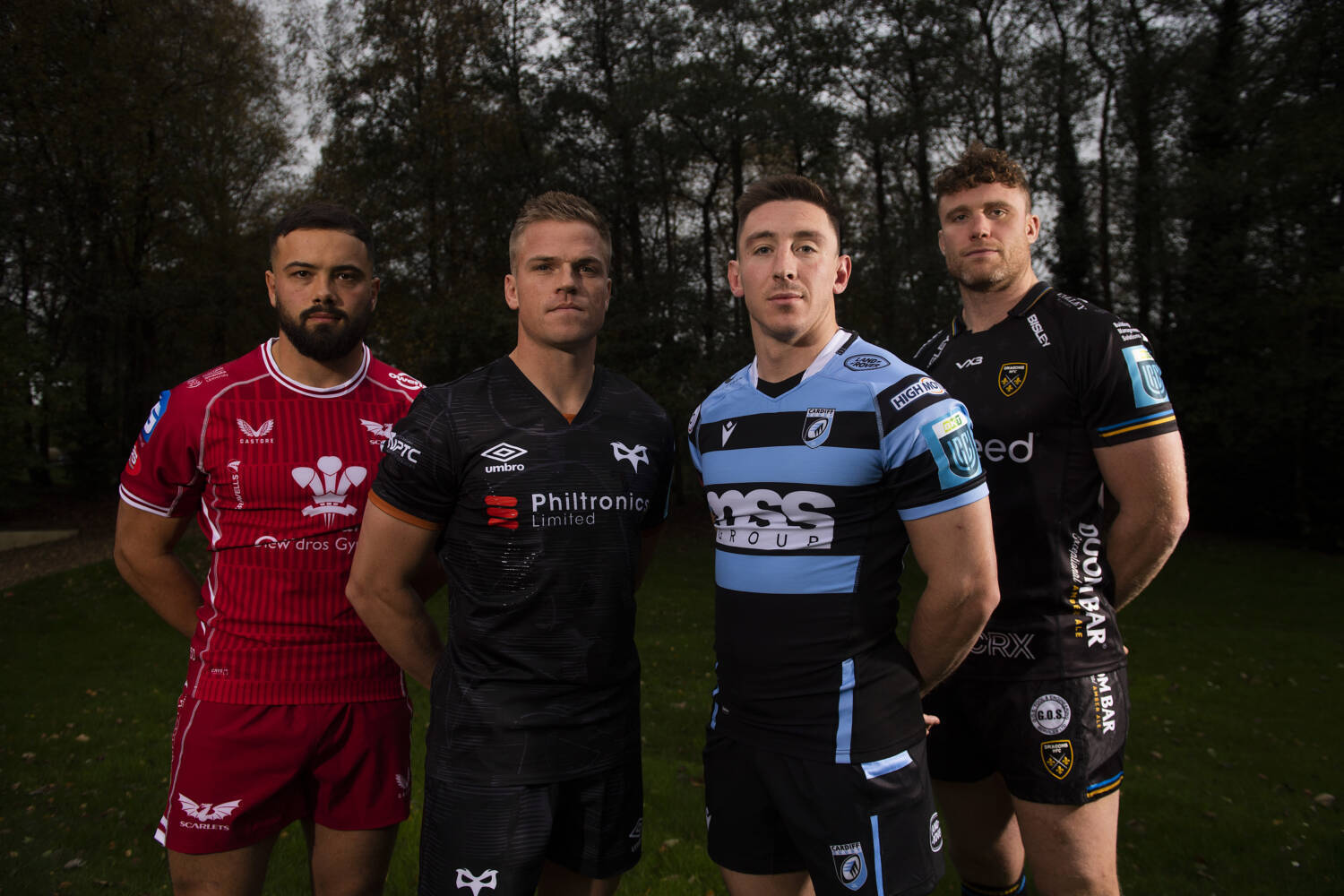 Wales' biggest domestic rugby union event of the season returns in 2023, as Judgement Day is set to feature later in the campaign!
Osprey's, Cardiff Rugby, Dragons RFC and Scarlets will lock horns at the Principality Stadium on the final day of the United Rugby Championship season.
If a team hasn't already been crowned, this one-day extravaganza could determine who wins the Welsh Shield, earning a spot in next season's European Rugby Champions Cup.
As usual, Scarlets will take on Dragons RFC in the first games, with Ospreys facing Cardiff Rugby following.
You won't want to miss out on this returning smash event, so make sure you get your premium tickets now and make your day one to remember.
Buy Judgement Day hospitality
Harlequins
Premier English rugby union side Harlequins are one of the top teams in the UK, winning multiple pieces of silverware domestically and in Europe.
While this season won't see them finish on top of the Gallagher Premiership table, they will still be looking for a strong end to their campaign, and have two big events for the fans to get behind.
Big Summer Kick-Off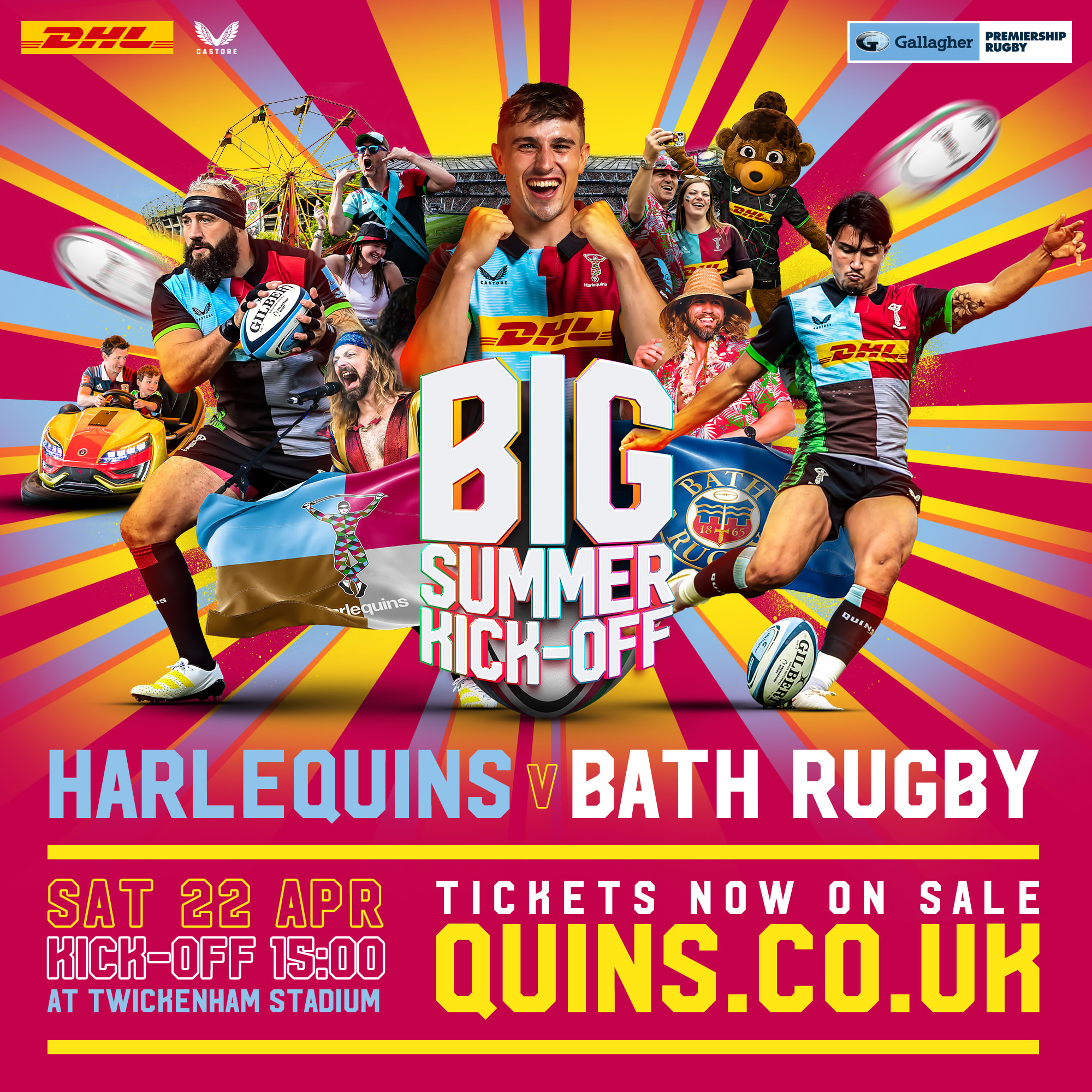 The Big Summer Kick-Off returns for its second edition after a successful first year in 2022. The whole-day event comes with a festival-type vibe, with not just action on the field, but music, entertainment and activities for all ages to enjoy!
Fans can dance and play all day, with something for everyone to enjoy. The main event of Harlequins vs Bath Rugby is played on the hallowed grounds of Twickenham, with the Harlequins team walking from their home ground of the stoop, through the fans and to the stadium.
Enjoy a fantastic day (hopefully) in the sun with premium tickets to the Harlequins' biggest party of the year!
Buy Harlequins vs Bath Rugby Big Summer Kick-Off hospitality
End of Season Dinner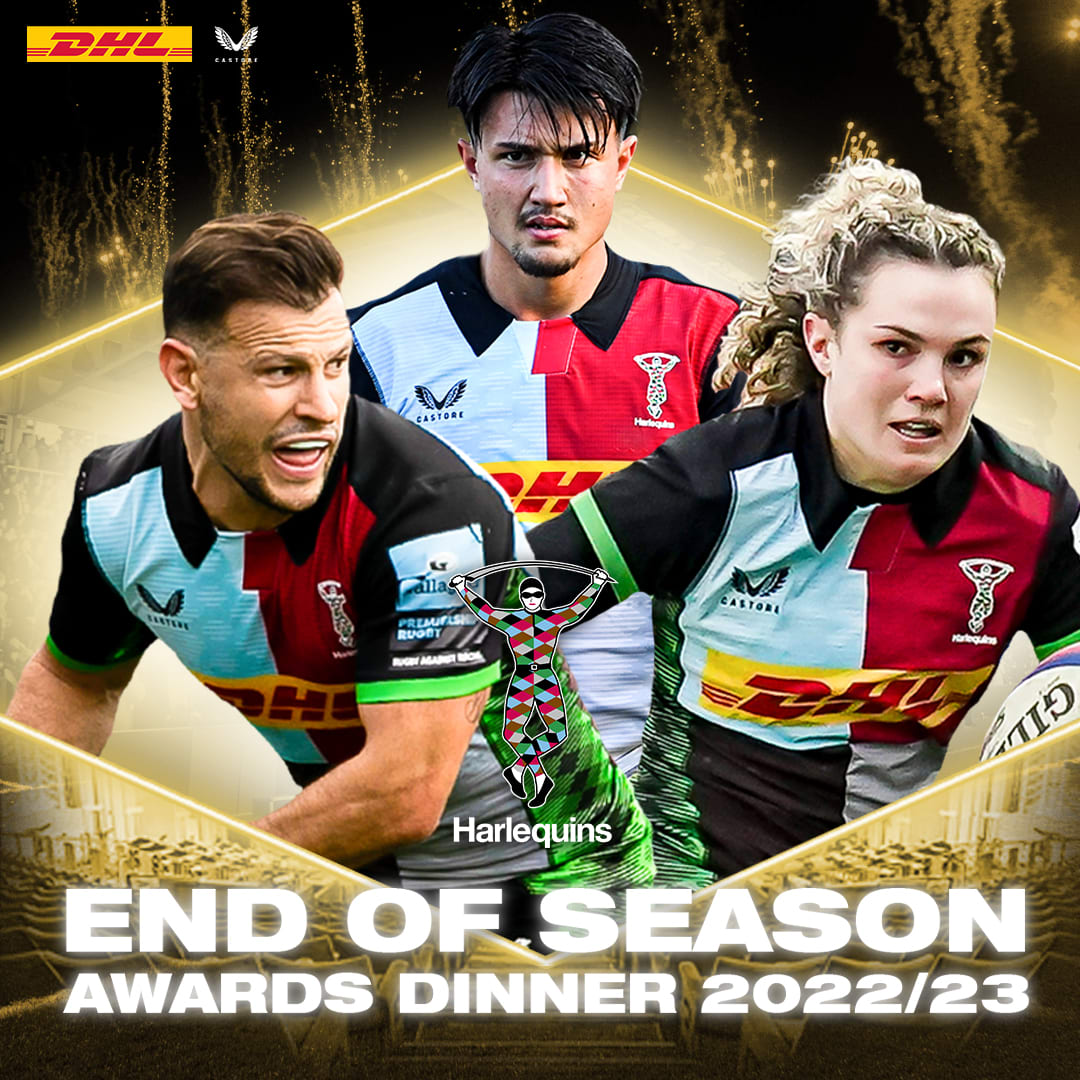 Celebrate another season of Harlequins rugby with entry to their End of Season dinner, where awards will be handed out, delightful food will be served, and drinks will be flowing.
The End of Season dinner is the perfect event for any Quins fan who wants to get as involved with their side as possible. You'll be rubbing shoulders with current and former players, as well as other rugby enthusiasts in attendance.
Celebrate the team and the end of another year of Harlequins Gallagher Premiership rugby in high style with premium tickets to the End of Season Dinner.
Buy Harlequins End of Season Dinner hospitality
Super League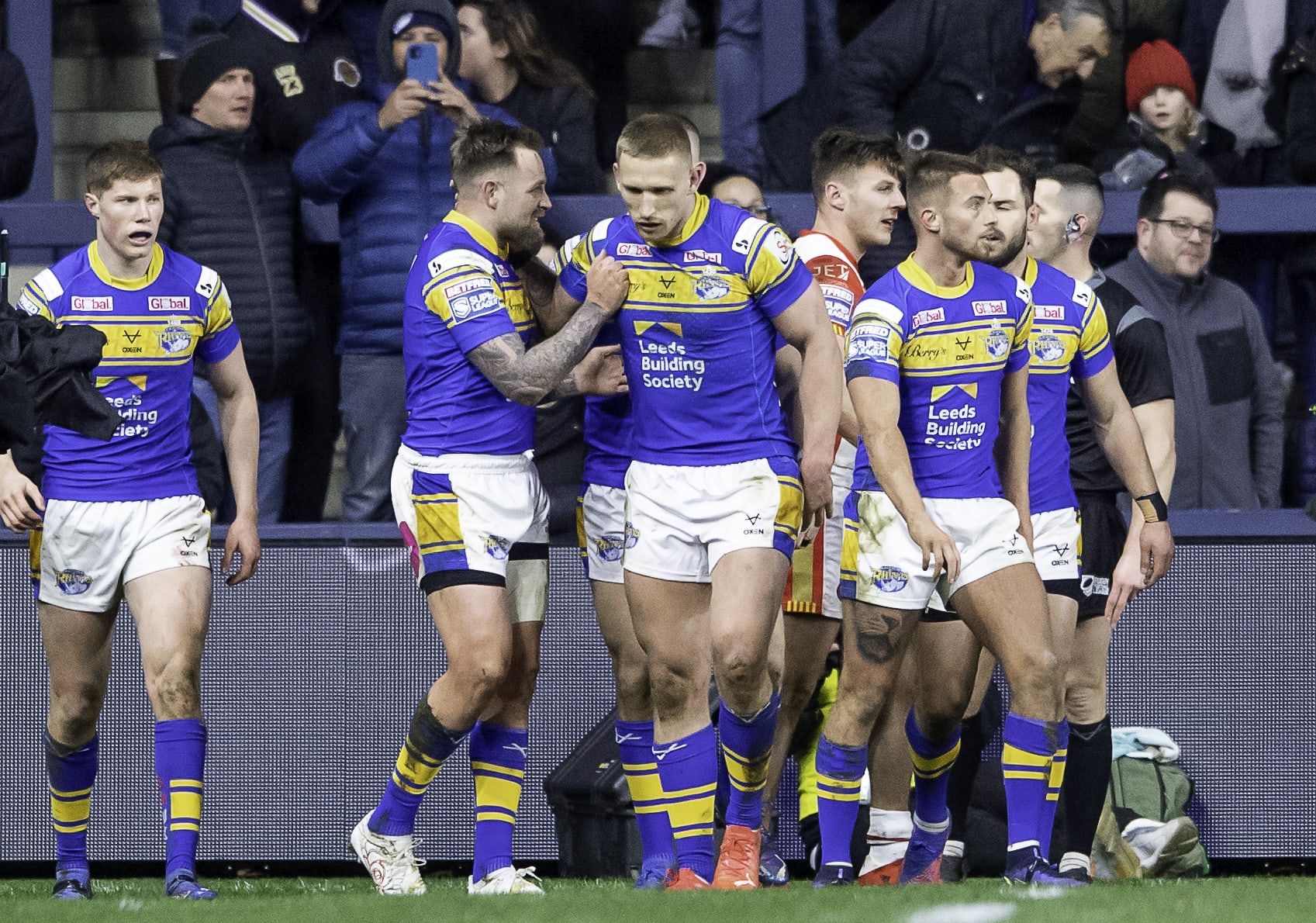 Britain's top-level rugby league competition has just got underway with the latest campaign of the Betfred Super League.
The 12 teams will be looking for glory this year, with one side looking to keep their place at the top, and two others looking to return to the front of the pack.
St Helens got the perfect start to their year, beating Australian NRL side Penrith Panthers in the World Club Challenge.
They will be looking for an unprecedented fifth straight Grand Final victory, a feat that would absolutely solidify their status as the greatest side in league history.
Looking to stop them this year will be Leeds Rhinos and Wigan Warriors, two other legendary sides in British rugby league.
The Rhinos will be looking to avenge their Grand Final loss to St Helens from 2022, while the Warriors will want to go one better in the league this season and beat St Helens to the League Leaders' Shield.
As usual in each season, the 2023 campaign will feature the stand-out events; the Rivals Round coming in round eight and Magic Weekend coming in round 14, with everything culminating in the Super League Grand Final at the end of the year.
Be sure to check out everything we have on offer for rugby league premium tickets, and register your interest now for Grand Final tickets so you can be made aware if and when we have any available.
Register interest in Super League Grand Final hospitality
Ospreys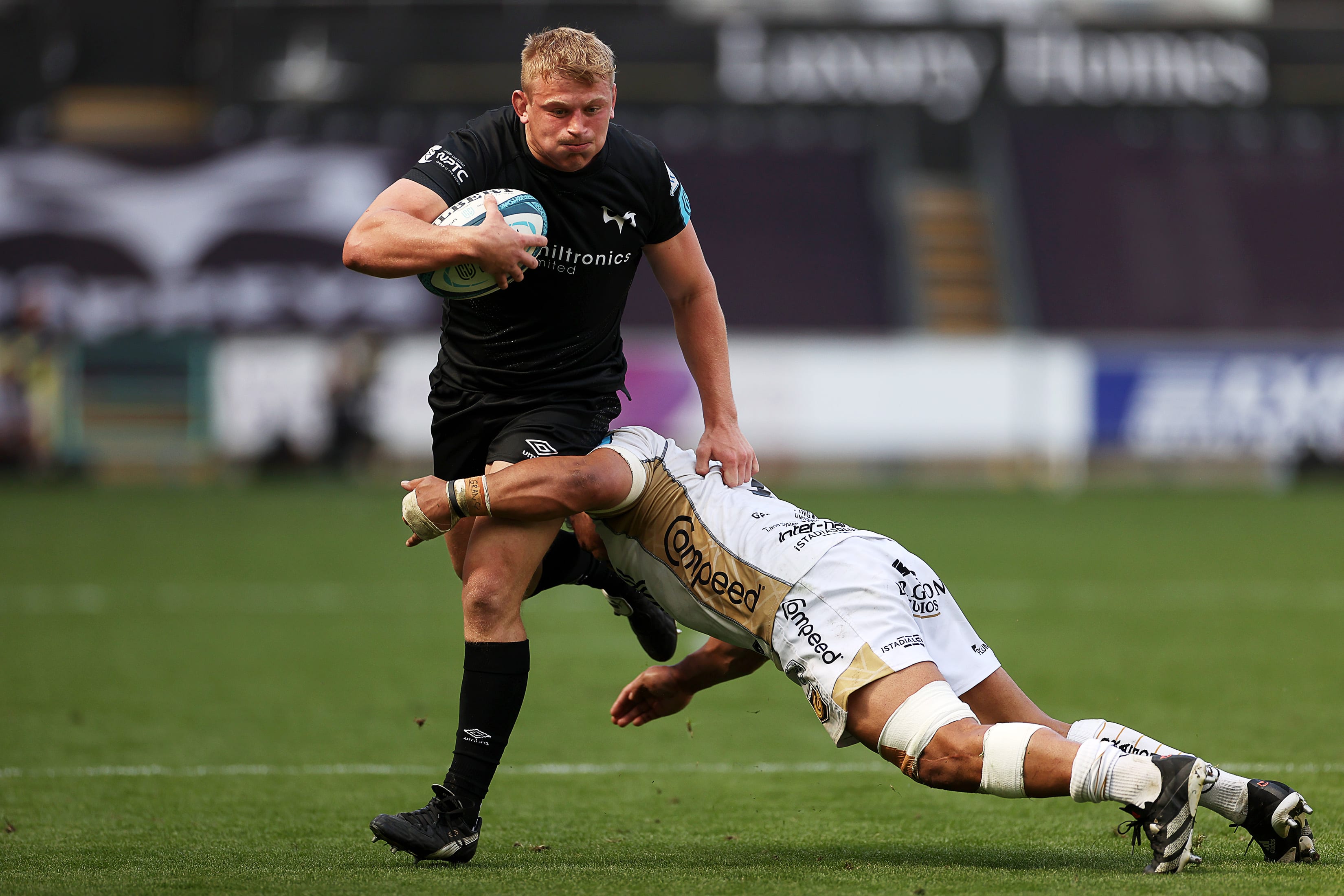 The Ospreys' season is nearing its end, but with games still to play, they will want every bit of support they can get from their fans.
While they aren't sitting near the top of the URC table, there is still something to play for, with Cardiff Rugby not far off from them in the Welsh Shield. Every game counts at this point in the year, so get your premium tickets to either Ospreys vs Dragons RFC or Ospreys vs Cardiff Rugby on Judgement Day.
Ospreys will also be looking for full fan support when they face off against Saracens in the Heineken Champions Cup Round of 16, with a place in the Quarter-finals on offer.
It will be an away fixture, played at Saracens' home, the StoneX Stadium, but the Welsh side are calling all diehard fans to follow them to their neighbouring land to conquer their English foe.
You can enjoy the ultimate matchday experience with premium tickets to the game, giving you updates that are sure to make the game worth every penny and every second of your trip.
And finally, the Ospreys have two other events outside of rugby that they will be putting on for fans to enjoy.
Join the team at Fairwood Park Golf Course for the Ospreys Annual Golf Day, or enjoy a Night at the Darts that will include Gerwyn Price and Jonny Clayton.
Premium tickets for both events are still available, but hurry, as they are both happening very soon!
Buy Ospreys vs Saracens Away hospitality
Buy Ospreys Annual Gold Day hospitality
Buy Ospreys A Night at the Darts premium tickets
Seat Unique has a lot of premium tickets and hospitality packages to offer for rugby league and rugby union. Be sure to check out everything we have available and choose the rugby event that's right for you!