Discover the top 10 restaurants near First Direct Arena for a delicious pre-show meal. No matter your taste, find the perfect spot to fuel up before the event.
Leeds is a city that boasts a thriving culinary scene, with plenty of options for food lovers. And when it comes to finding a great restaurant near First Direct Arena, you're in luck - there are plenty of fantastic options to choose from.
Whether you're in the mood for a quick bite before a show or a more leisurely meal with friends, the restaurants near First Direct Arena have got you covered. From delectable Asian fare to contemporary British cuisine, there's something for every taste.
In this blog, we'll take a closer look at 10 of the best restaurants near First Direct Arena, Leeds. So, if you're attending an event in Leeds this year, get ready to discover some delicious dining options that are sure to satisfy your cravings.
The Swine That Dines
British cuisine
Starting off our list we have a classic British offering, The Swine That Dines is a hidden gem in the heart of Leeds that serves a range of delicious dishes.
You can dine on a selection of staple British cuisines and flavours, such as ox tongue, pork belly and coley paired with simple and elegant sides such as buttered new potatoes and Brussels sprouts.
Located roughly a 7-minute walk from First Direct Arena, The Swine That Dines is an absolute must-try on your visit to Leeds. You'll want to make sure you have a booking through as it's not guaranteed you'll get a spot!
Blue Sakura
Japanese cuisine
If you're looking for a lighter meal, then why not opt for some scrumptious Japanese cuisine that is sure to hit the spot?
Blue Sakura is a renowned establishment in Leeds, and for good reason as their freshly made nigiri and maki rolls bring you some of the best flavours from all of Asia.
Their unique assortment of seafood such as surf clams, sweet shrimp and flying fish eggs, leaves you spoilt for choice and if you're not a lover of seafood, Blue Sakura also branches out with succulent lamb chops and sirloin steaks.
The restaurant also offers a fantastic vegan menu, and you can add an extra touch of class to your meal and pair it with a fine wine from the restaurant's extensive menu.
This seafood sensation for the senses is located just 2 minutes from First Direct Arena, meaning that you have the benefit of both amazing food and convenience.
Bengal Brasserie
Indian cuisine
Treat your taste buds to the mouth-watering spices and flavours of India, at the Bengal Brasserie.
Indulge in classic Indian dishes such as a tikka masala, a jalfrezi and a balti. Or give the tasty house specials a try such as the garlic chilli and special patil curry, as you experience the spectacular herbs and spices that have made India's cuisine so famous.
If you're a veggie then fear not! The Bengal Brasserie offers a large vegetarian menu that includes all of your favourites. Why not go for some sides as well? Get Naan bread, chapatis and bhajis to round off your meal perfectly.
The Bengal Brasserie is only a short 2-minute walk away from First Direct Arena, so you can take your time and enjoy an authentic Indian experience.
Bulgogi Grill
Korean cuisine
If Korean is your food of choice, then boy have we got a treat for you! The Bulgogi Grill serves up some of the best Korean cuisines around, with their famous dumplings and fantastic choices of barbecued meat oriental style.
From beef to squid to swordfish there really is something for all tastes and preferences. All food comes with a beautiful mixture of seasoning and sauce and main dish items come with unlimited rice.
The food at the Bulgogi Grill really is to die for, and with just a 3-minute journey to First Direct Arena it makes for the perfect pre-show meal choice.#
Bomba
Spanish cuisine
For a delicate taste of Spanish cuisine that will leave you wanting more, we suggest that you head straight for Bomba.
Serving a delicious assortment of freshly made paellas alongside loaded fries and a range of light and tasty starters, this exquisite establishment boasts a perfect 5-star rating and treats guests to a fantastic dining experience.
Get a taste of Latin heat with spicy Spanish chorizo or sample the seafood with mussels and prawns, no matter your taste Bomba's paella is sure to hit the right spot.
The restaurant is a 22-minute walk away from First Direct Arena, so you can take a stroll through the vibrant city centre and if that doesn't entice you it's only an 11-minute drive.
Estábulo Rodizio Bar & Grill
Brazilian Cuisine
Calling all meat lovers, next up on our list we have Estábulo Rodizio Bar & Grill, serving a selection of juicy steaks and other grilled and barbecued meats.
You start your meal by visiting the spectacular gourmet salad bar to stock up on salad and hot sides and then comes the meat.
The restaurant's passados will keep you topped up with a range of different flame-grilled meats such as filé mignon, coracão de franǵo and cap of rump for you to dine on until your heart's content.
Another benefit of this mouth-watering meat experience is the convenient 7-minute walking distance to First Direct Arena.
Teppanyaki Leeds
Japanese cuisine
The next restaurant on our list gives you dinner and a show before your show, for a fine dining experience like no other. Teppanyaki Leeds serves its guests luscious Japanese food made by highly skilled chefs, well versed in the art of theatre cooking.
Choose from a wide range of set menus such as the Teppanyaki Royale, Shogun and Niku Combo and prepare to be amazed as you watch your food come to life before your very eyes with an unrivalled level of flair and showmanship.
The restaurant is just 7 minutes away from First Direct Arena, so once you've finished your extraordinary dining experience you'll be sitting in your arena seat before you know it.
Basco's Cafe & Bistro
Mediterranean cuisine
Stimulate your taste buds with the delicate flavours of the Mediterranean, at Basco's Cafe & Bistro.
Take a walk on the lighter side of food with a selection of appetising salads such as a classic Caesar or a regal Greca. For something a bit more filling you can choose from a plethora of pasta dishes or premium sandwiches.
Pair a nice wine with your meal for an extra dash of class, or go for the exotic cocktails to really spice things up.
Being just under a 10-minute walk from the arena, Basco's Cafe & Bistro is the perfect place to relax and enjoy a light bite before your show.
Dakota Grill
British fine dining cuisine
For a luxury fine dining experience, the Dakota Grill is the place to be. Serving a menu of classic British dishes with an exuberant high-end twist, this dazzling establishment will make you feel like a VIP from start to finish.
The restaurant's a la carte menu features a variety of the finest quality meats, from fillet steak to char siu pork belly you'll be spoiled for choice. For veggies and vegans, the restaurant also offers a gourmet meat-free menu featuring salads, curries and rigatoni.
The Dakota Grill is a part of the Dakota hotel, which also features on our list of the best hotels near First Direct Arena. It's an 11-minute walk from the venue, which is a good distance for a leisurely stroll across the city in anticipation of your show.
Riva Blu
Italian cuisine
Last on our list we have an authentic and elegant Italian offering. Riva Blu specialises in the finest dishes from across Italy, bringing you stunning seafood meals such as lobster linguine and pan-fried sea bass, as well as steaks, pasta, salads and pizzas.
As well as the main attractions Riva Blu's desserts are to die for, with a whole host of flavours of classic Italian ice cream featured on the menu. If ice cream is not to your taste then perhaps a tiramisu or cheeseboard sounds more enticing.
The restaurant also offers a number of market fresh fish and house specials such as a king scallop capesante and whole sea bream.
Riva Blu is perfect for those who want an authentic Italian bite with a short walk to the show, being located only 10 minutes away from First Direct Arena.
---
Now you're clued up on the absolute best places to eat before an event at First Direct Arena, but what about picking which event you want to attend?
First Direct Arena is one of the UK's most stunning entertainment venues and has won multiple awards and played host to some of the biggest performers on the planet, such as Elton John, The Who and Rod Stewart.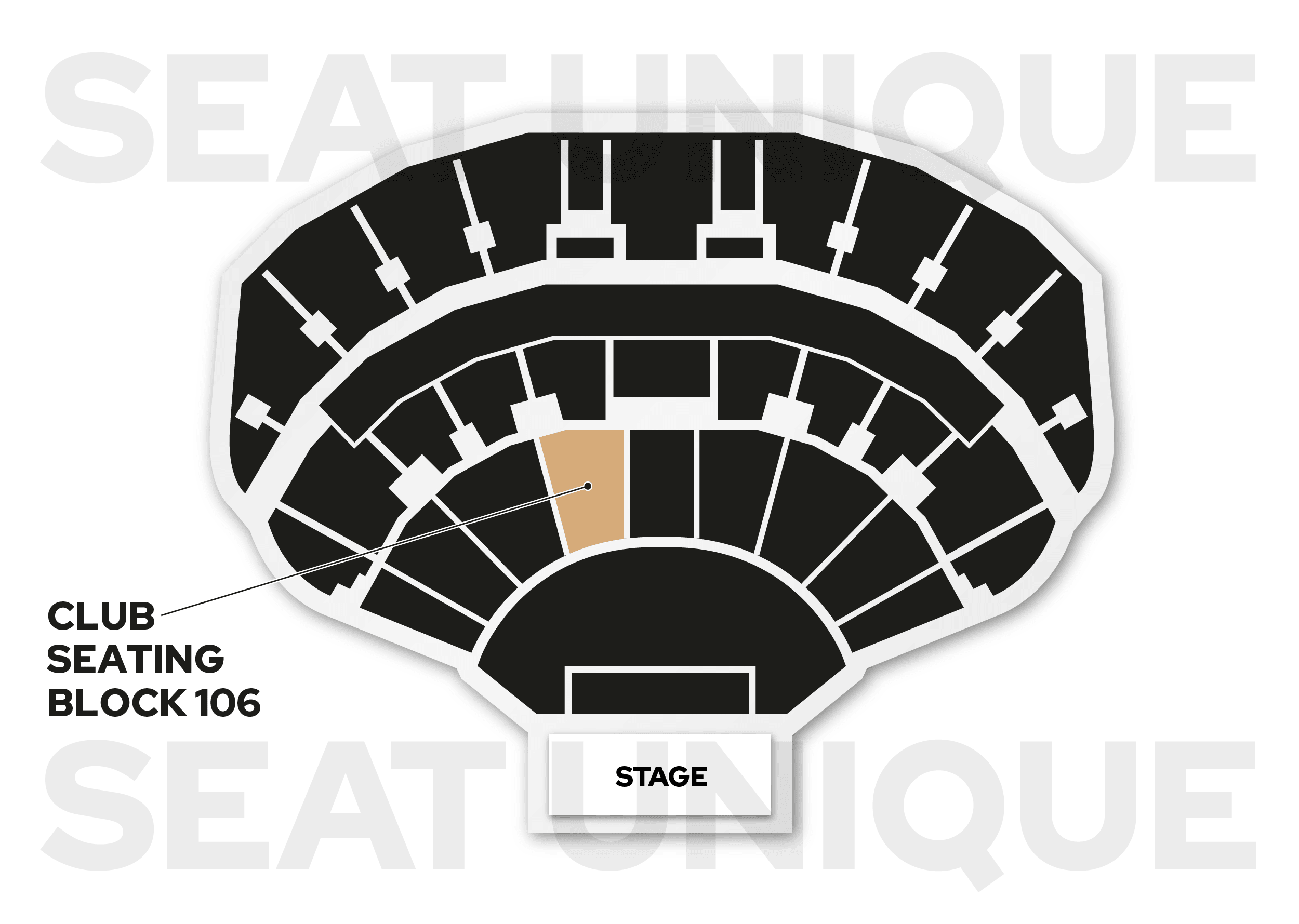 2023 is set to be another huge year of unmissable events at First Direct Arena, with artists and performers such as Duran Duran, S Club 7, JLS and Waterloo - The Best of ABBA taking to the stage along with many more.
Why not opt for the ultimate event experience, with a First Direct Arena VIP ticket or hospitality package? You will benefit from unrivalled panoramic views of the action, as well as a whole host of luxury inclusions such as VIP entry and exit, access to VIP lounges and access to private bars.
Check out all of the shows that we have available at First Direct Arena in 2023 & 2024 and get VIP tickets and hospitality packages now.
Buy First Direct Arena Tickets
Be sure to check out our guide to the best hotels near the First Direct Arena in Leeds so you can enjoy the best night's stay to couple with a premium event.