Discover the best places to park near AO Arena in Manchester, and ensure a smooth trip ahead of your live event at the venue.
Last Updated: 05/04/23 at 12:04
If you're attending an event at the AO Arena in Manchester and travelling by car to the venue, we are here to help you locate the best car parks near to the arena.
Discover our top picks based on close proximity, price and safety to ensure that your journey to AO Arena is stress-free!
Where is the best place to park at Manchester Arena?
There are a number of car parks located near to AO Arena in Manchester that offer a short walking distance to the venue alongside reasonable pricing.
If you are staying overnight at a hotel near AO Arena, then your parking location may also factor this in.
That's why we have selected the top picks of the best car parks close to Manchester Arena to ensure that you can choose from the most secure places to leave your vehicle.
Q-Park Deansgate North
Address: 2 Chapel Street, M3 7WJ
The Q-Park Deansgate North car park is located beneath the city's new Embankment development, situated next to the River Irwell that runs through the city. It is just 0.2 miles from the arena, so you are looking at no longer than a five minute walk to get there.
This car park has ample room, with 455 parking spaces that includes four electric charging points and 23 disabled spaces.
Open 24/7, the Q-Park Deansgate North car park will cost £2.80 for up to an hour - slightly cheaper than that of CitiPark. However, if you are looking for an event stay, so say seven hours, that will cost £15.80, while 24 hour parking will cost £21.
CitiPark Manchester AO Arena Multi Storey Car Park
Address: New Bridge Street, Cheetham Hill, M3 1AR
CitiPark offers a fantastic service with great security and convenient locations, and there are a number of CitiPark car parks in Manchester that are an under 20 minute walk from the arena.
The most ideal of which is at the AO Arena. CitiPark Manchester AO Arena multi storey car park is, as the name suggests, a multi storey car park with 978 parking spaces and is open 24/7 that is situated .
There are many reasons why this option is simply the best, - proximity to the venue, ample amount of spaces, 24/7 access etc. - but one of the best is that you can pre-book a spot ahead of time.
Unfortunately, booking ahead is not available during event days. However, they do offer a flat rate of £10 from 5pm - Midnight on event days, which is fantastic, considering that on a standard day, that seven hour period would cost £15.50 (price for up to eight hours as there is no rate for up to seven hours).
One thing to mention, though, is that due to what this car park offers, they do warn that you may experience a waiting period when arriving and especially leaving the car park. So do factor that in if you're looking to park here.
Manchester Piccadilly Gardens Car Park
Address: Piccadilly, Chaltham Street, M1 3AY
Manchester Piccadilly Gardens car park is a multi-story parking facility located in the heart of Manchester city centre.
It has a capacity of over 900 vehicles and is open 24/7, with CCTV surveillance is in place for security purposes. The car park has disabled parking bays and lift access to all floors.
The car park is 0.8 miles away from the arena, giving you a 15-20 minute walk to the venue. It is on the more pricey side of this list, with one hour costing a decent £3.20, but two hours jumping up to £7. Six hours parking will cost £20, while 24 hours will cost £25.50.
CitiPark Tariff Street
Address: 30 Tariff Street, M1 2FJ
Just 0.7 miles away from the arena is the CitiPark Tariff Street. It is located in MCR Piccadilly and is surrounded by a number of Manchester's best hotels for even more convenience if you are looking to stay the night in the city.
This car park in the Northern Quarter is a 15-20 minute walk to the arena, with the walk taking you through the city centre so you can stop and get something to eat at one of the brilliant restaurants near the arena.
It has ANPR (Automatic Number Plate Recognition) and security patrols to maintain a good level of safety while leaving your car.
Open 24 hours, this car park has a pricing structure similar to that of the arena's CitiPark multi-story; up to one hour is £4, up to eight hours is £10, up to 12 hours is £12, and for 24 hour parking its £17.
Car Park Manchester Printworks | APCOA
Address: 77 Hanover Street, M4 4BB
The Car Park Manchester Printworks APCOA isn't located directly beneath the well-known Manchester Printworks leisure complex, but is situated within the area, meaning you are in the heart of the city with this multi storey car park - perfect for anyone looking to spend the day.
With 24/7 access and 777 total spaces, this car park is ideally located just 0.3 miles from the AO Arena in Manchester, leaving you a 5-10 minute walk through the city.
You can pre-book spots for this car park as well as pay for your parking via the APCOA Connect app. Prices start from £2.50 per hour, with six hours costing £15, 12 hours for £22 and 24 hours for £22.50.
---
Now you've got a better idea of where to park in the city of Manchester, why not take a look at the events that are coming up at the iconic AO Arena in Manchester?
The arena is one of the UK's leading venues, holding the highest seating capacity for any arena in the nation as well as the second highest in Europe.
For that reason, it often hosts some of the biggest acts, with names and events such as Coldplay, Beyonce and boxing legend Mike Tyson having put on a spectacle there.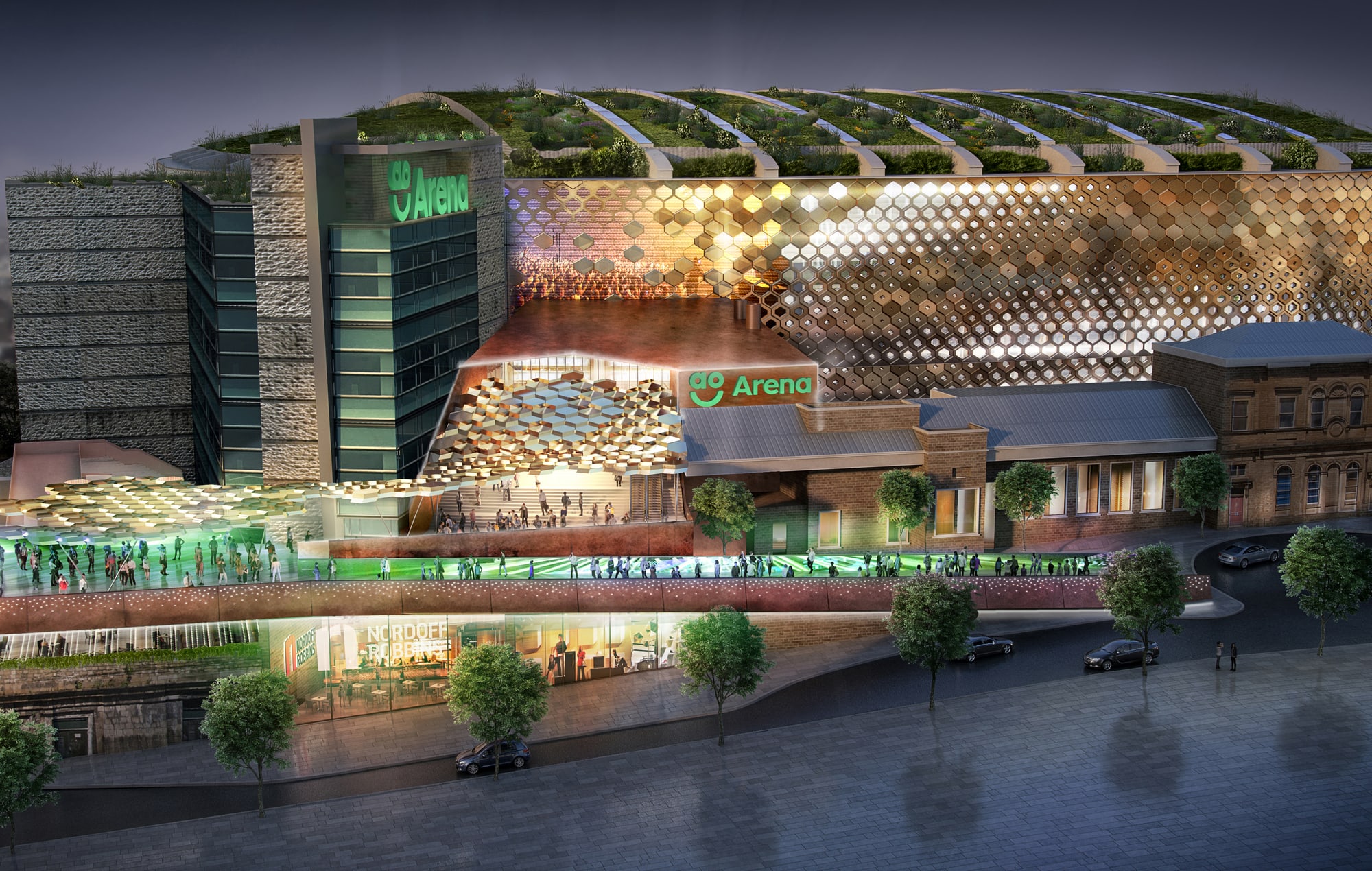 2023 is set to see a number of unmissable events at AO Arena in Manchester, with the likes of Post Malone and Peter Kay set to headline.
If you want to be there, why not opt to level up your experience and go for premium tickets and hospitality for the events at the AO Arena in Manchester?
You will enjoy a splash of star treatment as you benefit from unrivalled views of the action, as well as a whole host of luxury inclusions such as dedicated VIP entry and exit, access to VIP lounges and access to private bars.
Check out all VIP tickets at AO Arena to secure your place at the best upcoming events.
Explore AO Arena VIP tickets