Lana Del Rey has just released her highly anticipated new album 'Did You Know That There's a Tunnel Under Ocean Blvd'. Discover all of the latest information, plus our predictions for a Lana UK tour in 2023.
Last Updated: 21/04/2023 at 15:30
50s and 60s-inspired artist Lana Del Rey is hailed for her musical exploration of tragic romance, glamour and melancholia.
The star has reached the heights of fame with popular tracks including 'Summertime Sadness' and 'Born to Die'.
Now, Lana has officially released her ninth studio album, 'Did You Know That There's a Tunnel Under Ocean Blvd'. Keep reading to uncover all of the must-know information and find out about our predictions for a tour in 2023.
Plus, discover how to secure your place on future Lana Del Rey tour dates with a VIP ticket package at Seat Unique.
Lana Del Rey new album
In 2021, Lana released the album 'Blue Banisters' and has since collaborated with pop sensation Taylor Swift on the song, 'Snow on the Beach'.
Fast forward two years and Lana has now officially released her ninth studio album 'Did you know that there's a tunnel under Ocean Blvd.'
On the album, the 'Radio' singer has collaborated with the band Bleachers, Father John Misty, Jon Batiste, Tommy Genesis, SYML and even her pastor, Judah Smith.
The title track is one of the singer's most orchestral pieces to date. The song features Lana's staple oozy, slow vocals and showcases her vast range and vocal control.
The album is a critical success, receiving an average score of 80 out of 100 on Metacritic. The Guardian newspaper labelled the singer's latest release "her quietest, most wilfully inscrutable record".
Lana Del Rey new album tracklist
Lana's 16-song tracklist is as follows:
The Grants
Did You Know That There's a Tunnel Under Ocean Blvd
Sweet
AW
Judah Smith Interlude
Candy Necklace
Jon Batiste Interlude
Kintsugi
Fingertips
Paris, Texas
Grandfather Please Stand on The Shoulders of My Father While He's Deep-Sea Fishing
Let the Light In (ft. Father John Misty)
Margaret (ft. Bleachers)
Fishtail
Peppers (ft. Tommy Genesis)
Taco Truck x VB
When did Lana Del Rey last tour?
Lana has toured five times since 2011. In 2019, she was set to bring her 'Norman F****ing Rockwell' tour to the UK and Europe but was forced to cancel due to illness.
Her previous two tours were not brought to the UK, meaning that the star has not toured the UK since her 'Paradise Tour' in 2013.
British fans of Lana are desperate to see the sultry singer back on UK territory, having missed out on seeing her perform her last few albums live.
Will Lana Del Rey tour the UK in 2023?
The 'Lust For Life' singer has been confirmed as the final headliner of the BTS Hyde Park summer concert series. When Lana takes to the stage on Sunday 9th July 2023 it will mark her debut appearance at the famous London music event.
This news has raised hopes that Lana could take her upcoming album on the road very soon.  
If Lana does head out on tour, following a 10-year hiatus from UK touring, it is likely that she would bring it across the Atlantic and onto British soil.
We anticipate that Lana will wait until the release of her album to follow up with a tour announcement. Therefore, it is likely that she will tour towards the latter half of the year.
If she heads to the UK, we predict that Lana will perform at arena venues including:
3Arena, Dublin
Utilita Arena, Newcastle
The O2 Arena, London
How can I watch Lana Del Rey live from the premium seats?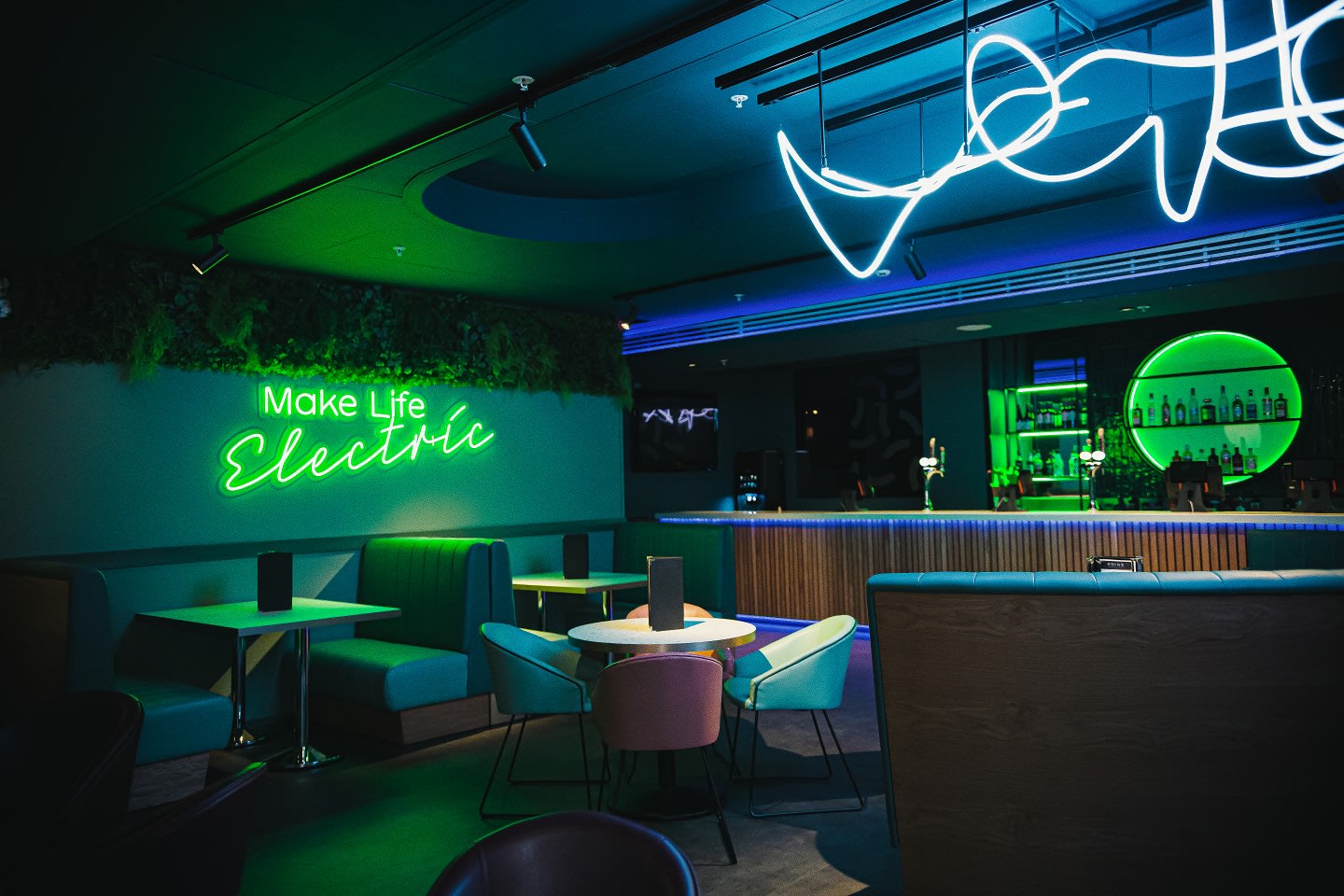 Lana Del Rey tickets are currently unavailable but are expected to sell out quickly once released.
If you are a big fan of the singer, why not celebrate her eventual come live back to the UK with a VIP concert ticket?
With VIP tickets you can expect to enjoy unrivalled stage views from your prime location premium padded seat as well as inclusions such as:
Fast-tracked entrance and exit
VIP lounge access
Welcome reception
Delicious food and drink offerings
Register your interest in Lana Del Rey VIP tickets now to stay up to date with the latest tour news and to be the first to secure her place should she hit the road soon!
Register your interest in Lana Del Rey VIP tickets
While we wait for Lana to tour again, why not check out VIP ticket packages for upcoming concerts now?