Ireland's fixtures for the 2024 Six Nations have been announced, which means you can start planning your trip to the Aviva Stadium. Find out Ireland's 2024 Six Nations fixtures, including dates, venues, and how you can witness the action from the best seats.
Last Updated: 05/04/23 at 16:04
After completing the Grand Slam in the 2023 Six Nations, Ireland will be hoping to retain their title once again in the 2024 competition.
With just two home fixtures, make sure that you guarantee your place in the Ireland rugby action when the tickets are released later this year!
Enquire about Ireland Six Nations 2024 hospitality
Has Ireland ever won the Six Nations?
Ireland has won the Six Nations five times since the competition expanded to six teams in 2000.
In the history of the competition, Ireland has won 24 titles, with 15 outright wins and nine shared wins.
When did Ireland last win the Six Nations?
Ireland is the reigning champions of the Six Nations, having not just won the Six Nations but completed the Grand Slam, confidently beating all five of their opponents during the competition.
Who is Ireland playing in the Six Nations?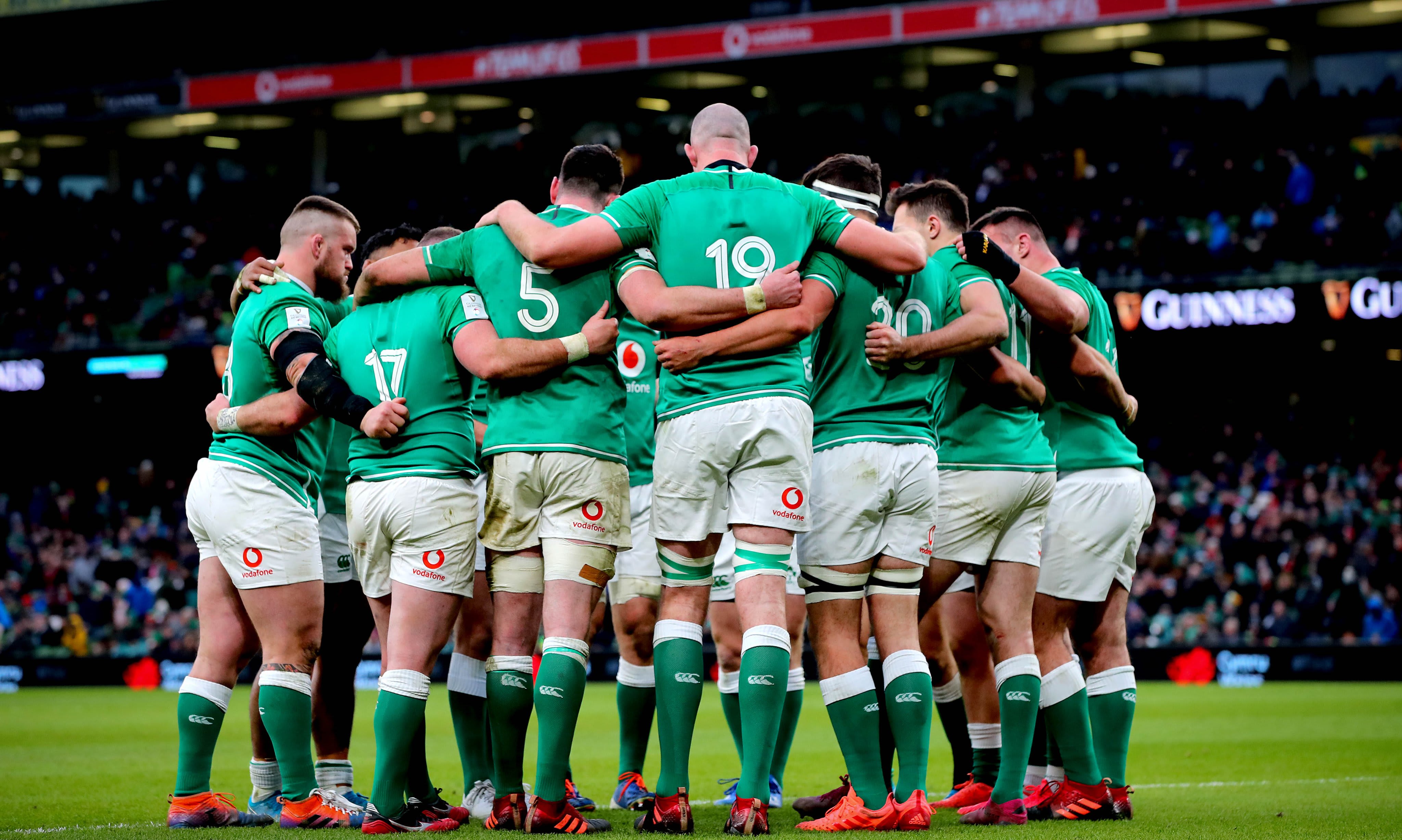 Ireland will start their competition against France at the Stade de France, and will end in a home game against Scotland.
Here is the list of Ireland's Six Nations fixtures for the 2024 edition:
Round 1: Friday 2nd February – France vs Ireland – Stade de France
Round 2: Sunday 11th February – Ireland vs Italy – Aviva Stadium
Round 3: Saturday 24th February – Ireland vs Wales – Aviva Stadium
Round 4: Saturday 9th March – England vs Ireland – Twickenham
Round 5: Saturday 16th March – Ireland vs Scotland – Aviva Stadium
How can I watch Ireland Six Nations fixtures live & in style?
Ireland are one of the top teams in the world of rugby right now, so they are one team that you should want to see live,
With Seat Unique, you can get premium Ireland tickets and hospitality tickets to their fixtures against France and Scotland.
Unfortunately, we won't have tickets available for their other games, but you can still enjoy Ireland rugby at its finest by attending the France vs Ireland and Ireland vs Scotland fixtures.
Tickets will be available later this year. Be sure to come back to this blog to find out exactly when you can purchase your tickets and packages.
Why should I buy hospitality?
Hospitality ensures that rugby fans will have the ultimate match-day experience at Aviva Stadium.
You will watch the action like never before from the best seats in the house and indulge in delicious catering options and beverages throughout the day.
To top it all off, rugby aficionados will love the insight gained from exclusive inclusions such as Irish rugby player interviews and celebrity guest speakers!
Be sure to enquire now about Ireland's Six Nations 2024 fixtures so you can show your interest in tickets for the games next year.
Are you interested in premium hospitality for the Six Nations 2024? Check out our packages for Wales and Scotland home games now.