Explore the fascinating lives and legacies of The Who's band members, from their humble beginnings to their rise as rock icons.
Last Updated 03/02/23 at 10:00 am
The Who, one of the most influential rock bands of all time, has been entertaining audiences for over five decades. But what about the band's beginnings? The four schoolboys from London formed the band in 1964 and went on to become rock and roll icons.
Join us as we take you on a journey through the lives and careers of The Who's band members, Roger Daltrey, Pete Townshend, John Entwistle, and Keith Moon.
From their early days playing in local clubs to their rise to fame, we'll delve into the stories, struggles, and triumphs of these music legends.
Who Are The Who?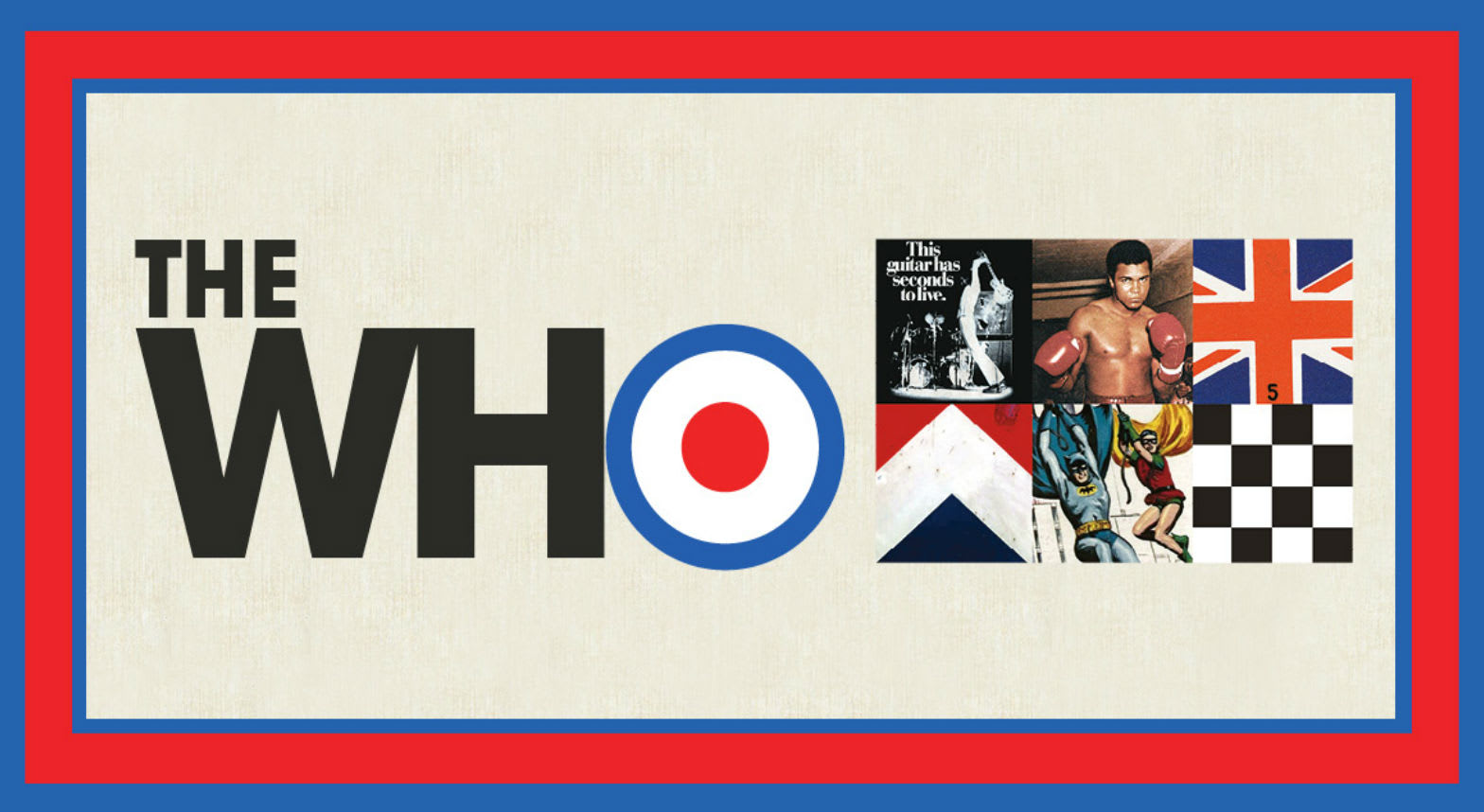 The band's early days were filled with struggles, as they tried to make a name for themselves in the crowded London music scene. They played in small clubs and bars, often in front of sparse crowds. But the band's determination and talent eventually paid off, and they began to gain a following.
In 1965, The Who released their debut album, 'My Generation', which quickly climbed the charts and established them as one of the most exciting new bands in the UK. With Daltrey's powerful vocals and Townshend's energetic guitar playing, the band quickly gained a reputation for their explosive live performances.
Their star power continued to rise over the decades, with a lot of thanks to their captivating live performances. Now, in 2023, they are recognised as a generational rock and roll band who were pioneers of the British Mod Culture and are immortalised in the Rock 'N' Roll Hall of Fame.
Who is Roger Daltrey?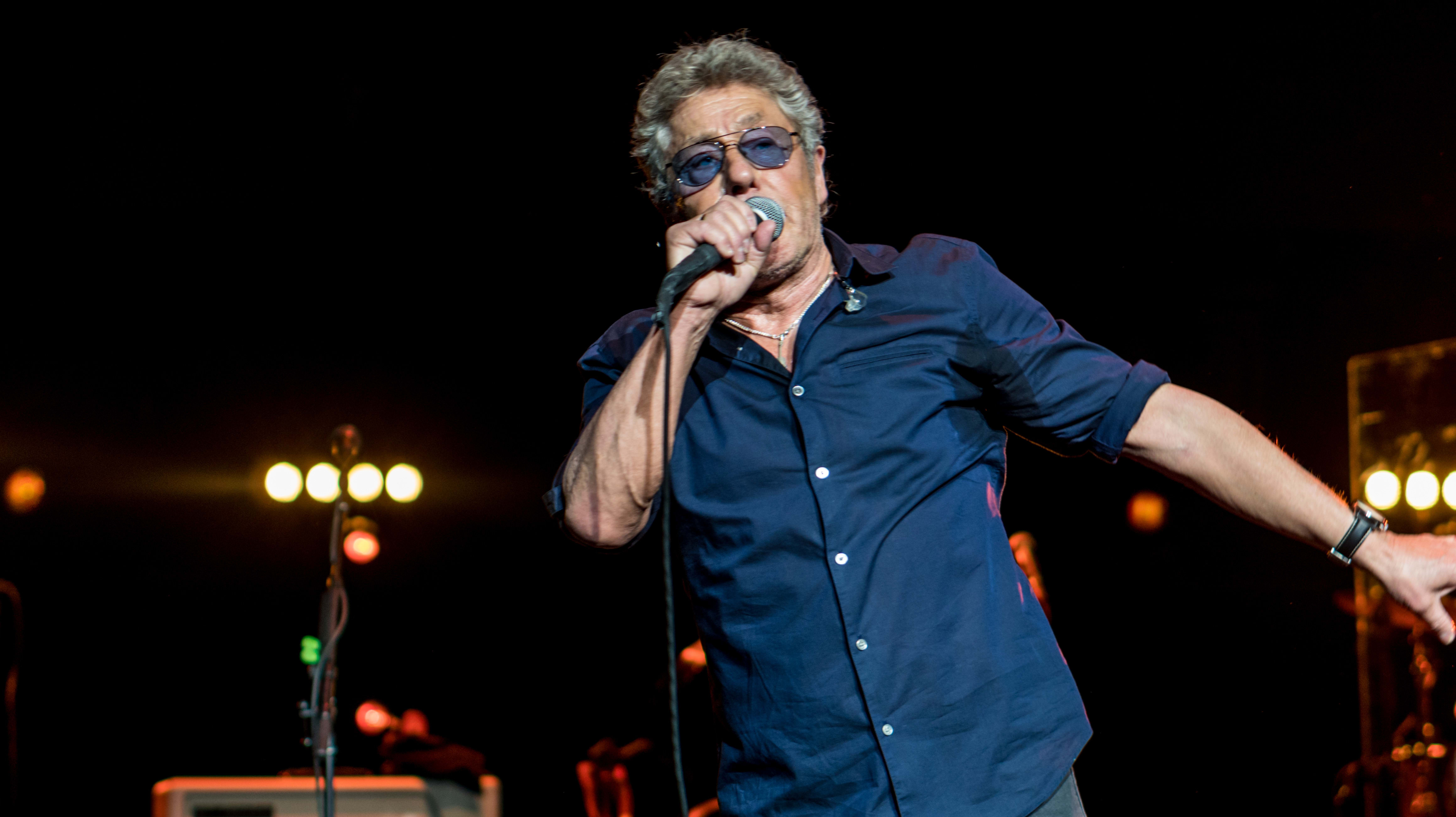 Roger Daltrey is best known as the lead singer of the legendary rock band The Who. Born in London in 1944, Daltrey grew up in a working-class family and attended Acton County Grammar School. It was there that he first discovered his love for music, and he began singing in a school band.
After leaving school, Daltrey worked a series of odd jobs before joining The Detours, the band that would eventually become The Who. Along with bandmates Pete Townshend, John Entwistle, and Keith Moon, Daltrey helped to define the sound of British rock and roll in the 1960s and 1970s. He was known for his powerful and distinctive voice, and for his energetic stage presence.
Throughout his career with The Who, Daltrey released several solo albums, including "Daltrey" (1973) and "Ride a Rock Horse" (1975). He also acted in a number of films and television shows, including the lead role in the film version of "Tommy" (1975).
Daltrey has also been actively involved in charity work, particularly in the area of men's health. In 2000, he established the Teenage Cancer Trust, a charity that provides specialized care for teenagers and young adults with cancer.
Daltrey continues to tour and perform with The Who to this day and also occasionally with his solo band. He is considered one of the greatest singers of all time and his legacy as a rock icon is undeniable.
Who is Pete Townshend?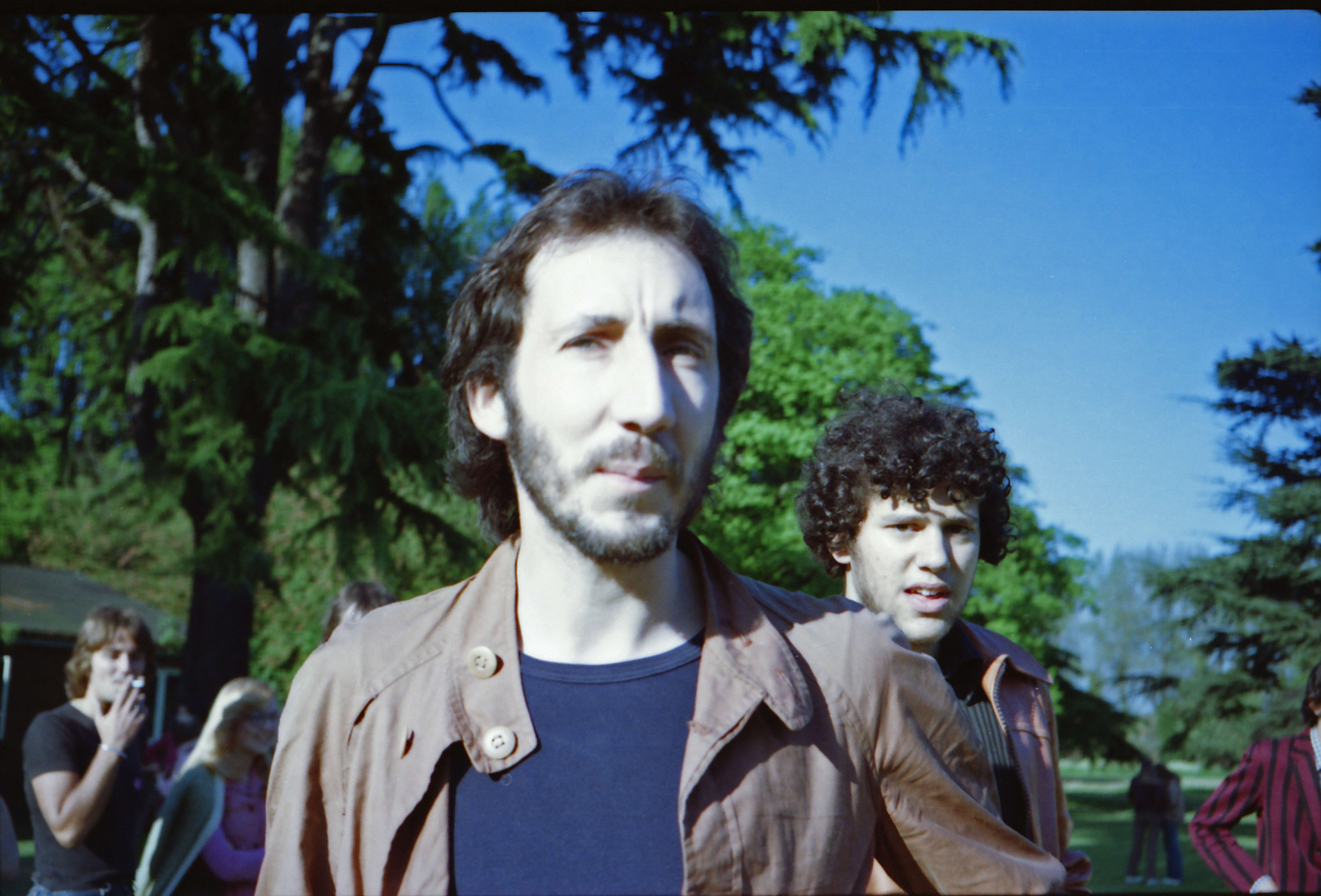 Pete Townshend is the guitarist and second lead vocalist of The Who. Born in Chiswick, West London, in 1945, he came from a musical family: his father, Cliff Townshend, was an alto saxophonist, while his mother was a singer with the Sydney Torch and Les Douglass Orchestras.
Townshend didn't envision a career in music at first, but when his grandmother bought him his first guitar for Christmas in 1956, he took to the instrument as the true natural he was. He taught himself how to play and never even learned to read music.
He and his school friend, later bandmate John Entwistle, formed a short-lived traditional jazz group called 'The Confederates', where Townshend played the banjo and Entwistle on horns. However, he became influenced by the increasingly popular rock 'n' roll movement.
A brief spell at Ealing Art College ended in 1964 when he decided to drop out to focus on music full-time. He had joined the Detours in 1961, the band that would eventually become The Who.
The band quickly gained fame for their energetic live performances and Townshend's powerful guitar playing.
Throughout his career, Townshend has curated the lyrics many of The Who's biggest hits, including 'My Generation', 'I Can't Explain', 'Baba O'Riley', and 'Won't Get Fooled Again'. He is also known for his concept albums and rock operas, such as 'Tommy' and 'Quadrophenia', which have become iconic in the world of rock music.
In addition to his work with The Who, Townshend has also released several solo albums and collaborated with other artists. He has been recognized for his contributions to music with numerous awards and accolades, including being inducted into the Rock and Roll Hall of Fame in 1990. Townshend has also been involved in various charitable causes, including the Teenage Cancer Trust.
Despite the death of bandmates Keith Moon in 1978 and John Entwistle in 2002, Townshend and Roger Daltrey continue to tour and perform as The Who. In recent years, Townshend has also been active in the digital music space, working on new technology for musicians, and continues to be an influential figure in the rock music world.
Who is John Entwistle?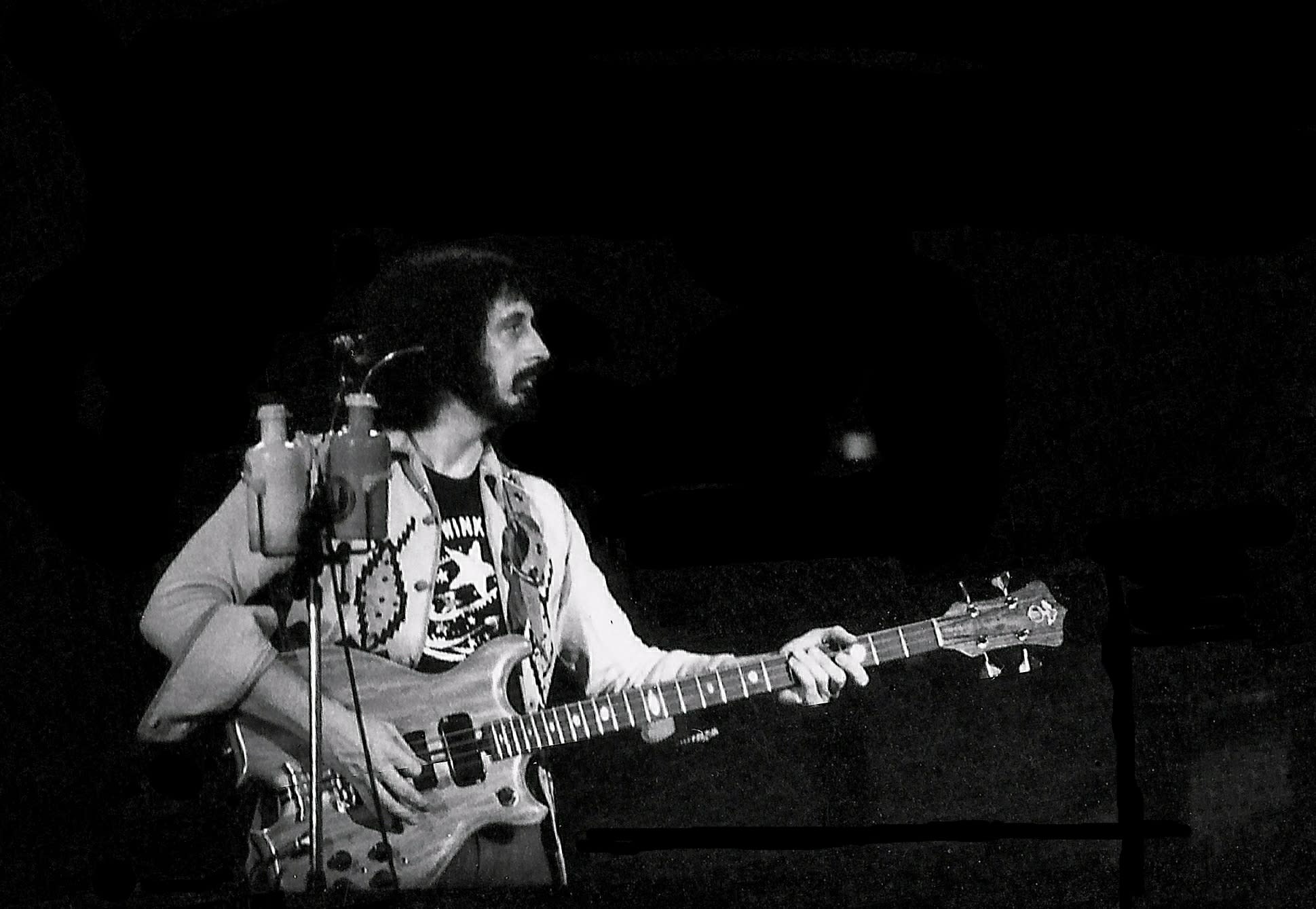 John Entwistle was an English musician, singer, and songwriter, best known as the bassist for the rock band The Who. He was born on October 9, 1944, in Chiswick, West London, and began playing the trumpet and piano at a young age.
He was friends with Townshend in school, playing in their traditional jazz band. But the draw of rock 'n' roll got him, too, and he eventually switched to the bass guitar, joining Townshend, Roger Daltrey, and Keith Moon in 1964 to form what would become The Who.
Entwistle was known for his virtuosic bass playing and his unique style, which often featured complex basslines and solos. He wrote several of the band's most well-known songs, including 'My Wife', 'Boris the Spider', and 'Whiskey Man'. He also sang lead vocals on several tracks, including 'Boris the Spider' and 'Heaven and Hell'.
Entwistle remained with the band throughout their career and was inducted into the Rock and Roll Hall of Fame with The Who in 1990.
Entwistle was also a talented artist, and his artwork was exhibited in galleries and museums. He was known for his dark and surreal paintings, which often featured themes of death and decay.
John Entwistle died on June 27, 2002, in Las Vegas, Nevada, USA. He was found dead in his hotel room on the eve of The Who's US tour. The official cause of death was a heart attack. He had a significant impact on the development of rock music and continues to be celebrated and remembered by fans around the world.
Who was Keith Moon?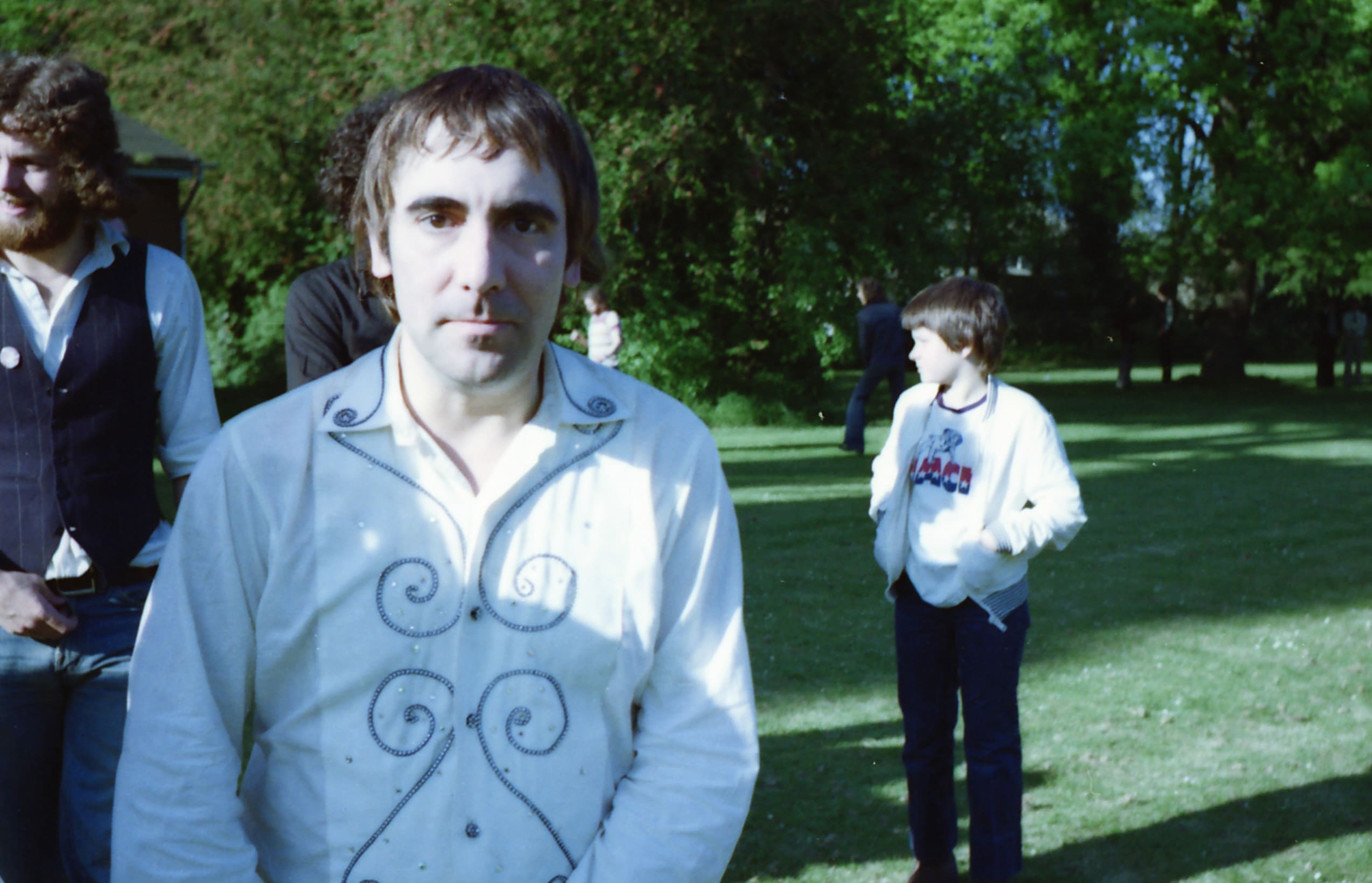 Keith Moon was a British musician and songwriter, best known as the drummer for the rock band The Who. He was born in London in 1946 and began playing drums at a young age.
Moon joined The Who in 1964, replacing the band's original drummer Doug Sandom. Moon's wild and flamboyant drumming style, characterized by his frenetic energy and dramatic showmanship, quickly became a defining feature of The Who's live performances.
Moon's drumming was also known for its technical proficiency and versatility, and he was considered one of the most influential drummers of his generation. He was able to play a wide range of styles, from the hard-driving rock of The Who's early years to the more experimental and complex music of the band's later albums. Moon also contributed to the band's songwriting, co-writing several songs including 'Bell Boy' and 'Dr. Jekyll and Mr. Hyde'.
Moon's personal life was often as wild and dramatic as his drumming. He was known for his heavy drinking and drug use, and his antics both on and off stage became legendary.
He was infamous for his wild parties and pranks and was often in the headlines for his behavior. Despite these excesses, Moon remained a beloved and respected member of The Who, and his contributions to the band's music and legacy are widely acknowledged.
Moon died in 1978 at the age of 32, due to an overdose. His death was a shock to the music community, and he was widely mourned by fans and fellow musicians alike. Moon's legacy has continued to be celebrated in the decades since his death, and he is widely considered to be one of the greatest drummers in rock history.
---
While Keith Moon and John Entwistle are no longer with us, The Who's Roger Daltrey and Pete Townshend have continued the band's legacy and are still going strong to this day.
2023 will see the remaining The Who band members on tour once more, heading out on a brand new tour, 'The Who Hits Back! Tour'.
The band announced the dates and venues for the show recently and it will see them play at:
Official VIP tickets and hospitality packages are on sale now at Seat Unique.
Buy The Who VIP tickets
If you're a fan of old-school rock and roll, you'll be delighted to know that Def Leppard & Motley Crue will be performing together at Wembley Stadium this summer.