Tottenham's tricky forward has seemed to be somewhat off the pace this season compared to recent years, but is that actually the case? Find out as we take a look at Son Heung-min's stats for the 22/23 Premier League season.
Over the course of his Tottenham Hotspur career, Son Heung-min has developed to become one of the team's leading men.
Last season was his most prolific to date, however, he has followed it up with what many have perceived to be a disappointing campaign. But is that actually the case?
Read on as we dive into Son Heung-min's stats for the 2022/23 Premier League season, discovering if he hasn't been quite up to scratch or if the public view is a product of his own doing.
Explore Tottenham Hotspur hospitality
Son Heung-min's Goal-Scoring and Assist Stats in the 22/23 Season
Last season saw Son at his very best, coming away with the Premier League golden boot (shared with Liverpool's Mo Salah) as he scored 23 goals. He also chipped in with seven assists to make it a nice round 30 goal contributions.
Comparatively, his 2022/23 season hasn't been anywhere near that level, as has really the entire Spurs team. Son has scored just eight goals and contributed a further four goals for a total of 12 goal contributions.
So far, it is his second-lowest scoring and goal-making campaign of his Tottenham career, with only his first season having lower numbers (four goals and one assist in the 2015/16 season).
This works out to 0.46 goals + assists per 90 minutes, which again is the second lowest of his Spurs career.
However, there is a saving grace in that he is exceeding his expected goals per 90 minutes with his xG sitting at 0.28 per 90 mins, while his actual rate has been 0.3 goals per 90 minutes.
Expanding upon this to the whole season, he is exceeding his expected goals on the season, which sits at 7.3 goals.
With his rate of scoring so far, and with six games left to play, Son is on track to score another 1.8 goals, which if we round to a whole is two, meaning he will reach double figures at least.
What's more, it isn't as if he isn't trying to score, as he is coming towards his average shots taken per season (76). He also is only slightly above his shots per 90-minute rate from last season, with his amount this season (2.66) only just higher than last year (2.57).
He is also hitting the target with his shots at a rate of 1.29 shots on target per 90 minutes.
This all adds up to a view that Son may be scoring less, but not due to a lack of effort but more done to good goalkeeping this season.
Premier League Stats and Comparison with Other Players
Comparing Son with his last season's stats is one thing, but it's more important to look at how he matches up against others in the league.
Taking a look at his own teammate, Harry Kane, he has been very much down on his goal-scoring numbers.
Kane has been Spurs' primary goalscorer for the last eight years, and aside from last season, has finished as their top scorer.
He has scored 24 goals this season and is second in the golden boot race, behind Manchester City's Erling Haaland, who is on track to break the record of goals in a Premier League season as he currently sits on 32 (he has already matched Salah's record in a 38 game season, but the all-time record is 34).
As for how he compares with the rest of the league:
Joint-21st place for goals this season
Joint-17th for goals and assists per game
As for his shooting, he still ranks as one of the best in the league. He is seventh overall for shots on target (70), and fourth for shots on target % for players who average over 25 full 90-minute games this season (48.6%).
Son is also sixth for shots on target per 90 minutes for players with over 25 full games played (1.29), but is behind his teammate for this stat, with Kane sitting sixth overall, second for players with over 25 full 90 minutes played (1.41).
Son Heung-min's Performance and Contribution to Tottenham in 22/23
As it shows, Son hasn't been at his very best this season, but that's not to say that his overall performance has been poor this year. He has still played his part this season and the stats show that.
Son hasn't started every game this season and has on occasion been substituted fairly early in games. Granted that is sometimes down to a lack of performance, but that still affects how the stats look for him.
And let's not discount the fact that this year has seen some stellar performances from a number of players and teams. Spurs' North London rivals Arsenal have stormed this year and are currently at the top of the league, spearheaded by players like Bukayo Saka and Martin Odegaard who are having career years.
This is to say that a big part of people's perceptions of Son's season is down to what people are seeing, which is him not on the score sheet enough. That doesn't mean his role in the team hasn't been important or that he has had a bad campaign.
He is still the club's second top scorer, sits in fourth for assists, and is still second for goals and assists, showing he is still one of their top contributors to goals this year.
Tottenham are still in a decent position, and while a top-four finish is pretty much off the cards, they could still finish fifth which is respectable.
They still have some work to do if they are they are to finish fifth. They are currently in sixth, one point behind Aston Villa in front but with a game in hand on them.
Spurs have Liverpool and Brighton breathing down their neck, though, and both sides have a game in hand on Spurs (two in Brighton's case).
If there is any time for Son to kick things into gear and help propel his side to fifth and thus a Europa League spot. They may still get Europa League football if they finish in sixth, but that is dependent on either Man City winning the FA Cup or Man United winning it and finishing in the top four.
But really, Spurs should aim for fifth and the automatic Europe spot.
Son Heung-min's Injury History
Son has been rather resilient this season, picking up just one injury (facial fracture) in November that held him out of two Premier League fixtures.
It's the least amount of games he has missed in a season since the 2018/19 season when he missed only one game.
Last season, he missed seven games in all competitions with three of those in the Premier League.
How to see Son Heung-min and Tottenham play live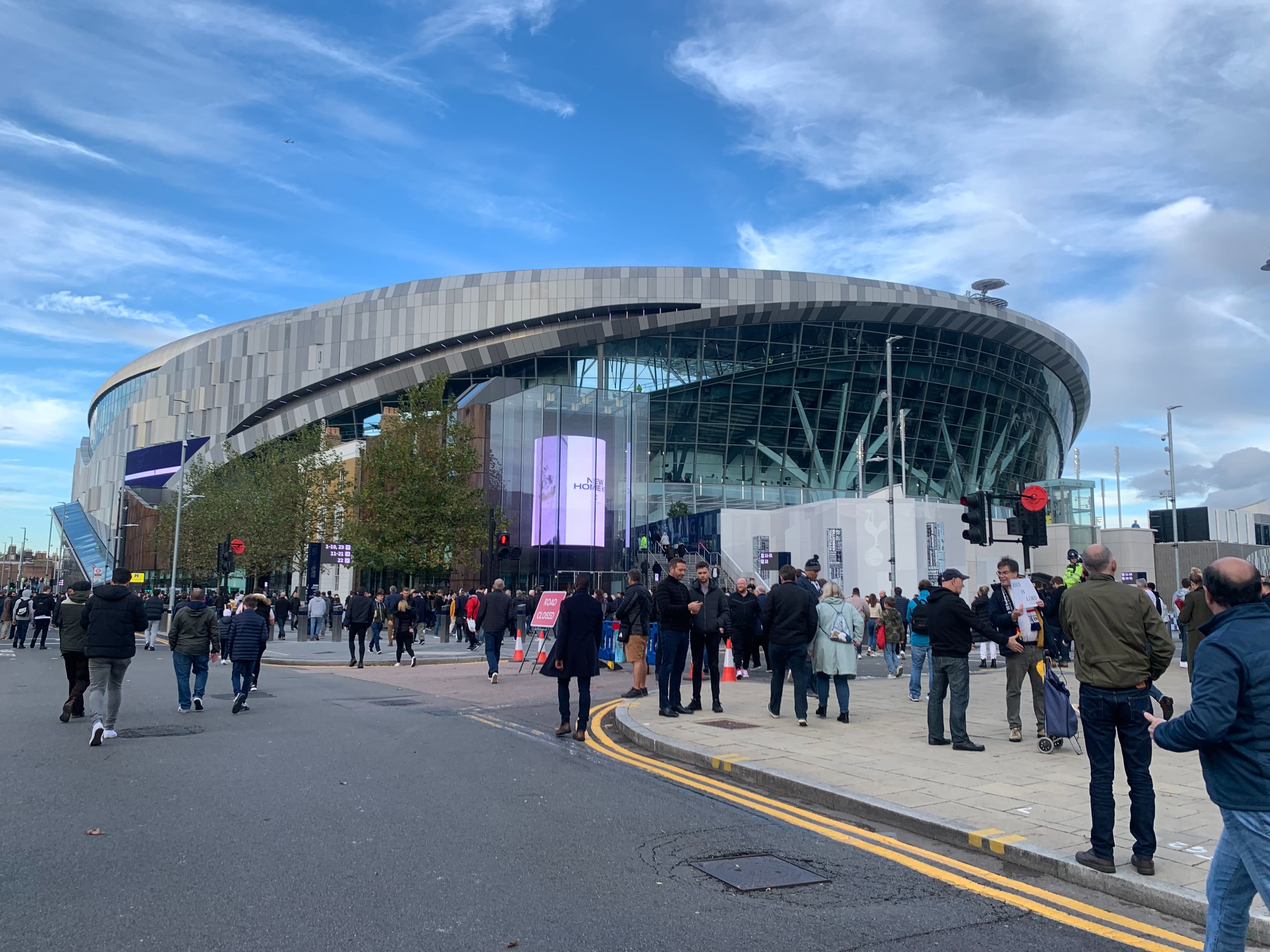 With still a lot to play for now is the best time to see Tottenham and Son Heung-min playing live. And what better way to do so than with premium Tottenham Hotspur tickets and hospitality packages?
With these tickets packages, you will be sure to have a game to remember, as you will be treated to a host of wonderful matchday benefits which can include*:
Private entry to the stadium via the VIP entrance
Access to the exclusive hospitality lounge
Delectable food and drink offerings
A private table for you and your guests
A comfortable padded seat in a prime location to view all of the action on the pitch
*Inclusions listed are a combination of the various packages offered. For specific package inclusions, head to Seat Unique.
Be sure to get your Tottenham Hotspur hospitality package now, with the club's final two home games left for you to enjoy.
Buy Tottenham vs Crystal Palace hospitality
Buy Tottenham vs Brentford hospitality