Tottenham's star man may not have hit as many goals as they would have liked, but when he has scored, they have been at the right times. See his nine goals here and how they helped Spurs.
Son Heung-min is a top goal scorer and his tally of nine goals have helped push Tottenham towards a European place for next season.
Each goal he has scored has aided Tottenham in some way, so here we're going to look at Son Heung-min's goals this season and see how exactly they have helped Spurs in their efforts for a high points finish.
Buy Tottenham Hotspur hospitality
Son Heung-min's Premier League goals this season
Son's first goal this season was scored in game week eight against Leicester City on 17th September. He came off the bench in the game, being substituted in the 59th minute.
The score at the time was 3-2 to Spurs, but Son made sure that his team got the result by not just getting one, but going ahead and scoring a hat-trick to secure a 6-2 win.
His first goal came in the 75th minute, and then he left it late to get his other two, scoring them in quick fashion with the first in the 84th and the second in the 86th minute.
Son experienced a dry spell for goals after getting his first three, not scoring again until game week 14 on 4th January, when Spurs beat Crystal Palace 4-0, with Son scoring the last goal.
He then didn't score again until 19th February when Spurs played London rivals West Ham. His fifth goal of the season secured the win for Tottenham, scoring their second of the game to gain them the 2-0 win.
His sixth goal of the season came again Nottingham Forest on 11th March, topping off a fine display as Spurs won 3-1.
Son's next goal came on 8th April against Brighton in a must-win game for Tottenham. The Korean talisman got his side going strong, scoring in the 10th minute, and Spurs would go on to win 2-1.
The next goal came in an unfortunate loss to Bournemouth only a week after his seventh goal. Son once again opened the scoring with a goal in the 14th minute. Unfortunately, it wasn't enough as Tottenham fell 3-2 thanks to a stoppage-time winner for their opponents.
Son's final goal of the season so far came against Manchester United on 27th April in a brilliant comeback result. He scored the second goal to bring Tottenham back level after going down 2-0 in the first half, marking it a goal in three consecutive Premier League matches.
Son Heung-min in the Premier League this season
Son is one of the league's leading players and has been for many seasons now. However, this season hasn't seen him at his very best, although that could be said about Tottenham as a whole.
While Son's stats this season pale in comparison to what he achieved last year, he hasn't performed terribly at all.
For a start, it was always going to be difficult for him to match what he did last season as it took a herculean effort to achieve the numbers that he did last year anyway.
Harry Kane, who he partners with excellently, is the team's main goalscorer, but he handed the reigns off to Son last season as he wasn't scoring well himself. But now this year, he is back on track so Son has been scaled back somewhat.
And as was mentioned earlier, when Son has shown up this season, it has been at the right times to help his team get a needed result.
If you take just their last game for example against Manchester United, a team they are in direct competition with, it was Son who in the end helped Spurs salvage a point.
Tottenham have had a tumultuous season, having sacked two managers and bringing in players who haven't contributed as much as they would have liked.
This has led to many different game plans and lineups, with the players having to adapt to multiple different styles of play. It has been tough for any player to shine, let alone just Son.
And he isn't helped by Kane seemingly being unaffected by this and still going on to score 24 goals so far for the season.
Why Son Heung-min Is One of the Most Dangerous Forwards in the Game
Son is a dynamic forward with an attacking prowess that is both skillful and deadly. His playing style is marked by his exceptional speed, dribbling ability, and pinpoint accuracy in front of goal.
What sets Son apart from most other forwards is his versatility. He is equally comfortable playing as a winger or a striker and has a natural ability to find space in the opposition's defence. His pace and dribbling skills make him a constant threat to defenders, and his precise finishing skills ensure that he takes advantage of every opportunity presented to him.
His game is similar to that of Liverpool's Mo Salah, another player who is most capable out on the wing but is very adept at cutting inside and finding ways to get into the box to get a goal.
Another aspect of Son's game that makes him such a skilled player and a valuable asset to his teams is his work ethic. He is tireless in his efforts to press the opposition and win back possession for his team. His stamina and endurance allow him to run at full pace throughout the game, making him a nightmare for defenders to deal with.
Overall, Son's playing style is a combination of speed, skill, and tenacity. He has a natural ability to find the back of the net and his contributions to his team cannot be underestimated.
How to see Son Heung-min and Tottenham play live & in style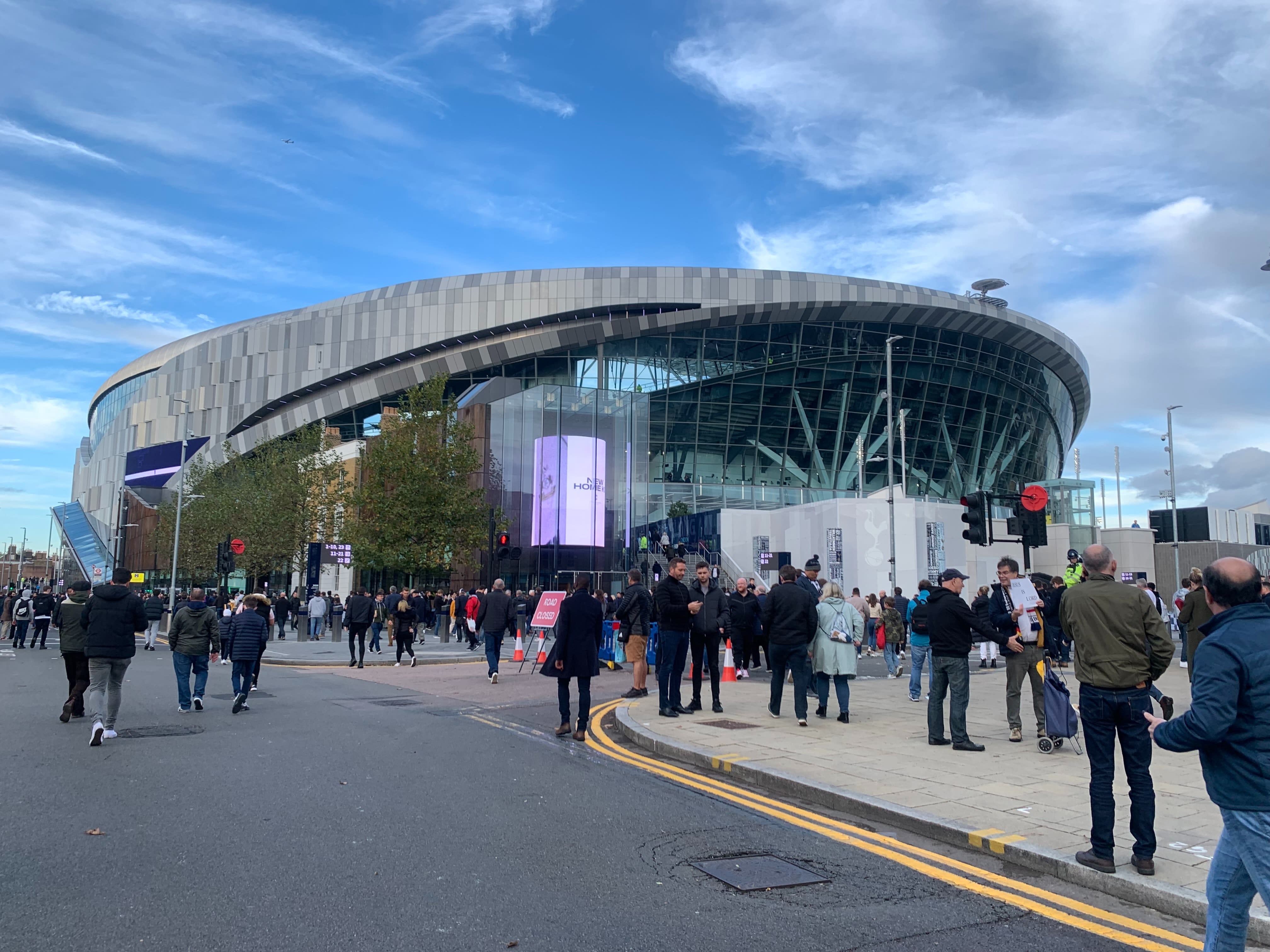 Tottenham have a lot to still play for, and with Son seemingly hitting form this month, the last few games are sure to be crackers for Spurs.
You will not want to miss a single moment of the remaining fixtures of Tottenham's campaign, so be sure to check out the premium ticket and hospitality options available so you can have the very best experience.
With Tottenham hospitality packages, you can have a game to remember at the Tottenham Hotspur Stadium. You will indulge in a number of wonderful benefits, including:
Private entry to the stadium via the VIP entrance
Access to the exclusive hospitality lounge
Delectable food and drink offerings
A private table for you and your guests
A comfortable padded seat in a prime location to view all of the action on the pitch
*Inclusions listed are a combination of the various packages offered. For specific package inclusions, head to Seat Unique.
Be sure to get your Tottenham Hotspur hospitality package now, with the club's final two home games left for you to enjoy.
Buy Tottenham vs Crystal Palace hospitality
Buy Tottenham vs Brentford hospitality