Rod Stewart is no doubt one of the greatest showmen of his generation, and always gives his fans a truly unforgettable live experience. Find out the best tips and tricks for attending a Rod Stewart live show here.
Last updated: 23/03/2023 at 10:37 am
As one of the best-selling music artists of all time, Rod Stewart has captivated audiences around the world with his soulful voice and electrifying performances.
Stewart is well known to be a legendary showman. With his extensive audience engagement, brilliant anecdotes and high-energy stage performances, his concerts are a true feast for the senses and a must-attend event for any music lover.
The singer has now officially announced his 2023 'Global Hits' tour across the UK. If you're a fan of Rod Stewart and you're planning to attend one of his upcoming shows, this comprehensive guide is for you.
An Introduction To Rod Stewart and His Music
Rod Stewart is a legendary rock singer, songwriter, and performer known for his distinctive raspy voice and emotive delivery.
Born in London in 1945, Stewart rose to fame in the 1970s with hit songs such as 'Maggie May', 'Baby Jane', and 'Do Ya Think I'm Sexy?'.
He has sold over 100 million records worldwide, making him one of the best-selling music artists of all time.
Stewart's music is characterised by his bluesy rock and soul influences, and his ability to infuse his songs with emotion, storytelling and meaningful lyrics.
Throughout his career, he has collaborated with some of the biggest names in music and has been praised for his energetic and engaging live performances.
Rod Stewart's music continues to captivate audiences and endure as a testament to his enduring talent and timeless appeal.
Choosing the Right Rod Stewart Show
The first step in attending a Rod Stewart live show is choosing the right concert. When an artist goes on tour, it can be overwhelming to decide which one to attend with so many shows to choose from.
Rod Stewart currently has no official concert dates scheduled for 2023, but should he announce any, these are the things that you need to consider before purchasing your ticket:
Date and Time: Check the dates and times of the concerts in your area and choose a show that fits into your schedule.

Venue: The venue can greatly impact your concert experience. Consider the size of the venue, its location, and the type of seating available.

Ticket Availability: Make sure to purchase your tickets as soon as possible to ensure that you get a good seat and avoid missing out on the show.
Preparing for a Rod Stewart Live Show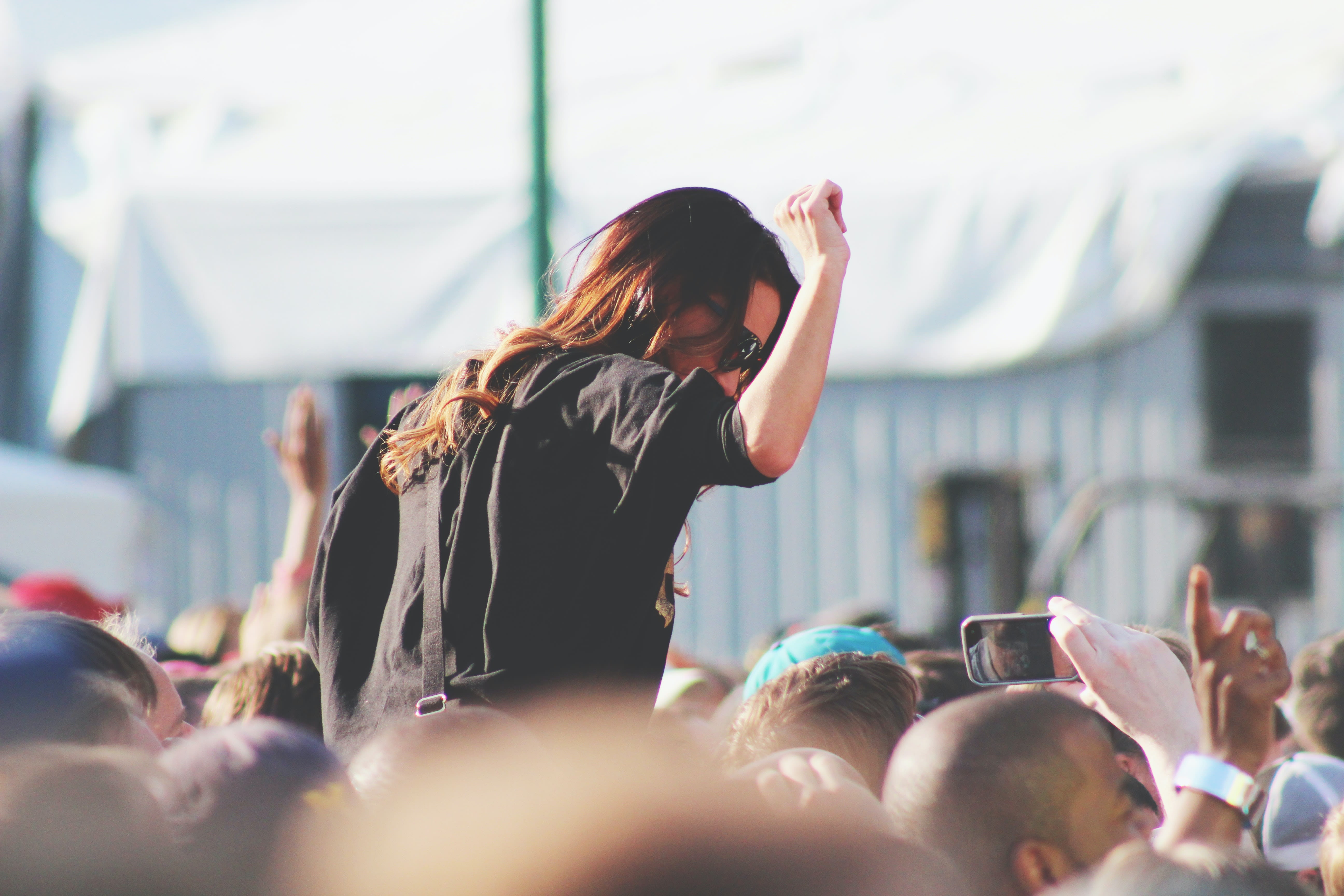 Once you have chosen which show is right for you, it's time to prepare for the concert. Making sure that you're prepared for the show is integral, as you want to look your best and make sure to catch every minute of the action.  
Here are the things to prepare to make sure you have the best concert experience:
Dress Code: While there is no official dress code for Rod Stewart concerts, it's always a good idea to dress comfortably and in a way that displays your love for Rod The Mod.

Transportation: Plan ahead for transportation to and from the concert. Consider taking public transportation or arranging for a ride with friends or family, and make sure to leave yourself plenty of time for potential delays.

Arrival Time: Plan to arrive at the venue early to avoid missing any of the pre-show festivities.
What to Expect at a Rod Stewart Live Show
Attending a Rod Stewart concert is an experience that you won't soon forget. The singer has 60 years of performance experience and really knows how to work a crowd giving fans the ultimate concert experience. Check out our blog to find out our picks for Rod Stewart's best-ever live performances.
Here's what you can expect at a Rod Stewart live show:
Dynamic Performances
Rod Stewart is known for his dynamic and energetic live performances. Stewart's live shows are famous for his energetic stage performances, signature raspy voice, and charming personality, as he makes every show unique and memorable.
With an extensive catalogue of classic hits, Stewart's live concerts always feature crowd-pleasers like 'Maggie May' and 'Do Ya Think I'm Sexy'. Rod Stewart is a must-see live act, expect to be on your feet and singing along to his hits all night long.
Exciting Light Shows
The light show at a Rod Stewart concert is truly a sight to behold and adds to the overall energy and excitement of the performance. With state-of-the-art lighting technology, Stewart's live shows are a visual feast for the eyes.
The flashing lights, strobe effects, and colour-changing LED screens are carefully choreographed to enhance the singer's dynamic stage presence and bring his music to life.
The lighting also helps to create an immersive atmosphere for the audience, making them feel as if they are part of the performance. Whether he's performing his timeless classic hits or his latest material, the visuals are sure to take your breath away.
Lots of Crowd Engagement
The crowd at a Rod Stewart concert is always lively and energetic. He has a way of connecting with his audience, keeping them entertained throughout the show.
Stewart often interacts with his audience by singing to them, cracking jokes, and telling stories, keeping the energy high and creating a sense of community.
Throughout his career, Stewart has been praised for his ability to captivate his audiences and create an unforgettable concert experience. Expect to make new friends and share in the excitement of the show.
The Best Rod Stewart Songs to See Live
Rod Stewart has a vast catalogue of hit songs that always get the crowd moving. If you're heading to one of Rod's concerts, here are the 5 songs that you absolutely must see live. Find out our top picks for Rod The Mod's top 5 songs.
Maggie May
Stewart really brings this iconic song to life with his energetic stage presence, powerful voice, and engaging interaction with the audience. The atmosphere at a Rod Stewart concert is electric, and hearing 'Maggie May' performed live with thousands of fans singing along is truly a once-in-a-lifetime experience.
Do Ya Think I'm Sexy?
Watching Rod Stewart perform 'Do Ya Think I'm Sexy?' live is an unforgettable high-energy experience. The legendary rocker brings his signature charisma and showmanship to the stage, creating an electrifying atmosphere. The upbeat tempo and catchy chorus of "Do Ya Think I'm Sexy?" are sure to get the crowd dancing and singing along.
Young Turks
This upbeat, energetic rock song really comes alive when performed live. Stewart's powerful vocals and energetic stage presence make for a thrilling performance, and the catchy chorus is sure to get the crowd singing along. With its high-energy rhythm and unforgettable chorus, 'Young Turks' is a standout song in Stewart's live shows.
Baby Jane
This soulful, upbeat ballad truly shines when performed live. Stewart's powerful vocals and emotive delivery bring the song to life and create a magical atmosphere in the concert venue. The memorable melody and catchy chorus always encourage a good sing-along, and the upbeat tempo keeps the energy high.
Forever Young
This classic hit always blows the audience away when performed by Rod Stewart on stage. With its upbeat message and sing-along chorus, the song is a crowd-pleaser and emotional standout during Stewart's live shows. His powerful vocals and heartfelt delivery bring the song to life.
Making the Most of the Concert Experience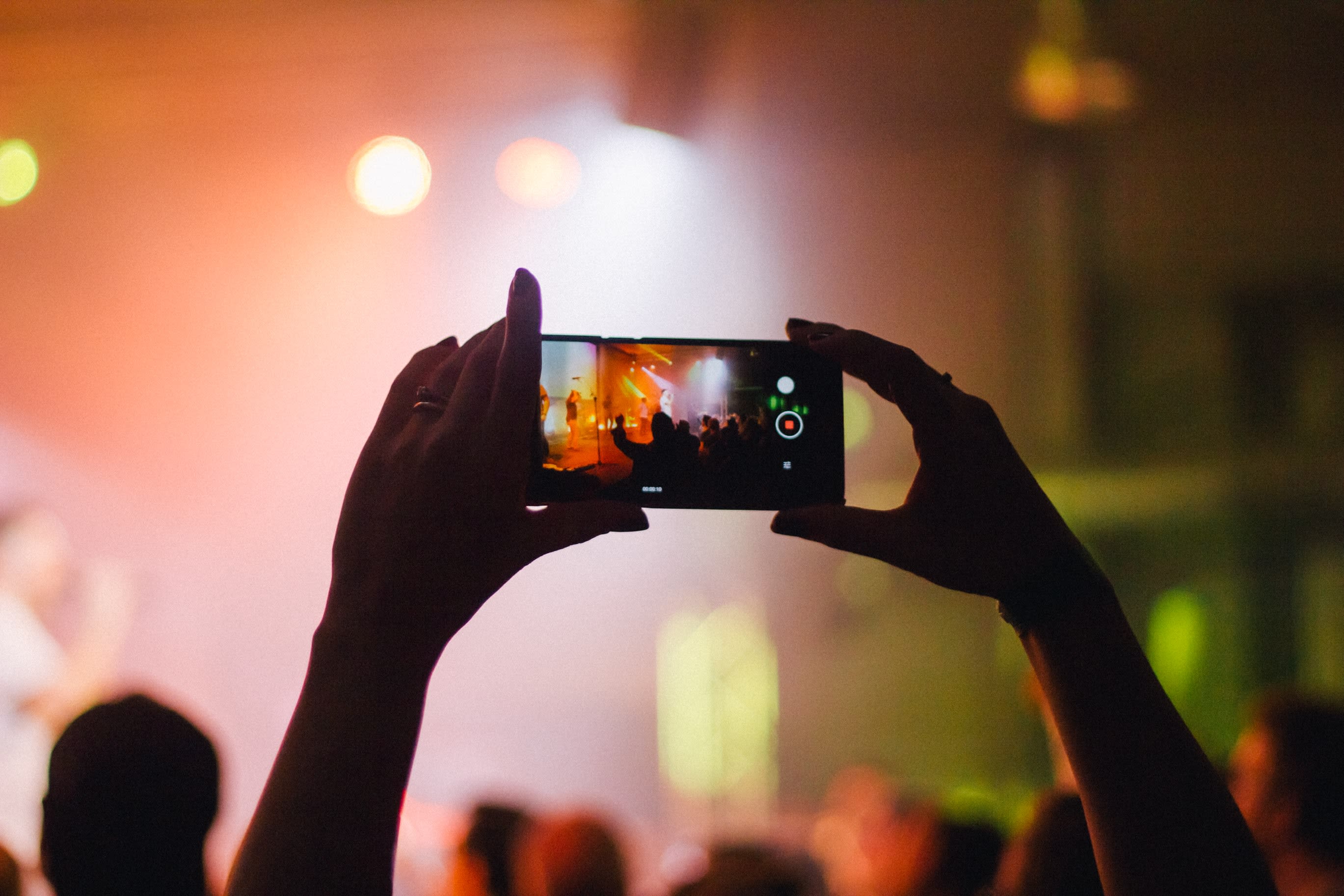 To make the most of your Rod Stewart concert experience, it's important to be prepared and fully engaged in the show. Here are some tips for making the most of your time:
Sing Along: Rod Stewart concerts are a sing-along affair. Don't be afraid to let your voice be heard and sing along to your favourite songs.

Take Pictures: Be sure to take plenty of pictures to capture the memories of the concert. You'll want to look back on them for years to come.

Get Up Close: If possible, try to get as close to the stage as possible to fully immerse yourself in the concert experience.
How to See Rod Stewart's Live Shows & in Style
Now that you're fully prepared to have the ultimate live experience with the legendary London singer, it's time to tell you how you can watch the show from the best seats in the house and with an added level of VIP luxury.
Rod Stewart has now officially announced his 2023 'Global Hits' tour. Demand for tickets will be very high, as his millions of fans flock to see the Hall of Famer live again.
With a VIP hospitality package, you can take your concert experience to fantastic new levels, and benefit from a whole host of luxury inclusions.
Rod Stewart tickets for his 2023 'Global Hits' tour are on sale now. Secure your tickets on our website for a truly unforgettable night of music.
For more information about Rod Stewart's 2023 tour, check out our blog.
Buy Rod Stewart tickets