Find out about the original members of UB40 and their contributions to the band. Discover their past and what they brought to the band to add to their legacy.
Last Updated: 27/06/23 at 11:51
When UB40 first started performing together as their most well-known line-up there were eight members. However, there has since been a split within the group, with three original members having departed.
Despite this, we will be focusing on the full original line-up of the band that brought them into the spotlight and made them mainstream stars in the music industry.
Find out about the original line-up of UB40, including who the band members are, their backgrounds, roles within the band, and contributions to UB40.
Introducing UB40
UB40 are a reggae-pop band formed in Birmingham, England in 1978. After over four decades, they have experienced a monumental amount of domestic and international success, with over 70 million records sold worldwide.
Although technically there was one reshuffle after their first official gig, the original line-up is considered to be the one after that gig, and consisted of eight members:
Ali Campbell - Lead vocalist & guitar
Robin Campbell - Vocals & guitar
Brian Travers - Saxophone
Mickey Virtue - Keyboard
Earl Falconer - Vocals & bass guitar
Jimmy Brown - Drums
Norman Hassan - Vocals, trombone & percussion
Astro - Vocals, toasting, trumpet & percussion
Together, this group of diverse and multicultural musicians created a group that brought reggae music into the mainstream in the UK.
Every one of the band members had a love for reggae, with the Campbell brothers having grown up in a very diverse area of Birmingham and being exposed to the music from an early age.
Their lyrics were not just generic rhymes, either. Some of their biggest hits contain true meanings, speaking on a range of topics such as; love and relationships, political activism, working-class struggles, cultural identity, and life experiences.
This led to fans from all walks of life getting hooked to their music as it spoke to them while being presented in a calm and soothing tune.
UB40's unique sound and captivating live performances also helped their stock rise. The later incorporation of ska, rock and pop sounds to their reggae roots made them even more appealing to a larger audience.
As their music evolved, so did their live shows. The energy was there from gig number one, but as they performed at ever-increasingly larger venues, they started adding elaborate lighting and sound systems to their sets.
Even to this day, UB40 concerts are a spectacle to behold, one that any fan should look to bear witness to at least once in their life.
Key members of UB40
While every member of the band is of course essential to their success, some members were the big personalities within UB40 and put themselves in the spotlight to be the face(s) of the band.
Ali Campbell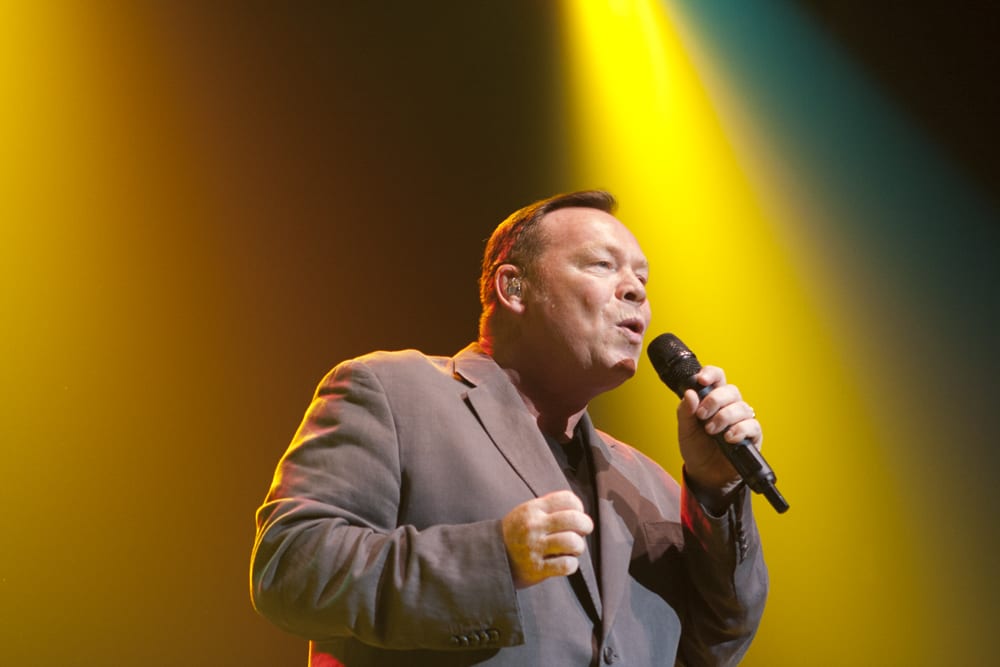 Ali Campbell is the most recognisable member of UB40, as he was the lead vocalist, guitarist, and essentially the face of the group.
Brother to Duncan and Robin, Ali was one of the founders of UB40 after starting the group with drummer Jimmy Brown and bassist Earl Falconer. He later convinced his brother Robin to join despite his initial reluctance.
He performed as the lead vocalist of the group throughout their success, but in 2008 he quit the band, stating to be 'unhappy with the business practices and business managers of UB40'.
Ali has gone on to have a fairly successful solo career, and in August 2014, he joined fellow departees Mickey Virtue and Astro in creating a new UB40, originally named 'UB40 featuring Ali, Astro and Mickey'.
This version of UB40 is still performing to this day, even after the sudden passing of Astro in 2021.
Astro
Astro, real name Terence Wilson, had multiple parts to play within UB40; he was a vocalist, was on the trumpet and percussion, and lent his hand to some toasting to add a genuine Jamaican authenticity to their music.
"Toasting" is a Jamaican forerunner to rapping, and after Astro trialed it on the band's version of 'Red Red Wine' and proved to be a hit, it became an integral part of the group's sound.
Astro brought a more militant edge to the band, with lyrics often focused on social injustice and racism, things that he had experienced himself throughout his life.
He quit the band in 2013 after they decided to record a set of country songs, something which he was not interested in doing. He eventually joined Ali Campbell and Mickey Virtue in 2014 to form the rival UB40 group.
Unfortunately, Astro passed away on 6th November 2021 at the age of 64 after a short illness.
Robin Campbell
Robin Campbell was convinced by his brother Ali to join the group shortly after it was starting to come together, despite Robin pushing back on the idea.
Robin's contributions to the band include writing their first single 'King/ Food for Thought', with the track reaching number four in the UK singles chart and the main single from their first album 'Signing Off'.
Since Ali left the group, the relationship between the brothers has been non-existent. Robin was the one speaking out against Ali using the UB40 name when he wasn't allowed and pursued legal action.
Current members of UB40
UB40 are now a divided band, with Ali Campbell continuing to perform under the moniker 'UB40 featuring Ali Campbell'. Mickey Virtue left this version of UB40 as well in 2018.
The original UB40 are still together, with four of the original members remaining, and a new lead vocalist in the form of Matt Doyle, an accomplished reggae singer from fellow Birmingham reggae band, Kioko. Doyle took over from Duncan Campbell after he left the band.
Duncan Campbell, the third Campbell brother who took over from Ali in 2008, retired in 2021 citing health reasons.
Robin Campbell, Earl Falconer, Jimmy Brown, and Norman Hassan still remain with the band and continue to play together to this day.
---
How to see UB40 and UB40 featuring Ali Campbell live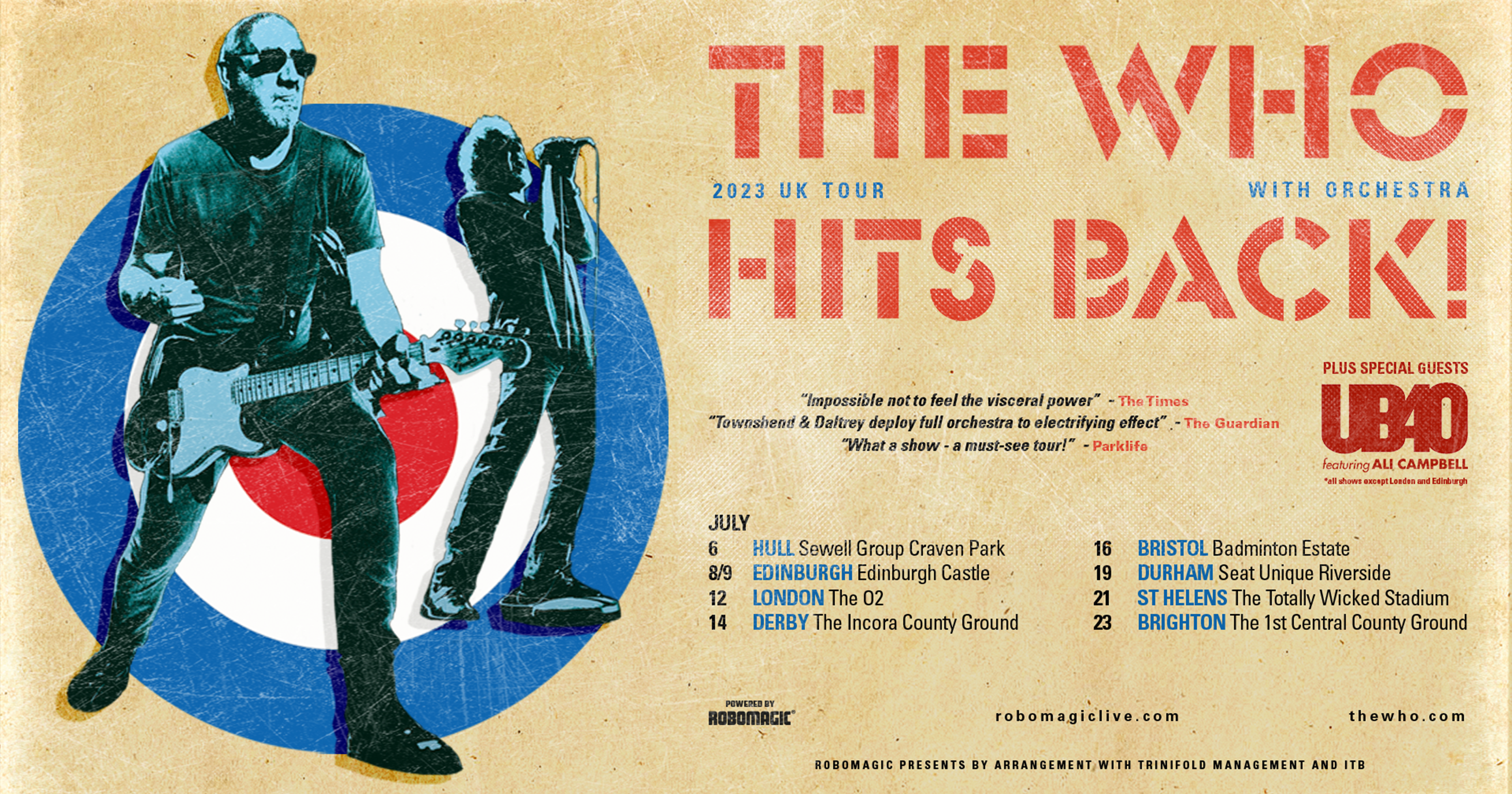 Both groups are still performing to audiences around the world to this day. The original UB40 last went on tour in 2022, travelling across the UK, Europe and North America with their 'Bigga Baggariddim Tour'.
They have a number of shows projected for 2023, with one at the Vive Latino Festival in Foro Sol, Mexico City, Mexico.
As for UB40 featuring Ali Campbell, the offshoot group will be performing with The Who later this year as the legendary rock and mod icons head on their 'The Who Hits Back!' tour in the summer of 2023.
UB40 have also confirmed that they will be heading out on tour in 2024. You can secure your spot at their Birmingham and Leeds concert dates by booking VIP ticket now.
Seat Unique offers fans premium tickets and hospitality to a large number of live events, providing you with the very best experience for the event you are attending.
Buy The Who plus UB40 ft Ali Campbell VIP tickets
Buy UB40 VIP tickets