If you're searching for the perfect present for the McLaren fan in your life, let us help you pick one out by providing some brilliant options for McLaren F1 gifts.
McLaren is one of Formula 1's most legendary teams, having won multiple Drivers' and Constructors' Championships and had several of the sport's greatest drivers in their cars.
As such, they have built a large and loyal fanbase. And now with Lando Norris being one of the most beloved drivers by the fans, there are many people who want to show their support for the team from Woking.
With that being said, if you are looking for present ideas for a certain McLaren fan in your life but you're not quite sure what to get them, then let us help you by listing some brilliant McLaren F1 gifts for any fan and for any occasion.
McLaren F1 Grand Prix Experience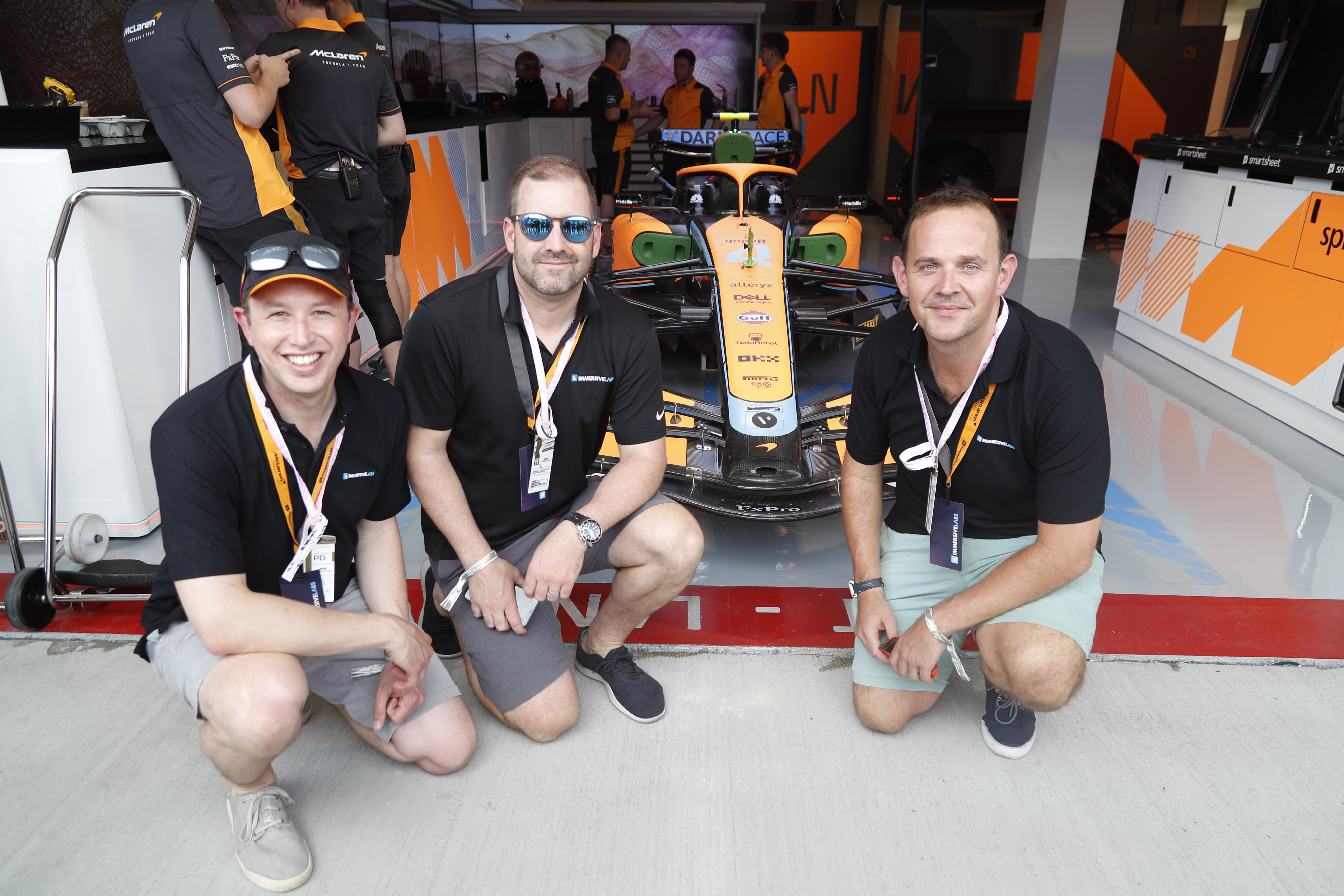 If you're looking for the ultimate McLaren F1 gift, then nothing can compare to the McLaren F1 Grand Prix Experience.
The McLaren F1 Grand Prix Experience package is one of the best hospitality packages you can get at an F1 Grand Prix for a McLaren fan.
Available at every Grand Prix this season, you can feel as though you are part of the team for all three days of the race weekend you have chosen.
You will be given a ticket with admission to the circuit and to the McLaren Private Suite, which is located above the team pit and provides a view of the start/ finish straight.
Within the suite, you will get a daily driver appearance, with potentially both Lando Norris and Oscar Piastri coming by to greet you.
There will be a live camera link between the McLaren garage and the suite, providing regular updates direct from the team, as well as general team updates throughout the day from McLaren personnel.
There will be a flying buffet service throughout the day and a complimentary bar serving beers, wines, champagne, spirits, cocktails, soft drinks, and hot drinks.
You will also be given access to the Pit Lane Walk before the race, as well as access to another one of the exclusive lounges.
At the end of it all, you will be given an exclusive McLaren with goodies to take home to commemorate your experience.
These benefits are universal across each Grand Prix, however, the prices change for each one. For the ultimate McLaren F1 gift and best Grand Prix experience, this is the choice for you.
To purchase a package, simply head to Seat Unique, choose the race you want to attend/ the fan you are buying for would want to attend, go to the McLaren F1 Experience package, and make an enquiry with us so we can contact you about securing your package.
Explore Formula 1 Hospitality
Team Merchandise
Team merchandise is always a safe shout when looking for gifts. McLaren is a very standout team, with their recognisable papaya orange colourway identifiable from a mile away by any other F1 fans.
Every team has a range of merch available, be it clothing or accessories, that is updated regularly with new lines released at certain Grands Prix.
Official team wear makes a fantastic gift due to it being the exact same range of clothing that the drivers and all team members will wear.
You can also shop driver-specific, so if the fan you're buying for prefers Oscar Piastri over Lando Norris or vice versa, you can get some merch tailored with the driver of preference printed on it, again similar to what the driver himself would wear.
McLaren F1 Models, Posters and Lego
Closely associated with team merch is McLaren memorabilia so to say. This includes things like model cars, posters, and even McLaren-themed Lego sets.
Posters are always a nice choice, as there are a lot of fantastic imagery or paintings out there. You could go to the McLaren store again where there are a range of posters. Or you can get something more unique, possibly made by another fan, off of sites like Etsy.
Model cars are nice collectables, with some models being extra special and rare and could be worth more someday. These models could range in size and value, and it really depends on if the fan you're buying for is the sort to keep collectables.
And while Lego is often seen as something for kids, the complexity of some bigger builds provides a great challenge for all ages.
These Lego sets can range from something small and simple like easy-to-put-together speed champion cars, to the more complex Lego technic, where you can build a model version of the 2022 car that features moving engine parts.
---
Now you have an idea of some great McLaren F1 gifts, including the very best money can buy in a very special Grand Prix experience.
If you're simply interested in attending a Grand Prix without it necessarily being with the McLaren team, be sure to check out what packages are available at each race to find something that better suits what you're looking for.
Explore Formula 1 Hospitality