Last updated: 06/02/23 at 10:15
Last season ended with the Rhinos narrowly missing out on glory in the Super League Grand Final. This season they will be hoping to go one step further and lift the trophy at the end of the year.
The Super League 2023 season is right around the corner, and one on the legaues' most accomplished teams will be looking to end St Helens' reign at the top.
Leeds Rhinos will be hoping for another Grand Final appearance at the end of the 2023 campaign, only this time with the result going their way.
Of course, that all rides on how they perform in the regular season. The fixture list has now been revealed and the Rhinos can start preparing for the season ahead.
Find out who Leeds will be playing each round and where, and the key players for Leeds Rhinos that could help them find success.
We'll also have the details on how you can secure Leeds Rhinos hospitality packages and premium tickets to their home games this season.
Buy Leeds Rhinos hospitality & premium tickets
Leeds Rhinos 2023 Fixtures
The Betfred Super League fixture list was released on 3rd November 2022.
Some dates and fixtures had already been revealed prior to the full schedule, such as the regular season start and end dates, playoff dates and Grand Final.
Rivals Round and Magic Weekend are two of the most important rounds during the season, and the fixtures for both were confirmed ahead of the full schedule.
Regular Season
The opening round of the Betfred Super League 2023 season will be on Thursday 16th - Sunday 19th of February.
The final round (round 27) will be on Thursday 21st - Sunday 24th of September. This will conclude the regular season, with the playoffs beginning the following week.
Each team will play 13 home games and 13 away games, and with the Magic Weekend, the total number of games played for every team will be 27.
Leeds Rhinos' fixtures list looks as such:
Round 1: Thursday 16th February, Warrington Wolves vs Leeds Rhinos, Halliwell Jones Stadium
Round 2: Friday 24th February, Leeds Rhinos vs Hull FC, Headingley Stadium
Round 3: Friday 3rd March, St. Helens vs Leeds Rhinos, Totally Wicked Stadium
Round 4: Friday 10th March, Leeds Rhinos vs Wakefield Trinity, Headingley Stadium
Round 5: Thursday 16th March, Castleford Tigers vs Leeds Rhinos, Mend-a-Hose Jungle
Round 6: Saturday 25h March, Leeds Rhinos vs Catalans Dragons, Headingley Stadium
Round 7: Friday 31st March, Hull KR vs Leeds Rhinos, Sewell Group Craven Park
Rivals Round
Next season's Rivals Round will take place on Easter Weekend, which will be Thursday 6th - Sunday 9th April, which could possibly be round seven or eight.
Every team has their traditional rival, so these matchups are already confirmed. Leeds' primary rivals are Huddersfield Giants, so that is who they will face.
Leeds Rhinos vs Huddersfield Giants will be on Sunday 9th April at Headingley Stadium.
Round 9: Friday 14th April, Leeds Rhinos vs Hull FC, Headingley Stadium
Round 10: Friday 21st April, Leigh Leopards vs Leeds Rhinos, Leigh Sports Village
Round 11: Friday 5th May, Leeds Rhinos vs Salford Red Devils, Headingley Stadium
Round 12: Friday 12th May, Wigan Warriors vs Leeds Rhinos, DW Stadium
Round 13: Friday 26th May, Leeds Rhinos vs St. Helens, Headingley Stadium
Magic Weekend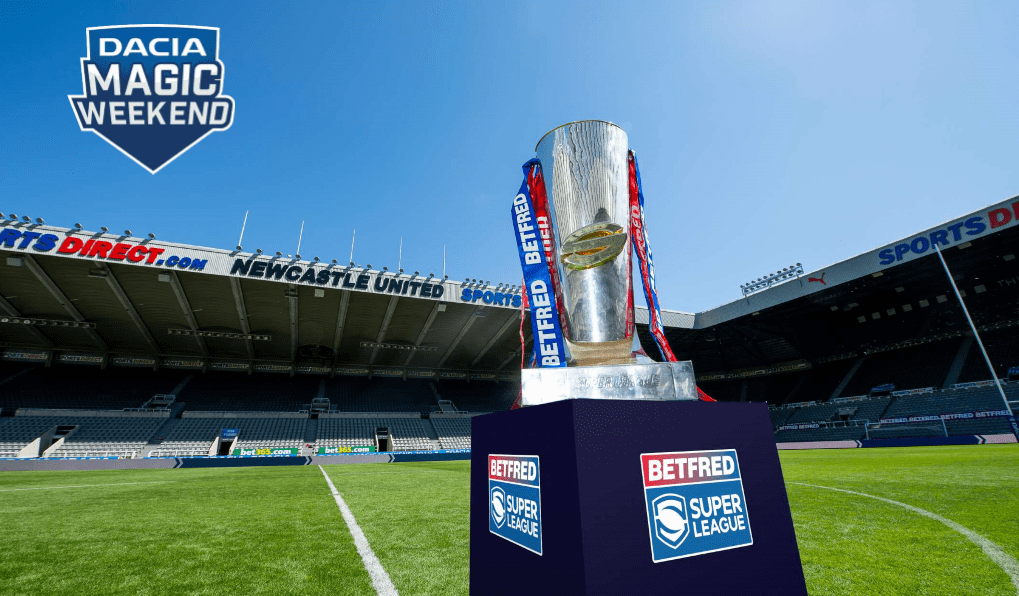 Taking place at Newcastle United FC's St James Park, Magic Weekend is the league's way of promoting rugby league - essentially it is their ode to the sport. All teams are on show at the same venue over the two days of the weekend.
Magic Weekend will take place on Saturday 3rd & Sunday 4th June, and the six games have already been confirmed.
Leeds Rhinos vs Castleford Tigers will conclude the first day of action, with the game on Saturday 3rd June at 6pm.
Round 15: Sunday 11th June, Wakefield Trinity vs Leeds Rhinos, Be Well Support Stadium
Round 16: Friday 23rd June, Leeds Rhinos vs Huddersfield Giants, Headingley Stadium
Round 17: Friday 30th June, Warrington Wolves vs Leeds Rhinos, Halliwell Jones Stadium
Round 18: Sunday 9th July, Salford Red Devils vs Leeds Rhinos, AJ Bell Stadium
Round 19: Friday 14th July, Leeds Rhinos vs Hull KR, Headingley Stadium
Round 20: Friday 28th July, St. Helens vs Leeds Rhinos, Totally Wicked Stadium
Round 21: Sunday 6th August, Leeds Rhinos vs Leigh Leopards, Headingley Stadium
Round 22: Sunday 20th August, Leeds Rhinos vs Warrington Wolves, Headingley Stadium
Round 23: Friday 25th August, Huddersfield Giants vs Leeds Rhinos, John Smith's Stadium
Round 24: Saturday 2nd September, Hull FC vs Leeds Rhinos, MKM Stadium
Round 25: Friday 8th September, Leeds Rhinos vs Wigan Warriors, Headingley Stadium
Round 26: Saturday 16th September, Catalans Dragons vs Leeds Rhinos, Stade Gilbert Brutus
Round 27: Friday 22nd September, Leeds Rhinos vs Castleford Tigers, Headingley Stadium
Playoffs - Eliminators, Semi-finals & Grand Final
As previously mentioned, the regular season will conclude on Sunday 24th September, with the playoffs starting the next weekend.
The first round of the playoffs is the Eliminators, which sees the teams who finished 3rd-6th go against each other to see who goes through to the Semi-finals (3rd place plays 6th place, 4th place plays 5th place, and the winners go through).
These matches will be played on Friday 29th and Saturday 30th of September.
The Semi-finals are then next. For this round, the teams who finished 1st and second will meet the winners of the Eliminators. This round will be played on Friday 6th and Saturday 7th of October.
And then comes the Grand Final, the last match of the season that determines the Super League 2023 season champion.
The Grand Final will be played on Saturday 14th of October.
Leeds Rhinos Key Players
Mikolaj Oledzki is the young star at the club. At 24 years of age, he has already established himself as one of the finest players in his position in the league, and the Polish prop will be returning to add to his first Super League Dream Team appereance from last campaign.
There are some new faces in the team, with James McDonnell being a notable signing.
The young second-row/centre came from Wigan Warriors and was highly sought by many teams, with the Englishman choosing to move to the Rhinos mainly because of head coach Rohan Smith.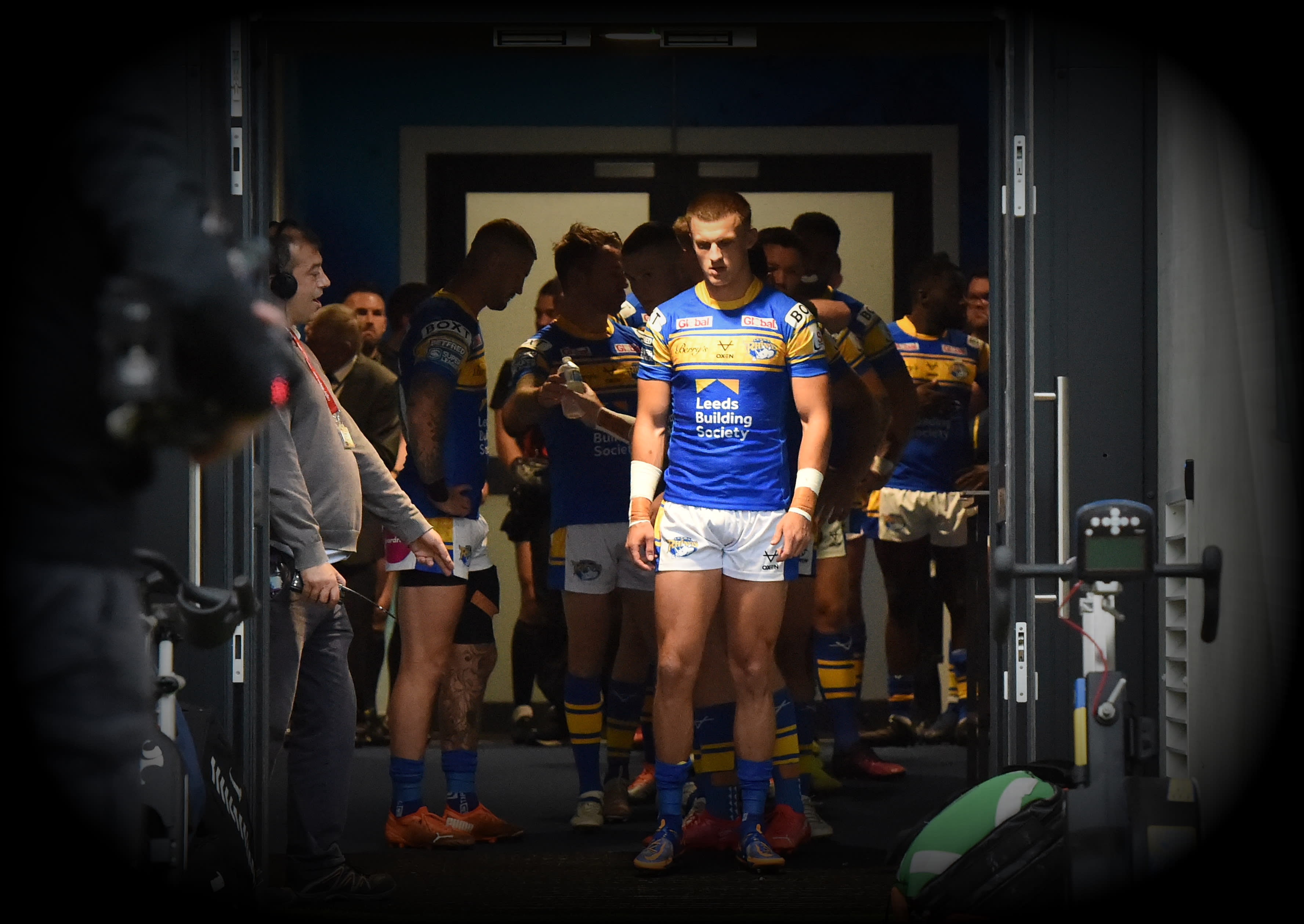 McDonnell's stock was quite high after he impressed with a spectacular try for the Warriors in the 2020 season against the Catalans.
Leeds also signed another impressive promising prop by the name of Justin Sangare.
Sangare previously played for Toulouse Olympique in France, having risen through their academy ranks.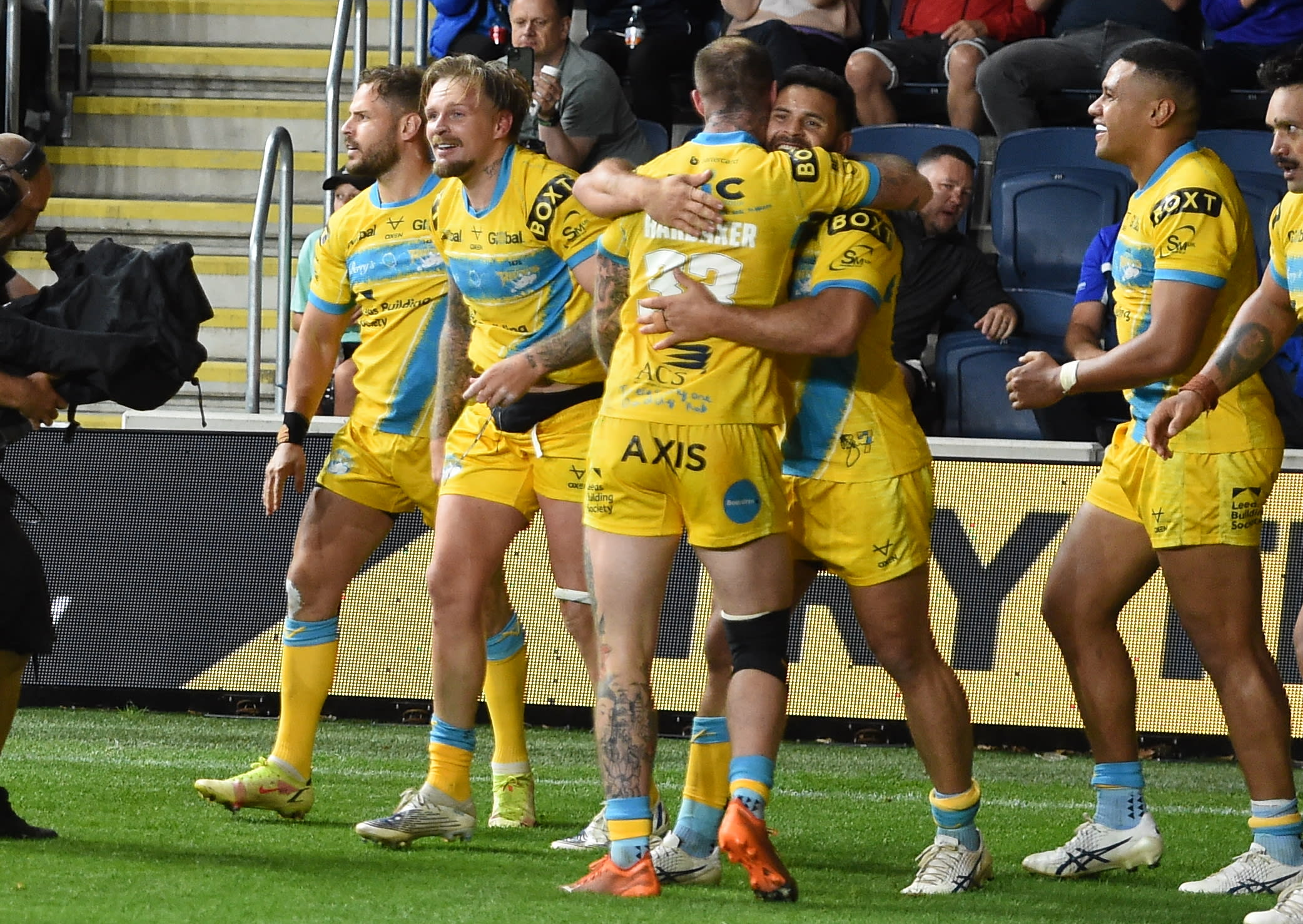 Hailing from Mali but representing the French national side, there is the expectation that Sangare could grow into a fine player.
Hometown hero James Bentley returns and will be looking to spur the team on similar to how he did in the semi-finals last season.
Leeds Rhinos Hospitality Packages & Premium Tickets
Seat Unique is the proud official hospitality and premium ticket sales platform for Leeds Rhinos.
With premium tickets and hospitality at Headingley Stadium events for the Rugby League, you can watch the Rhinos in action from the best seats in the house.
Enjoy Leeds Rhinos hospitality in the following facilities:
Rhinos Restaurant
Executive Suite
Lewis Jones Suite
Century Box packages
Whether you are looking to enjoy your day with friends and family, or you're looking for Leeds Rhinos corporate hospitality, we have something that is guaranteed to make your experience one to remember!
With the full Super League 2023 schedule now released, tickets for Leeds Rhinos' home fixtures are now available to purchase. Don't delay, get your premium tickets and hospitality packages now!
Buy Leeds Rhinos hospitality & premium tickets
Tickets and packages for the Magic Weekend and the Grand Final will be made available soon.
Check out everything we have available for Rugby League. Or, if you're more of a Rugby Union fan, check out what we have on offer for that.