The home of Gloucestershire Cricket will be renamed Seat Unique Stadium in historic Naming Rights deal.
We are thrilled to announce that Seat Unique has been named as Gloucestershire Cricket's new Ground Naming Rights Partner, on a four-year-deal.
Gloucestershire's home venue, the Bristol County Ground, will be renamed as the Seat Unique Stadium with immediate effect.
We first partnered with The Shire in early 2021, when Seat Unique became the Club's Official Hospitality & Premium Ticketing Partner.
Throughout the partnership, we have worked with Gloucestershire Cricket to improve the customer experience of purchasing premium experiences at Bristol County Ground by digitally transforming their online hospitality booking system.  
After a successful first year of working together, we agreed the significant Ground Naming Rights partnership with Gloucestershire Cricket ahead of the upcoming 2022 domestic cricket season.
The inception of the Seat Unique Stadium marks yet another significant moment in a New Era for the Club, building on the appointments of Dale Benkenstein as Head Coach, Steve Snell as Performance Director and the signing of quality overseas players such as Marcus Harris, Naseem Shah and Zafar Gohar during the off-season.
Joe Kaniecki, Head of Partnerships at Gloucestershire Cricket, said: "This is a significant moment in the Club's history and we are absolutely delighted to be strengthening our relationship with Seat Unique for the next four years."
"We're passionate about not only ensuring the Seat Unique Stadium continues to grow as a domestic and international cricket arena, but also as a live entertainment venue to the benefit of our local communities. As a premium ticketing marketplace, Seat Unique will allow us to take the home of Gloucestershire Cricket to the next level in terms of spectator experience and offering."
"Everyone at the Club is excited about the future, in what is a New Era for the Gloucerstershire, as we continue to move forward both on and off the field."
Following the agreement of the partnership, Gloucestershire's home venue has recently had a rebrand. Its new name, the Seat Unique Stadium, is now embellished across the front of the Bristol Pavilion and can be seen from numerous locations and at entrances.
Over the next four years, the Seat Unique Stadium will host a variety of exciting live events, including seven Vitality Blast T20 matches for Gloucestershire in 2022, England Cricket fixtures and major concerts.
Buy Vitality Blast T20 hospitality
Seat Unique will continue to exclusively power online premium ticket and hospitality sales for all events taking place at The Shire's home stadium, via our safe and secure platform.
CEO and Founder of Seat Unique, Robin Sherry, said: CEO and Founder of Seat Unique, Robin Sherry, said: "It is a huge honour to have elevated our partnership with Gloucestershire Cricket with this four-year commitment to stadium naming rights. This will ensure that we continue to strengthen our relationship between the Club and the local community."
"Likewise, this is a hugely significant milestone for Seat Unique. It is a privilege to have this exciting opportunity to build a longstanding and valuable affinity with The Shire's loyal fans. We look forward to working with the wonderful team at Gloucestershire Cricket, to ensure fans have the best possible in-stadium experience at the Seat Unique Stadium."  
Extending our support of the Club with Ground Naming Rights will help to elevate the venue as a host of concerts and other live events.
The agreement also includes the introduction of brand new matchday activations, in which supporters will have the chance to win premium tickets to a variety of live entertainment and sporting events taking place at the Seat unique Stadium.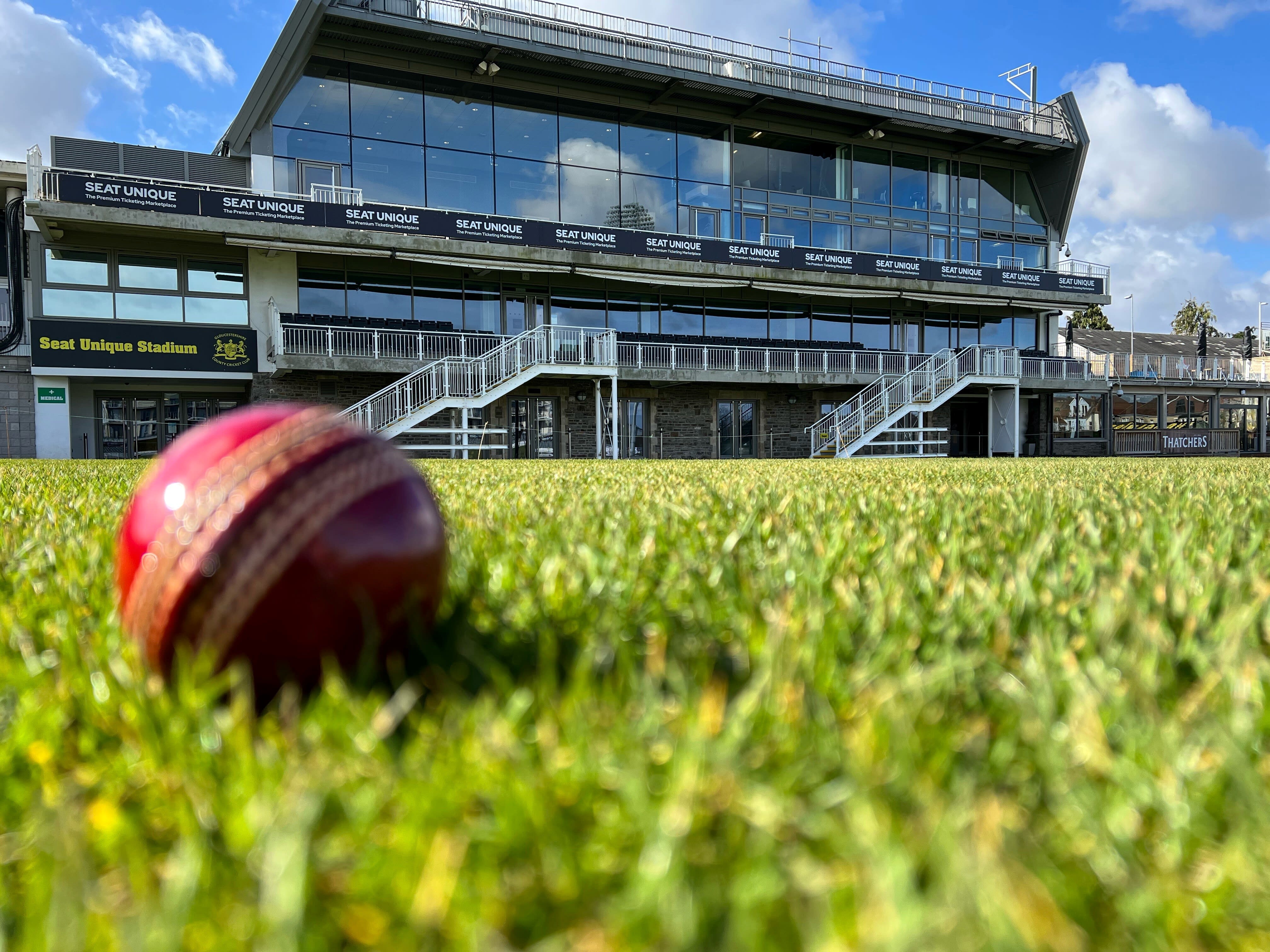 Neil Priscott, Commercial and Marketing Director at Gloucestershire Cricket, said: "What a day to be a supporter of Gloucestershire; the partnership with Seat Unique shows how far the Club has come in recent years as we look to challenge the heavyweights of domestic English cricket."
"We've struck up a really good relationship with the excellent team at Seat Unique and we enjoy working with them. We're grateful for their support and the confidence they have placed in us to build a special partnership over the coming years. We all can't wait to welcome fans to the Seat Unique Stadium next month for the much-anticipated start of the new season."
Premium tickets and hospitality packages for Gloucestershire Cricket's Vitality Blast T20, County Championship and Royal London Cup fixtures are now available to purchase through Seat Unique.