We tell you everything we know about Eurovision 2023 so far including dates, venue and host city, plus what you can expect from the competition next year.
Last Updated: 21/03/2023 at 13:05
After an incredible Eurovision 2022, fans are patiently waiting for the return of Europe's biggest song contest.
Keep reading to discover when and where Eurovision 2023 will be held and find out our predictions for the competition.
2021's Winners Måneskin
2021's Eurovision winners and acclaimed Italian rock band Måneskin have recently announced that they will hit the road on their highly anticipated 'RUSH!' World Tour in 2023.
The band's high-energy performances and bold fashion sense have captivated audiences, and their 2023 UK tour is expected to be no different.
The band will be hitting the stage at AO Arena in Manchester on the 19th of December, 2023, for a night of unique music sounds that combine rock, pop, and punk with Italian flair.
Hear them play hits such as 'Zitti e buoni' and 'Beggin' from the best seats in the house with a VIP ticket or hospitality package. Get your official VIP tickets and hospitality packages with Seat Unique today.
You can see Måneskin perform at AO Arena in Manchester from the best seats in the house from just £69 +VAT pp.
Buy Måneskin VIP tickets
Where was Eurovision 2022 held, and who won?
Eurovision 2022 was held in Turin, Italy, following their victory in the 2021 competition.
Out of the forty countries that participated, Ukraine took home the win with the song 'Stefania' performed by the Kalush Orchestra.
The UK achieved second place with Sam Ryder's performance of 'Space Man'. This was the first time the UK had seen a top-five position since 2009 and was a very exciting result for British Eurovision fans.
What date is Eurovision 2023?
The next Eurovision contest will be held on Saturday, 13th May.
Where will the next Eurovision take place?
The UK has been selected as the next host of the Eurovision Song Contest.
While the latest winner, Ukraine, should traditionally host in 2023, Russia's invasion of the country means that this is not possible, and the second-place winners take over hosting.
What UK venue will host Eurovision 2023?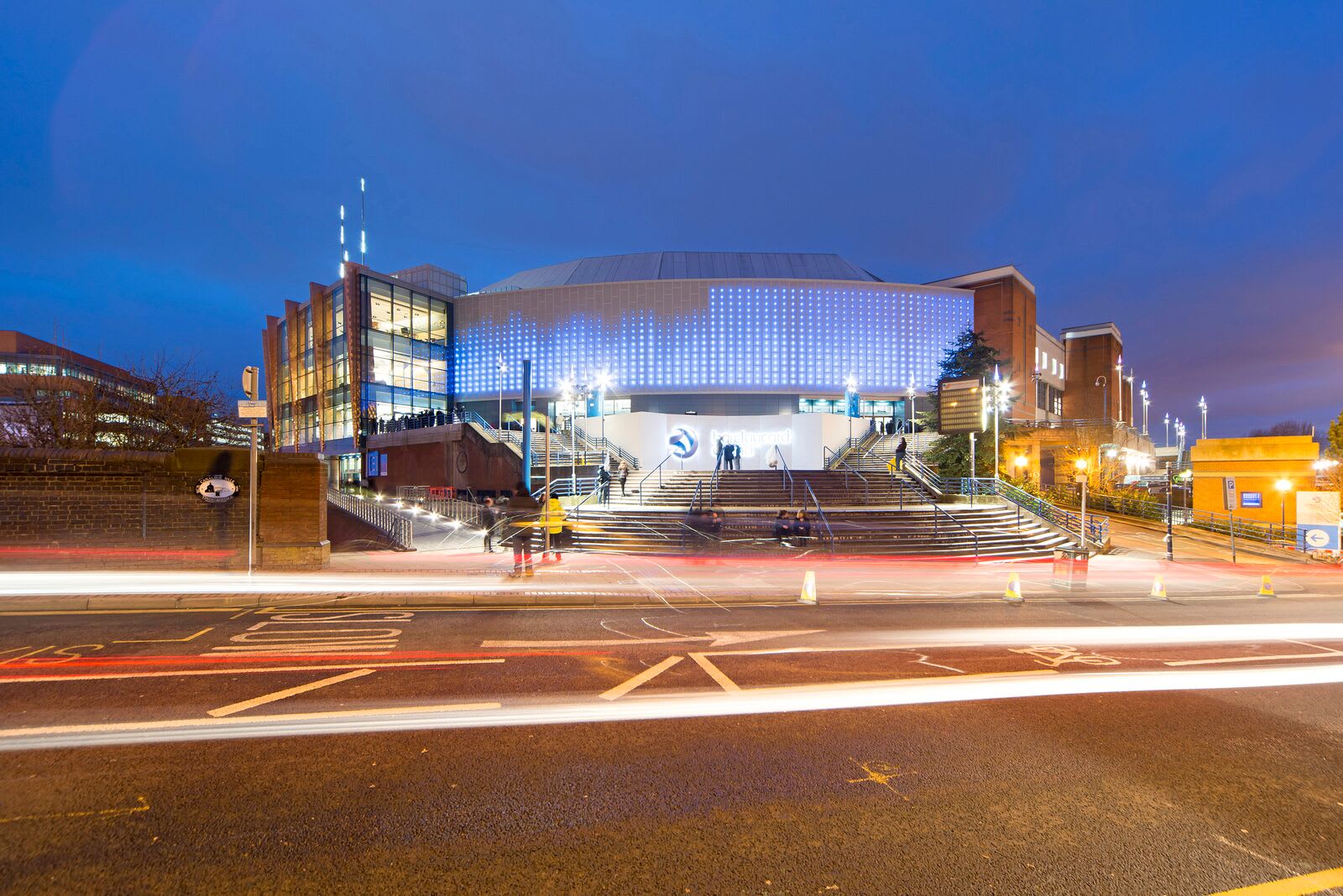 As pushes to take big events outside of London build, five northern venues vied for the chance to host Eurovision and it has now been confirmed that the event will be hosted at Liverpool Arena.
What can we expect from Eurovision 2023?
Eurovision is always a spectacular show and we can expect even more glitz and glamour from 2023 as the UK host for the first time since 1998.
As they got so close to winning in 2022, we can also anticipate that the UK will pull out all the stops to take them to the top of the competition as they perform on home soil.
Ukraine will also play a central role in the organisation and production of the 2023 contest, as they missed out on hosting themselves. So far, they have introduced more transparent voting on the committee and have banned performers from singing in the Russian language.
Are you interested in premium live music experiences? Check out our concert VIP tickets and hospitality packages for 22/23 now!