The UK's biggest arena has many seats to choose from. Find out the best seats at AO Arena in Manchester that you can secure to enjoy the very best views of all the action.
The AO Arena in Manchester is one of the UK's premier arenas, holding a bigger capacity than any other arena in the nation.
With that comes some of the best events being held on the stage. Music artists such as Coldplay and Noel Gallagher, sporting events like WWE Live and Premier League Darts, and comedy nights with funny men such as Peter Kay and Michael McIntyre have all been held at the arena.
Such big events warrant the very best seats; that's why we are here to help you pick out the best AO Arena in Manchester seats so you can watch any event with unbeatable views.
Explore AO Arena in Manchester events
Best AO Arena in Manchester seats
If you want the best experience, you need the best seats. In our opinion, the best seats available to you are provided with premium VIP tickets and hospitality packages.
These packages will not only give you the best views of the event, but will make sure your whole evening is sorted, with benefits that will ensure you are treated as a VIP during the event.
At the AO Arena in Manchester, there are two premium packages available with Seat Unique; Premium Seating with Lounge Access, and Private Box packages.
Both have their strong advantages and give you a different experience. Let us explain what you can get with either one.
Premium Seating with Lounge Access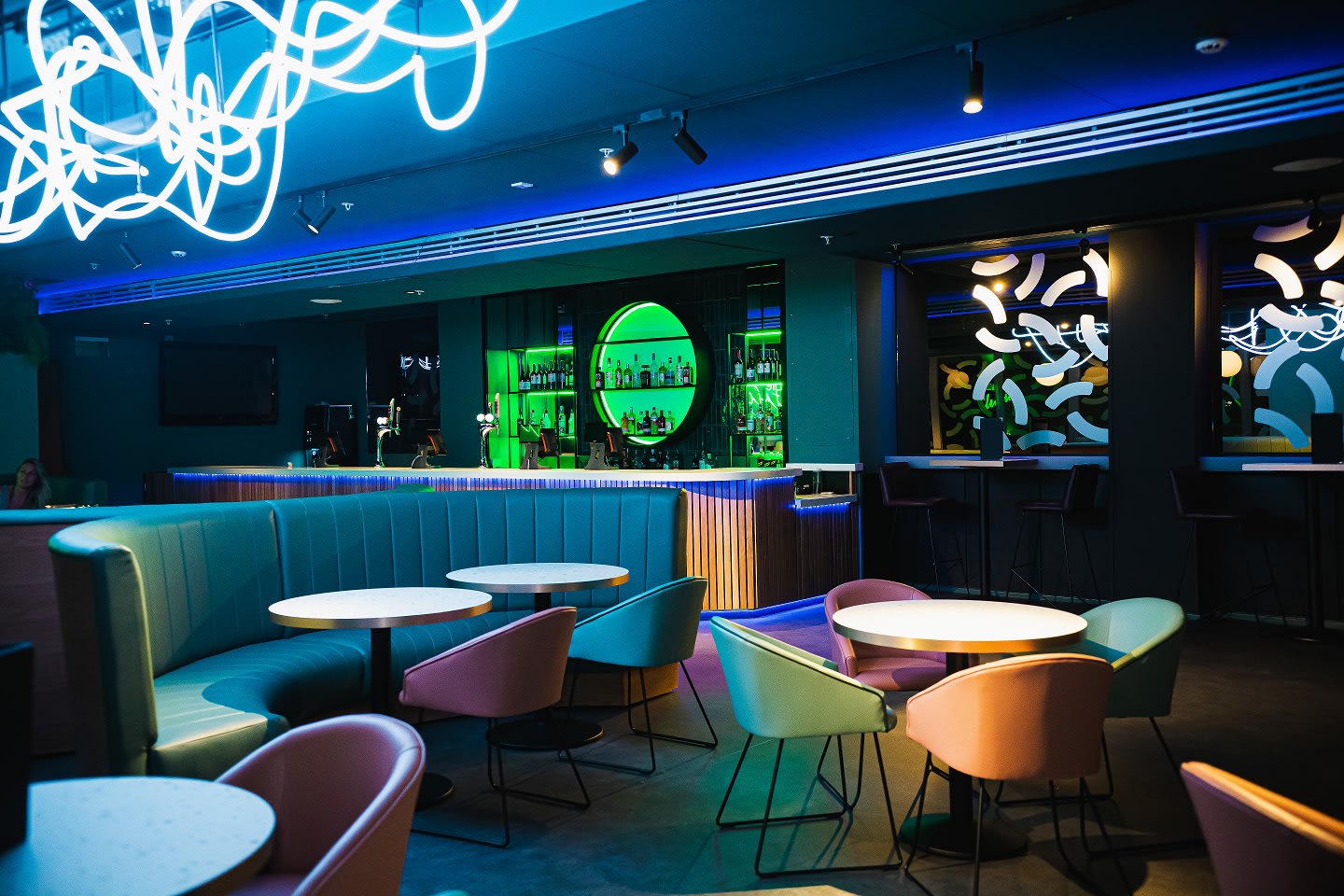 The Premium Seating with Lounge Access package will provide you with a perfect sociable experience, putting you with other guests to mingle with.
You will enter the venue via the dedicated VIP entrance, and then head straight to the VIP lounge where you will spend your time prior to the show starting. Drinks and snack foods will be available to purchase within the lounge via the private bar.
When the event is beginning, you can take to your prime location seat.
These are no standard seats, however. These premium seats are padded for ultimate comfort during the event. They are located in either block 103 or block 114, which is in the middle of the longside on either side of the arena, providing you with the best views of the stage however it is laid out, along with a spectacular view of the entire arena.
Private Box
The Private Box is perfect for you if you are looking to host a larger group; maybe your family, friends or for a work event.
A Private Box will provide you and your guests with your own space to enjoy the event, with the option of a 12 or 16 seater suite available.
Within the box, you may find a private bar featuring your own personal bartender, with drinks payable on the night. If not, you will be able to buy your drinks from the concourse and bring them into the suite.
There will be seating within the suite, with stools by a high table that look out into the arena. As for your seats during the show, they will be located directly outside the box, still within your own personal area, so you can enjoy the show with you and your guests only.
How to get the best AO Arena in Manchester seats & experience
Now you know a bit more about the premium seats available at the AO Arena in Manchester, you can make a more informed decision on how you would like to watch your event.
But, remember that getting your seat isn't always simple! Even with premium seating, if the event is in high-demand, you'll want to act fast to secure your place. That's where Seat Unique can help.
With us, there is no waiting in a queue to only potentially get tickets. You can register your interest in events that take your fancy.
That way, you will be first to know of developments and be in position to secure your premium tickets. No need to keep coming back to the website or waiting on the day of. By simply registering your interest, we will contact you when they are available so you can get them then and there, skipping the queues and securing your premium seats. Simple and easy!
And once you've got your tickets, that is your whole arena experience confirmed. You will gain the benefits listed above (do check out the event listing for official benefit inclusions) so you can relax knowing that is taken care of.
---
Manchester is a fantastic city as well, so it would be in your best interests to do as much as you can while there. Book yourself a top hotel near the arena for convenience and a great night sleep, and take a look at some of the city's best restaurants for a perfect pre-show meal.
Be sure to check out everything we have available for the already announced AO Arena in Manchester events, and register your interest so we can contact you about any other upcoming events.
Explore AO Arena in Manchester events