Get to know all the essential information about soccer in England, and find out how to plan the ultimate matchday experience!
Are you planning a trip to England and hoping to enjoy the country's most-loved sport, football?
Then you are in the right place, as we are here to tell you everything you need to know about soccer - or football - so that you can experience the very best of what England has to offer.
Read on to discover all the key information, from terminology to players, teams and leagues.
Plus, find out how to plan the ultimate trip with our top tips for attending a match, including booking the best seats in the stadium.
What is soccer called in England?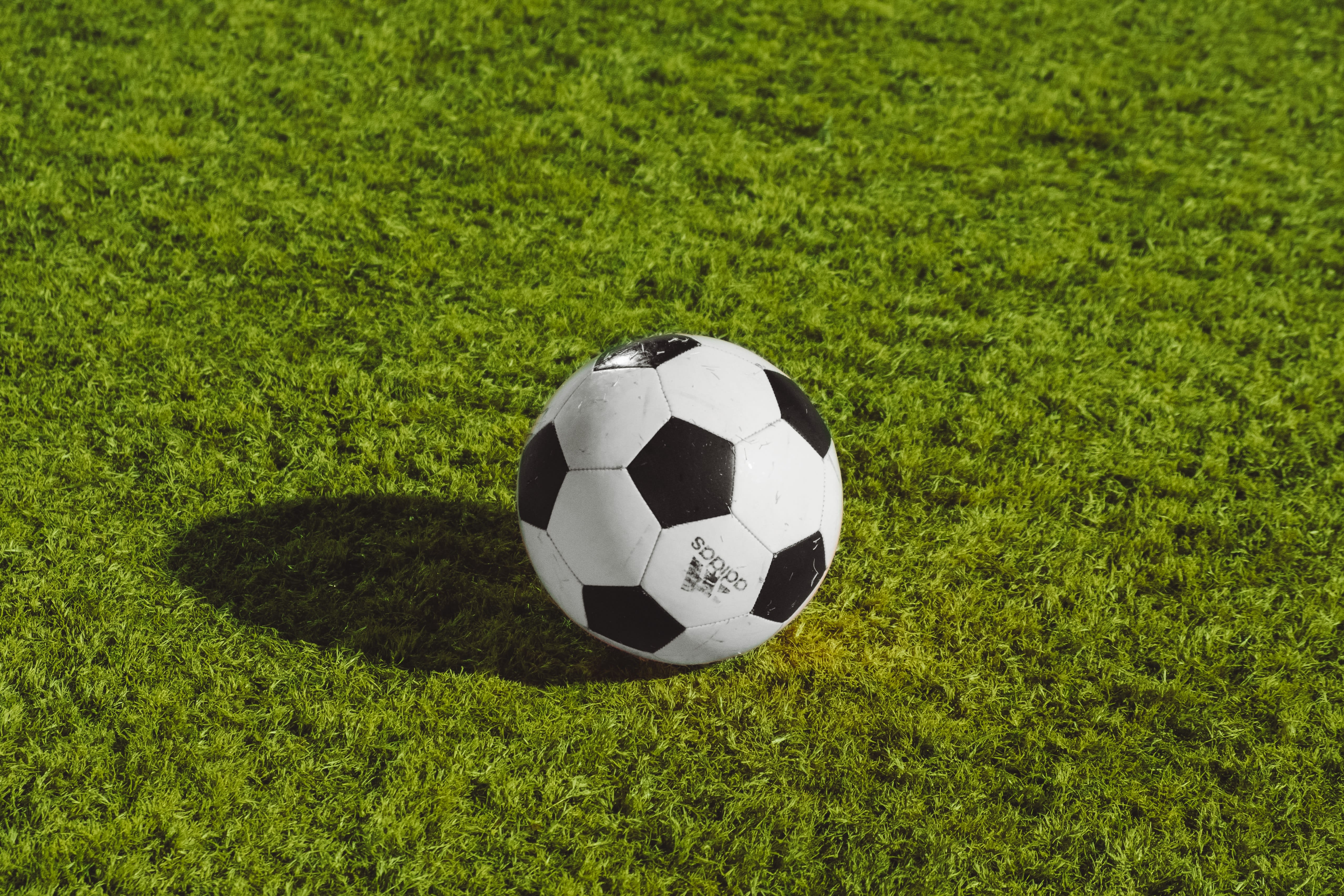 In England, soccer is known as 'football'. The sport is played exactly the same as American soccer, but is just called by a different name!
During this blog, when we refer to 'soccer' this means 'football'.
Football leagues in England
In England, football is made up of many different leagues, which can cause some confusion when you are trying to plan which match you want to attend. So, we are going to keep it simple and break the leagues down for you!
First things first, football in England is split between domestic and international teams and leagues. There is one international team, The England football team, and a ton of domestic teams from different locations in the country. Players for the international team are the best of the best in their respective domestic teams.
Domestic teams are then broken down into leagues based on aspects such as success and talent. The highest domestic league is the Premier League, which is then followed by the Championship, League One, League Two, and the National League.
At the end of each season, teams will be promoted to the league above or relegated to the league below depending on where they finish in the league.
In the Premier League, the three teams at the bottom are relegated to the Championship.
In the Championship and League One, the two teams at the top of the league will be promoted automatically. A third team will also be promoted, and this is decided by a playoff system, with the teams that finished 3rd-6th competing to win promotion.
The Championship sees the bottom three teams relegated at the end of the year, while League One sees the bottom four relegated.
In League Two, the top three teams are automatically promoted, and then the teams that finished 4th-7th compete in the playoffs for the final promotion spot. Only the bottom two teams are relegated.
There are a few more leagues after those listed, but if you are travelling from overseas to enjoy an England soccer match, then you will want to experience the best that the country has to offer.  
Now that you have got a good understanding of the league system, it's time to get to grips with the various competitions!
Football competitions in England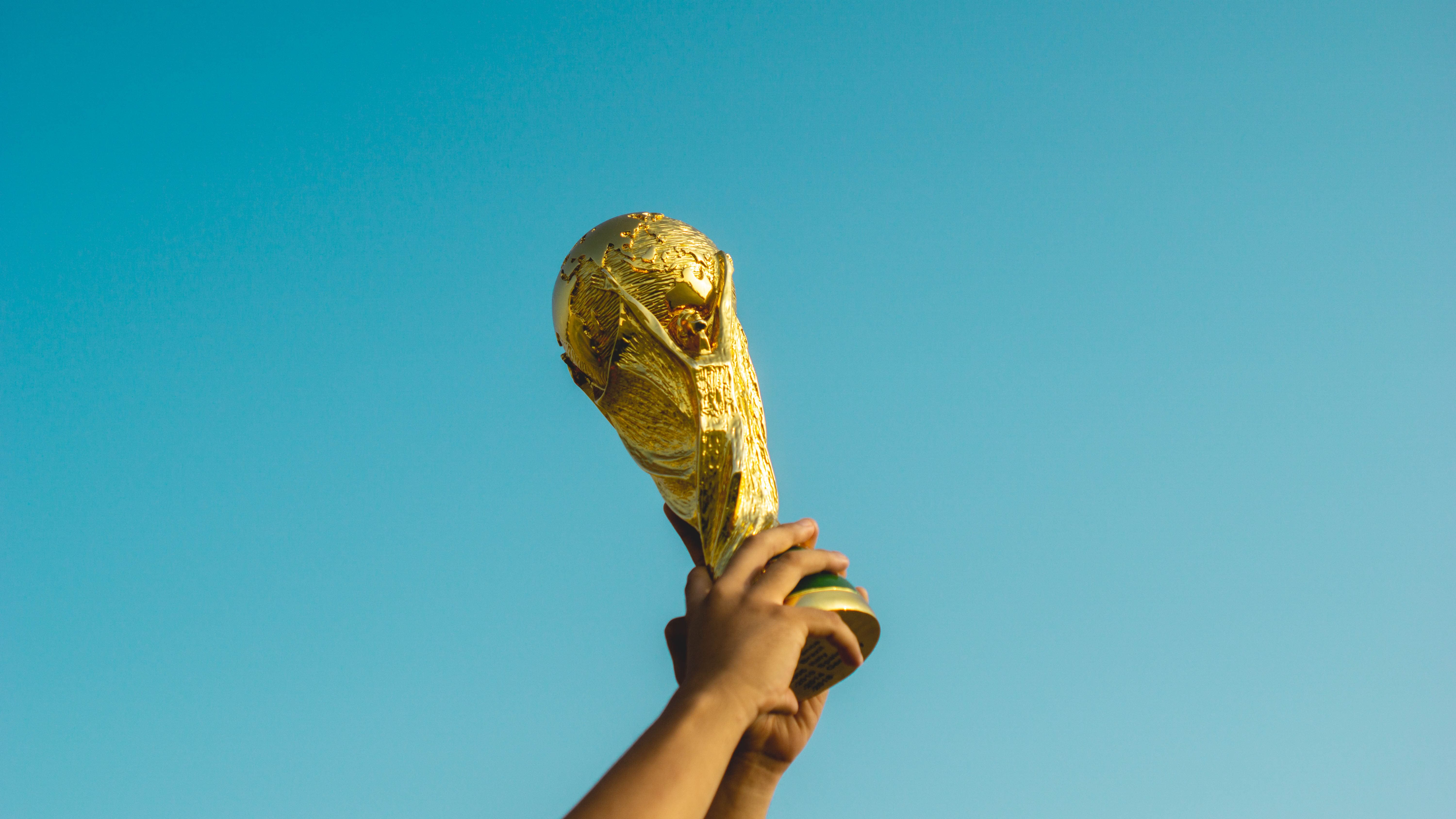 In England, each tournament is called a 'Cup', and the biggest and most important domestic cup of them all is the FA Cup.
Each league is welcome to play in the FA Cup, unlike any other football competition in the country, but it is mostly the Premier League teams that go far in the rounds.
The second most important cup is the League Cup, which sees the Premier League teams and the three League division teams play to win.
To add more to the mix, there are also European competitions. In the interest of not overcomplicating things, we will only tell you about the most prestigious of them, the UEFA Champions League. This competition welcomes the top teams from every European domestic league to compete against each other.
We have now told you all about the domestic competitions, and you may already know about the international competition, the World Cup. This competition takes place every four years and features football or soccer teams from all over the world who compete for the ultimate title of "world champion".
Best Soccer Players in England
It is very difficult to select the greatest football or soccer players in England, as this is largely a matter of opinion with many Brits staying loyal to the players in their favourite domestic team.
However, many football fans in England will agree that a handful of players just are the best, especially if they have been selected to play for the England international squad.
We have listed some of the greatest players in the Premier League right now:
Erling Haaland
Kevin De Bruyne
Mo Salah
Virgil van Dijk
Bukayo Saka
Martin Odegaard
Kieran Trippier
Harry Kane
Bruno Fernandes
Marcus Rashford
Best Soccer Teams in England
By logic, the Premier League teams in England are the best since they are competing in the highest league there is.
The Premier League is made up of twenty teams from across the country, but the current top 10 are:
Arsenal
Manchester City
Manchester United
Tottenham Hotspur
Newcastle United
Liverpool
Brighton
Brentford
Fulham
Chelsea
Each year, the teams fluctuate in success especially when players are signed to a new club and take their talent with them.
However, if you are hoping to see a great display of football skill during your visit to England, then we recommend seeing the England international team or one of the teams above play.
How to plan your trip to watch a soccer game in England
Timing
Unless you are planning your trip to England directly around attending a football match, it is likely that you will have to fit your matchday in and around other vacation plans.
Luckily, football runs pretty much all year round in England. However, the most popular period is between August and May, as it includes many international competitions.
If you are hoping to attend a match during your visit, we recommend exploring which competitions are on at the time, and then selecting which team you would like to see based on your location and preferences.
Location - Soccer stadiums in England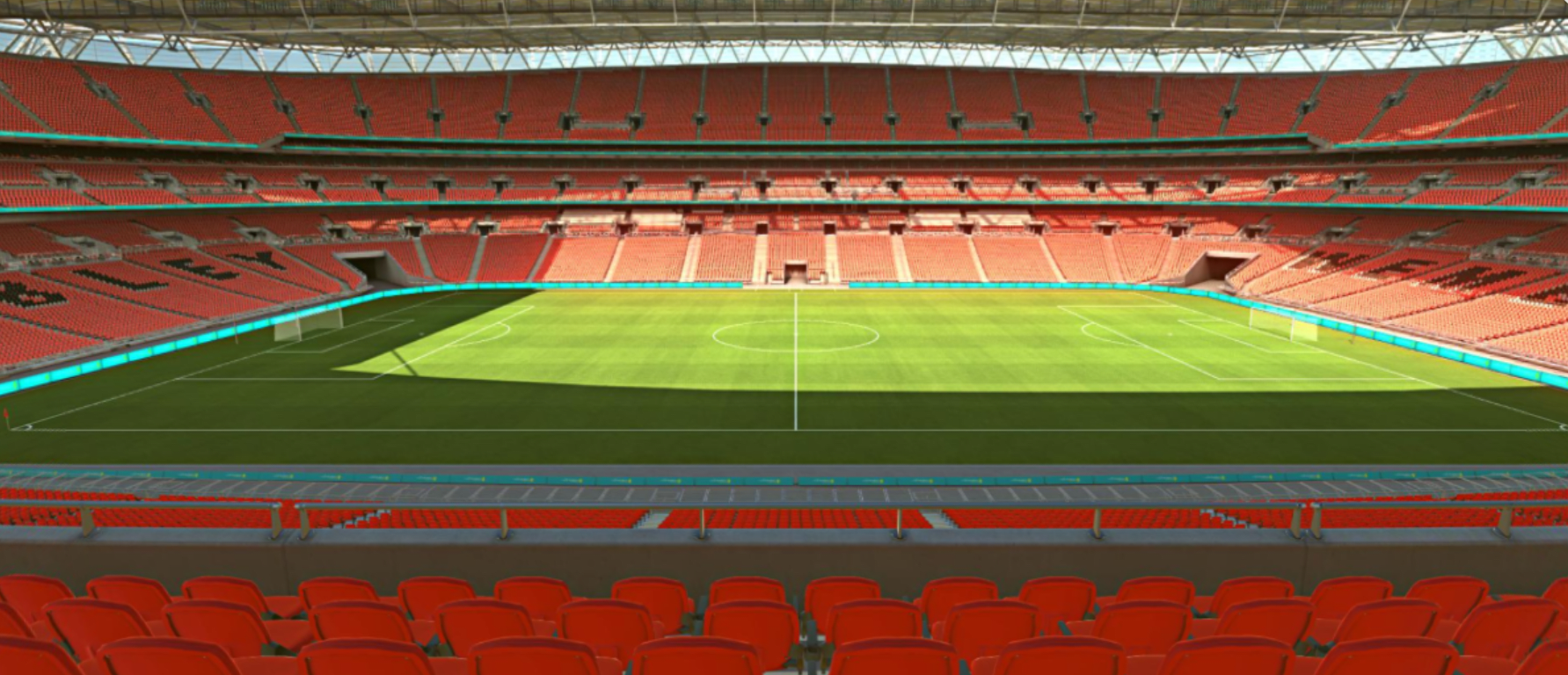 England is home to many soccer stadiums and grounds due to the vast number of clubs that play in the country.
The stadium you choose to head to will likely depend on where in England you are visiting. So, we have broken down the top stadiums to watch a football match based on region:
North England
Etihad Stadium, Manchester, Manchester City
Old Trafford Stadium, Manchester, Manchester United
Anfield Stadium, Liverpool, Liverpool FC
Midlands
King Power Stadium, Leicester, Leicester City FC
Molineux Stadium, Wolverhampton Wolverhampton Wanderers FC
London
Emirates Stadium, London, Arsenal FC
Tottenham Hotspur Stadium, London, Tottenham Hotspur FC
Stamford Bridge, London, Chelsea FC
Wembley Stadium, London, England Football Team
South England
Saint Mary's Stadium, Southampton Southampton FC
American Express Community Stadium, Brighton, Brighton & Hove Albion FC
How to enjoy your matchday
Now that you have selected when and where you will be watching a football match in England, we have a few top tips to ensure that you make the most of your matchday experience!
Dress the part
Football fans in England love to wear their team's shirt and colours to show their support. You can pick up your own merchandise before or on matchday from the stadium shop.
Know the chants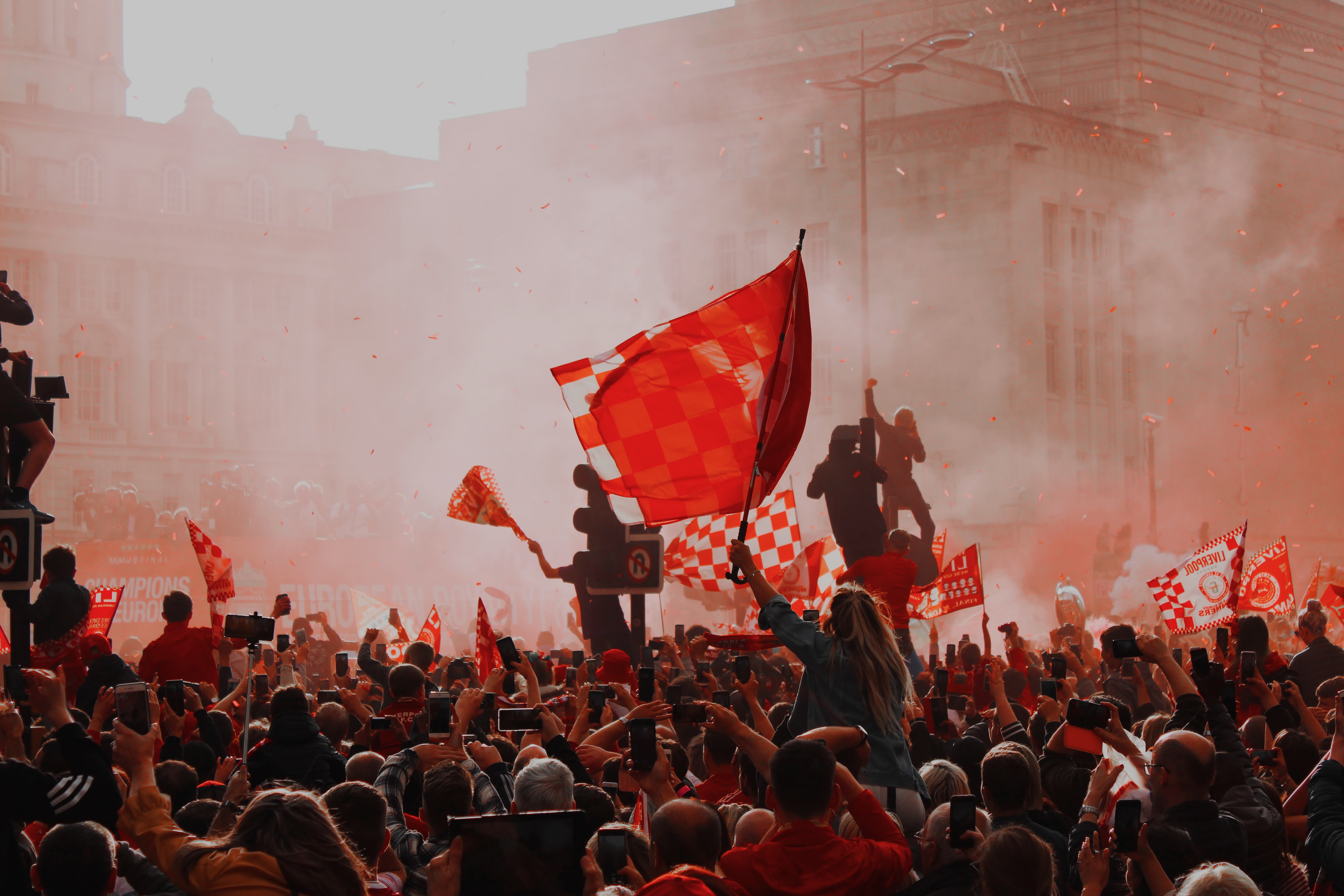 Most football clubs have their own unique chants that supporters shout out to encourage the players on the pitch. To ensure that you feel the true atmosphere of matchday, find out the team's chants ahead of time - just make sure that they are not offensive!
Experience the best views of the action
Selecting your seat in the stadium is almost as important as who you will be watching play. If you want to enjoy the very best of soccer in England, then you will want to enjoy great views of the game.
To guarantee this, you can explore premium ticket and hospitality options that ensure your seat will be located in a prime position such as near the dugouts or in line with the centre of the pitch.
Take your day to new heights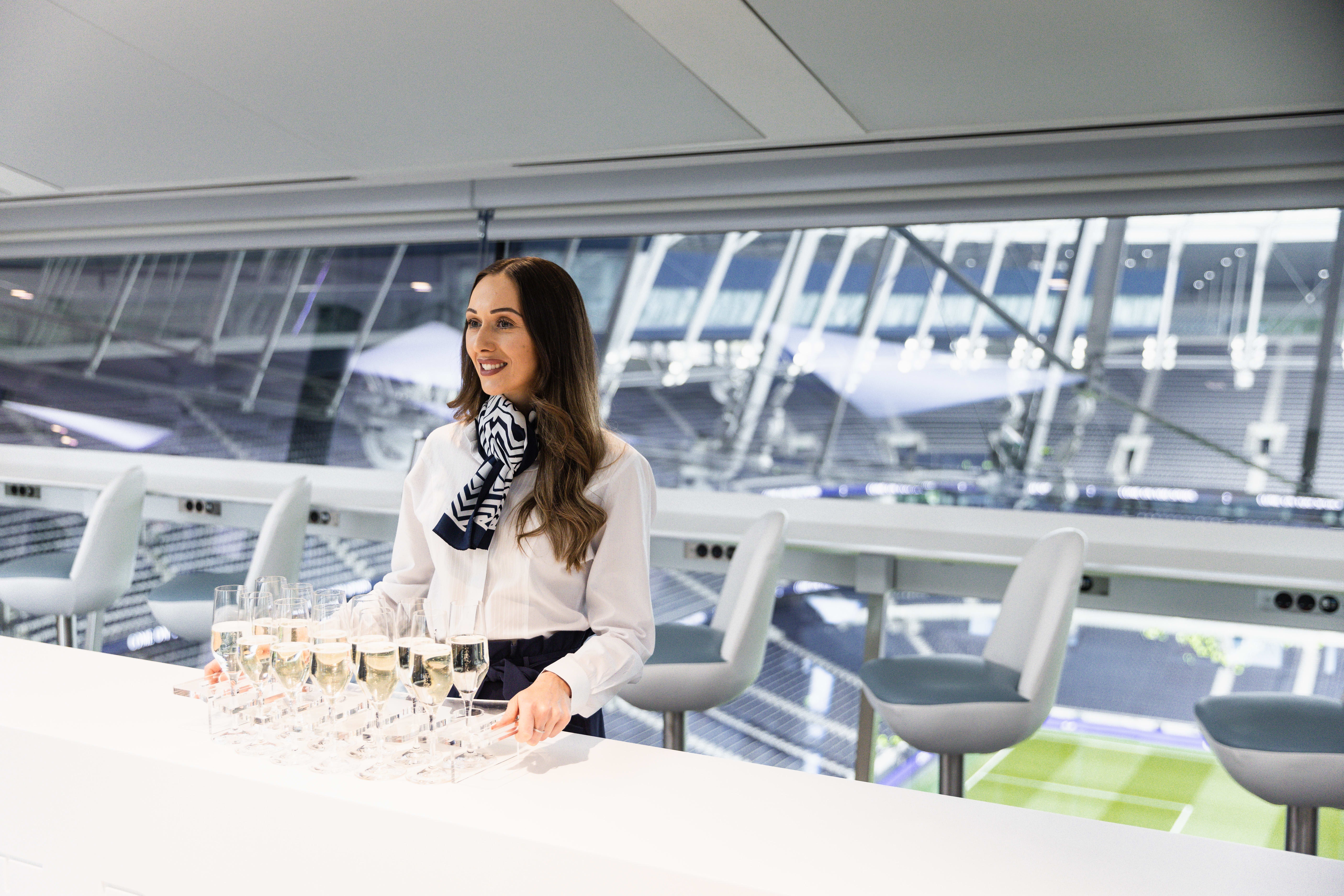 If it is your first time attending a football match in England, then why not make sure that your experience is extra special by guaranteeing a host of luxury perks throughout your day at the match?
Hospitality packages at football stadiums in England offer guests the opportunity to enjoy inclusions such as exclusive VIP lounge access, delicious food menus and inclusive drinks. As well as this, they throw you into the heart of the action with perks such as player Q&As and post-match analysis talks.
How to buy soccer tickets in England
Buying football tickets can be a tough task, especially for overseas visitors. Many football clubs in England reserve their seats for fans that are 'season ticket holders'. This means that you may struggle to get your hands on a standard matchday ticket, leaving many who risk buying from untrustworthy sources.
This is why premium tickets and hospitality packages are great and safe options that also deliver unforgettable matchday experiences.
By purchasing premium tickets and hospitality packages for a football match in England, you will make your visit extra special as you enjoy a range of benefits from premium seating through to hospitality perks.
Explore official hospitality packages and premium tickets for football events in England at Seat Unique including the England football at Wembley Stadium, and domestic teams including Manchester City, Manchester United, Liverpool FC, Arsenal FC and Tottenham Hotspur FC.
Buy England football at Wembley Stadium premium tickets & hospitality
Explore and buy all football premium tickets & hospitality
It is also worth noting though that if you are on a tighter budget, non-Premier League teams can provide a great and entertaining alternative. For example, Bristol Rovers and Forest Green Rovers.
---
Explore other incredible sporting events for your visit to London including the Wimbledon Debentures and British Grand Prix hospitality packages.