Seat Unique is delighted to be named the Official Hospitality and Premium Ticketing Platform of Robomagic, a leading independent tour and concert promoter.
The partnership will see Seat Unique exclusively power premium ticket and hospitality sales for the legendary rock band The Who's 2023 UK tour dates. This summer, the iconic band will perform at some of the UK's biggest venues including The O2, The Incora County Ground, The Badminton Estate, Seat Unique Riverside, Totally Wicked Stadium, and The 1st Central County Ground. Joining them as special guests are the reggae pop superstars UB40 featuring Ali Campbell, on all dates except London and Edinburgh.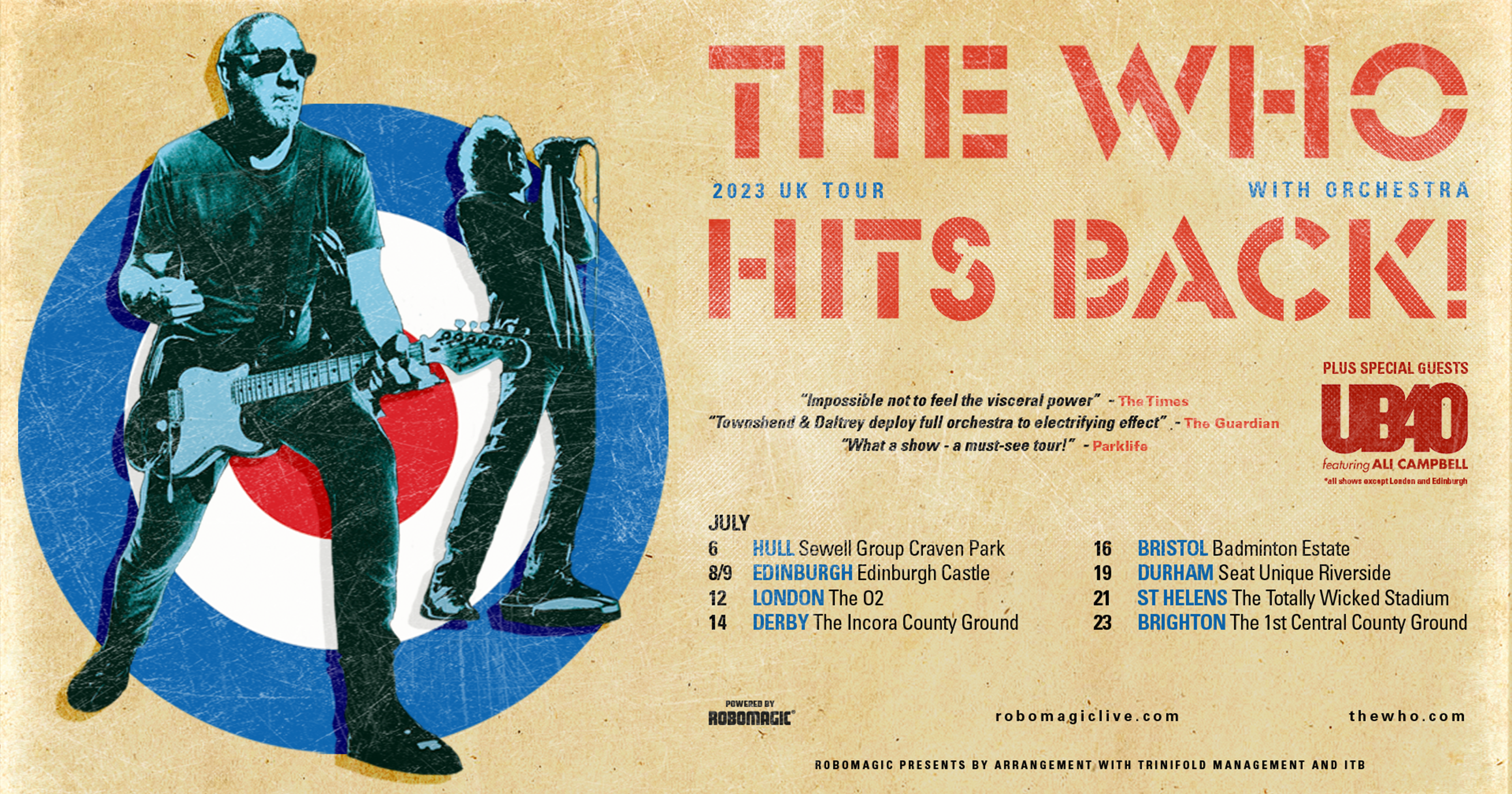 Robomagic has become one of the first major music partners to utilise our innovative technology. Our trusted platform provides fans with a safe space to make purchases securely on our mobile-optimised site, which allows for 24/7 online access to an impressive array of premium experiences at music venues across the UK.
By making premium concert tickets and hospitality packages more accessible than ever, our partnership will enable Robomagic to help artists reach new audiences. For The Who's UK tour dates, fans will have the opportunity to secure front-row seats, backstage access, and more in as little as four clicks on the Seat Unique platform.
Rob Hallet, CEO at Robomagic, said: "We're pleased to be partnering with Seat Unique to increase fan access to premium tickets and hospitality packages for some of the biggest artist tours in the UK. The Seat Unique platform will allow fans to choose from a full range of premium concert experiences in a matter of minutes at any time and across devices.
"Seat Unique boasts a successful track record with top sports clubs and venues globally, and we look forward to working together."
Robin Sherry, Seat Unique CEO and Founder said: "We're thrilled to announce our first major music collaboration with Robomagic. Fans can now access incredible premium experiences to see the legendary rock band, The Who, with ease through the Seat Unique platform. From front-row seats to backstage access, there's never been a better way to see The Who live."
"Our online marketplace gives music fans round-the-clock access to premium tickets and hospitality packages with just a few clicks. This is an exciting step towards our mission of making premium concert experiences more accessible to everyone, and we are proud to offer this to The Who fans."
Official hospitality packages, private boxes and tickets for The Who's UK concert dates will be available to buy through the Seat Unique platform on Friday 3rd February 2023 at 10 AM.
Buy The Who hospitality packages
---
About Seat Unique
Seat Unique is the trusted premium ticketing marketplace enabling clubs, rights-holders, and venues to increase fan access to hospitality experiences at live events. To understand how Seat Unique can help drive new customers for your premium ticket and hospitality offering, please email enquiries@seatunique.com and join the ever-growing community of partners benefiting from Seat Unique's innovative technology and services.