Plan your luxury day in Manchester with our guide to the best high-end hotels, fine-dining restaurants and VIP experiences that the city has to offer.
Welcome to our ultimate guide to luxury things to do in Manchester; explore our top picks of the most unique experiences that this vibrant city has to offer.
Manchester is known for its rich history, cultural landmarks, and bustling entertainment scene. However, the city also boasts a thriving luxury scene that caters to travellers looking to enjoy the ultimate indulgence.
From fine dining and high-end hotels to hospitality experiences and VIP concerts, Manchester has something to offer everyone seeking a luxurious experience.
In this guide, we will take you on a journey through the most premium and luxurious experiences in Manchester, highlighting the best of the best.
So sit back and relax, as we unveil the best luxury destinations to help you plan your unique experience in Manchester.
Luxury Hotels in Manchester
When planning your luxury visit to Manchester, you will want to ensure an unforgettable overnight stay in the city. Read on to discover our top picks for a comfortable and memorable night.
Stock Exchange Hotel
The Stock Exchange Hotel is set within the Grade II listed former Manchester Stock Exchange and has evolved to consider luxury in every corner.
The boutique accommodation perfectly captures the Edwardian Baroque architecture of the building's history, while its facilities invoke both relaxation and comfort.
Meanwhile, the hotel's highly trained staff ensure that guests enjoy an unforgettable and unique stay in Manchester with access to the on-site restaurant, residents' lounge and exquisitely designed suites.
The hotel offers guests a number of suite options based on square footage. You can choose from offerings including the Norfolk Suite and the Bradshaw Suite to ensure that you enjoy a luxury stay that fits your needs.
The Edwardian Manchester, A Radisson Collection Hotel
The Edwardian Manchester is one of the best-loved luxury hotels in Manchester and won the 'Leading Hotel of the Year' award in 2019.
The hotel is set within the Grade II listed Free Trade Hall and has redefined five-star luxury following a recent redesign.
This lifestyle destination offers the highest standards of service, and encourages relaxation through its state-of-the-art wellness retreat spa and gym facility, offering ESPA treatments alongside a host of facilities.
The hotel is also home to Peter Street Kitchen, an award-winning restaurant offering a selection of contemporary Japanese and Mexican small plates to guests and diners.
During your overnight stay, you may also enjoy socialising and luxury in the Library, a relaxed space designed to accommodate afternoon tea, signature cocktails and a Parisian-inspired menu.
A number of comfortable bedrooms are available to guests, from the collection of superior rooms to rooms with stunning city views, meaning that you can select the best option to suit your tastes without compromising on luxury.  
For more information and options, check out our blog on the best luxury hotels in Manchester.
Fine Dining in Manchester
Manchester boasts a vibrant and eclectic food scene, offering visitors a wealth of delicious dining options to choose from.
We have selected the top two fine dining restaurants in Manchester to guarantee a stunning luxury meal out when you visit the city.
Adam Reid at The French
Michelin-starred restaurant, Adam Reid at The French, offers guests a delightful balance between heritage and progressive cuisine and is hailed as one of Manchester's best restaurants.
The historical restaurant currently showcases the cooking of the city's own Adam Reid and his modern British menu. The chef embraces seasonal produce and the latest technological culinary advances through creative and delicious dishes.
During your visit to Manchester, you can enjoy an unforgettable meal in the opulence and elegance of The French, while enjoying five-star service that is guaranteed to deliver a truly luxurious dining experience.
63 Degrees
63 Degrees is another of Manchester's best-loved Michelin-star restaurants, guaranteed to deliver luxury.
The restaurant is now located in the Northern Quarter and flaunts a brand-new menu celebrating modern French cuisine, in aid of bringing the people of Manchester a unique taste of Paris.
The committed service ensures that guests enjoy a smooth experience in the brasserie-style restaurant while dining on thoughtfully prepared and wonderfully curated dishes.
If you would like to visit 63 Degrees to enjoy a luxury dining experience in Manchester, you may choose your dining time based on the set lunch, Tuesday tasting, and a la carte menus available.
VIP Concert Experiences in Manchester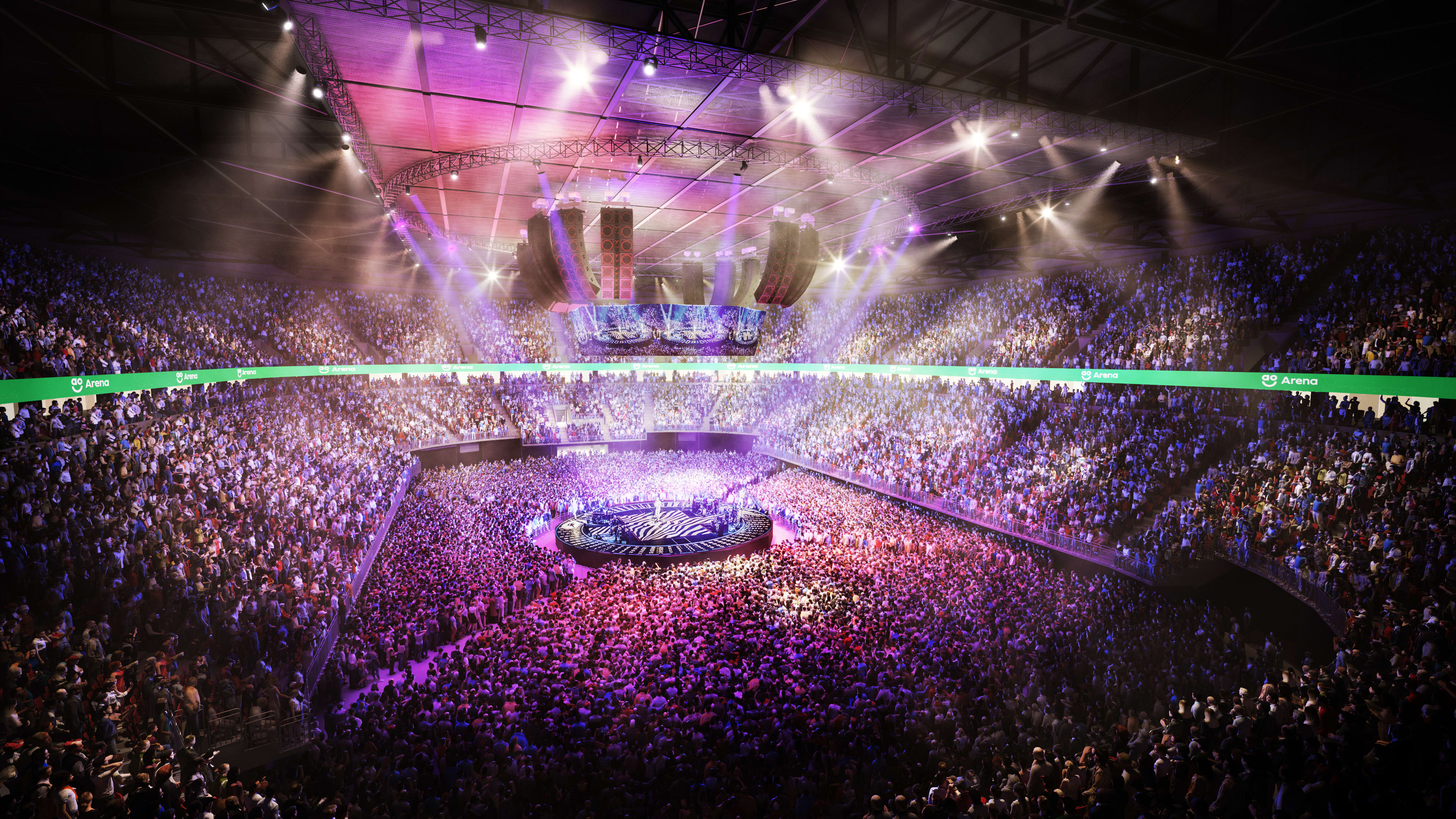 Manchester is famous for its incredible music scene, and as the birthplace of global superstars including Oasis, The Stone Roses and The Smiths, we can see why.
The city houses a number of incredible venues from smaller gig locations to the country's largest arena, AO Arena.
If you are searching for the best luxury things to do in Manchester, then a great way to enjoy the city is by booking your place at an upcoming concert with VIP tickets or a private box package.
Luxury concert packages ensure a unique experience as you enjoy star treatment with inclusions such as fast-tracked entrance, VIP lounge access and inclusive drinks, alongside the best views of the show from prime location seats.
As the largest arena in Manchester, AO Arena has been hailed for hosting unforgettable concerts from some of the globe's biggest artists.
This year, the arena is set to welcome a variety of stars to its stage ranging from pop and indie musicians to metal and rock artists. For more information, head to our blog to discover the best upcoming concerts at AO Arena in Manchester.
Enjoy your VIP luxury concert experience in Manchester by exploring available packages and upcoming concerts at AO Arena now.
Explore & Book AO Arena VIP tickets
Luxury Sports Experiences in Manchester
Manchester is home to a number of incredible sports teams including Manchester City FC, Manchester United FC and Lancashire Cricket.
Discover how you can experience the best of sports in the city with a unique luxury experience.
Manchester United FC luxury experiences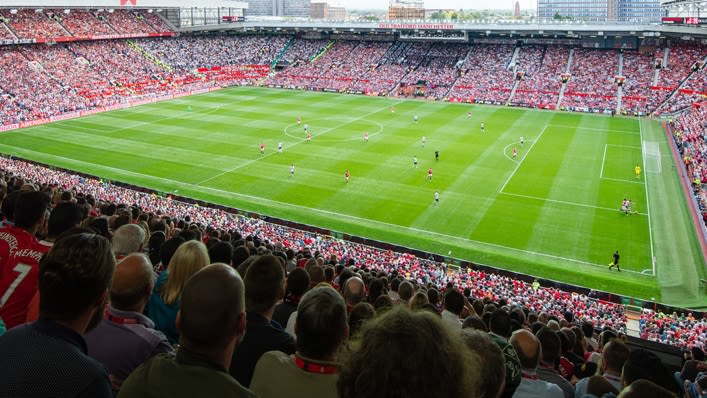 A Manchester United hospitality experience is a must for football fans looking to enjoy the best of the Premier League team during their visit to the city.
Enjoy the very best of world-class football by guaranteeing incredible views and five-star service at upcoming Red Devils fixtures.
At Old Trafford, Man U offer guests a wealth of hospitality options that are guaranteed to elevate your matchday experience.
You can enjoy hospitality area access, luxury catering and beverage inclusions while securing the best seats in the house with packages including The Kit Room, The Red Cafe,  The 100 Club, The International Suite, and The Museum.
With a host of options to choose from, you can select the package most suited to your budget and preferences, while guaranteeing an unforgettable experience at Manchester United matches.
Explore upcoming fixtures and packages now to secure your luxury experience in Manchester.
Explore & Book Manchester United Hospitality
Manchester City FC luxury experiences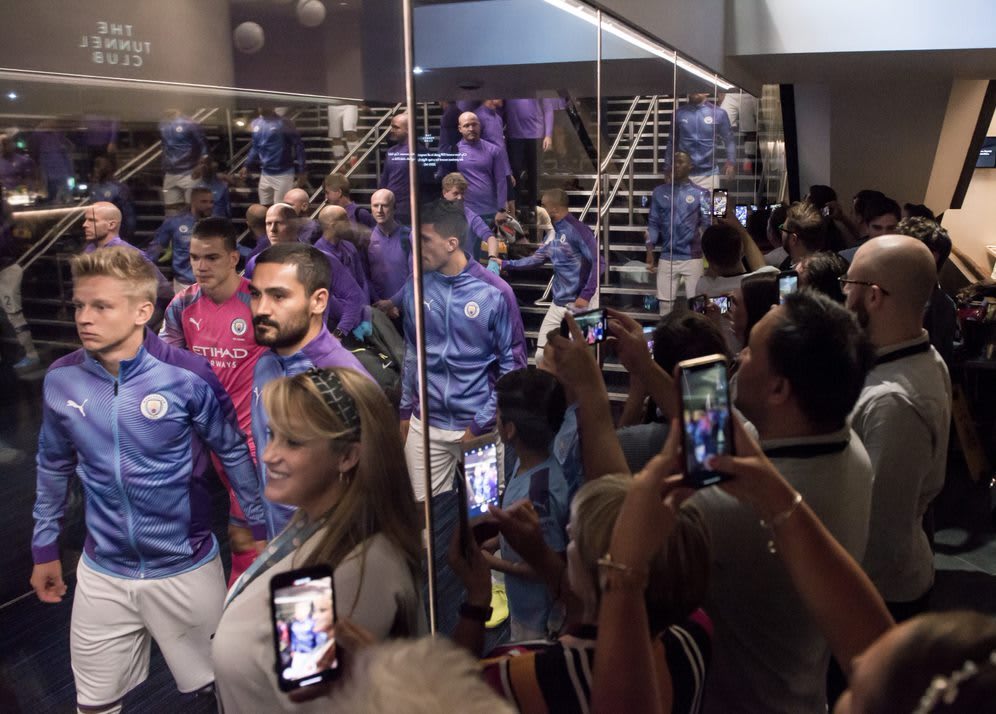 Etihad Stadium offers some of the most incredible sport hospitality experiences in the UK, and with Manchester City rising through the ranks, a matchday experience is guaranteed to be unforgettable.
The Man City Tunnel Club is the most prestigious of the stadium's hospitality offerings and brings you into the heart of the action with inclusions such as watching the team walk through the tunnel and seats right next to the dugouts. Discover more about this hospitality experience in our blog on Manchester City's Tunnel Club.
While the Tunnel Club is a luxury experience in Manchester that you won't want to miss, you can also enjoy premium hospitality, exclusive suite access and unrivalled pitch views with packages at Etihad Stadium including the 93:20 Lounge, Kits Sports Bar and Citizens Back Four.
Experience a memorable luxury experience in Manchester at one of the city's best sports clubs by exploring packages for upcoming fixtures including the Champions League Semi-Final and Manchester City v Arsenal.
Explore & Book Manchester City Hospitality
Lancashire Cricket and Emirates Old Trafford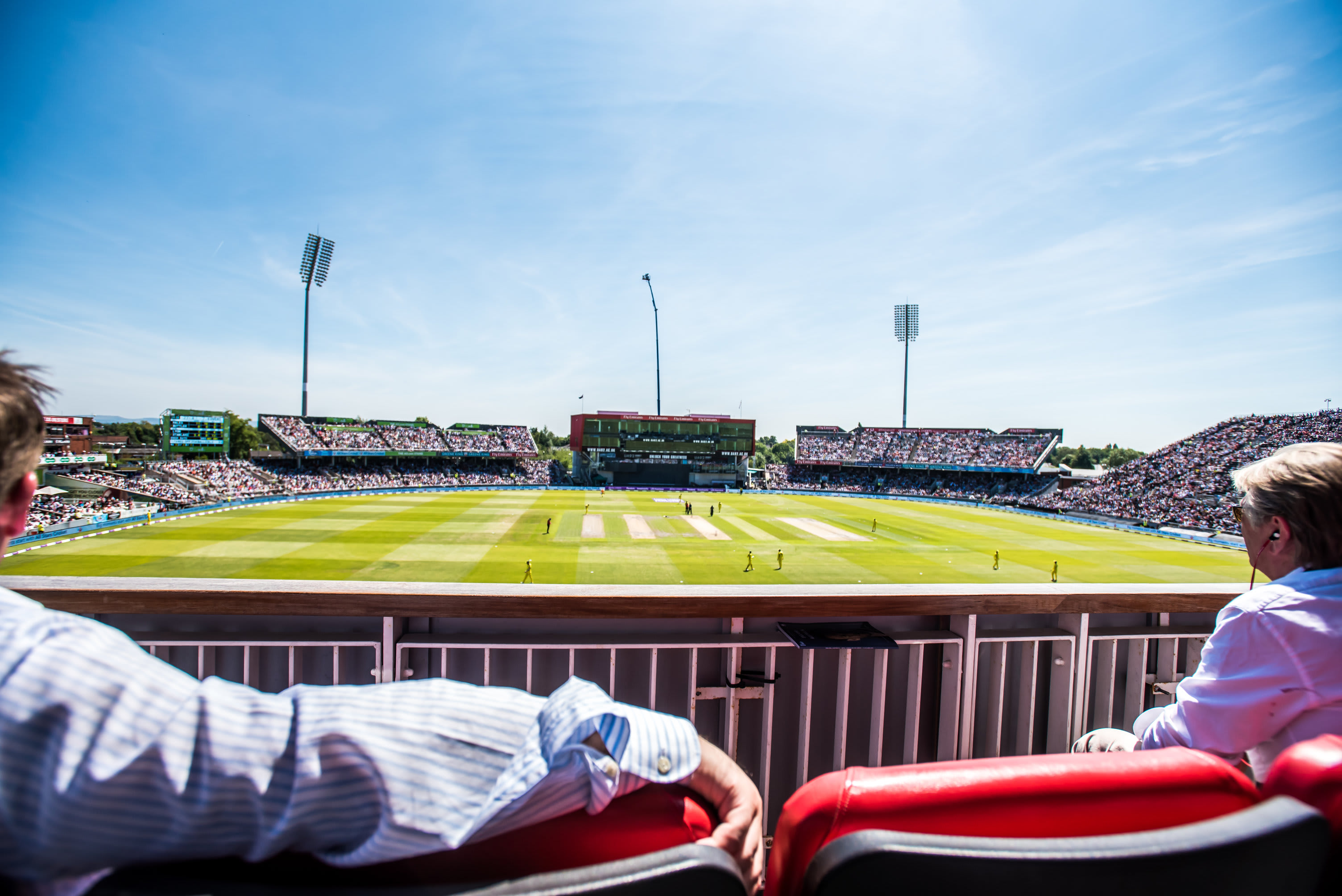 Emirates Old Trafford is home to Lancashire Cricket and also plays host to international cricket fixtures including this year's Ashes.
If you are a sports lover hoping to enjoy a unique experience in Manchester, then a matchday experience at Emirates Old Trafford is guaranteed to delight.
Experience a wealth of formats from T20, County Championship and Test matches at one of the UK's best-loved cricket grounds, and enjoy the best of the action with official hospitality packages.
Whether you are a cricket novice or a committed fan, there is something for everyone to enjoy at Emirates Old Trafford this season. Experience unrivalled views of the field alongside five-star hospitality inclusions ranging from delicious catering and inclusive drinks, to ensure a luxury experience.
Emirates Old Trafford offers a range of hospitality options depending on the match type. Discover options for domestic and international fixtures at the venue this year and book your place for a unique experience in Manchester.
Book England Cricket at Emirates Old Trafford Hospitality
Book Lancashire T20 Hospitality
Book Lancashire County Championship Hospitality
Book Manchester Original Hospitality for The Hundred
---
Now you are fully equipped to book and enjoy your luxury experience in Manchester, with a host of premium quality hotels, fine dining restaurants and live music and sports events that guarantee your unforgettable experience.
Experience the best of the city this year, and make memories that will last a lifetime.

To explore more incredible live event experiences, explore VIP tickets and hospitality packages for upcoming sports, music and cultural events at Seat Unique.