If you're not familiar with horse racing festivals, seeing one of the days named Ladies' Day may be a bit confusing. Let us explain to you what Ladies' Day at a Horse Racing festival is and why it is so popular.
Most horse racing festivals will give names and themes to each of their days. While they are not typically heavily enforced, attendees are encouraged to come ready for the occasion.
One such occasion that is a big draw during the day it is set on at each festival is Ladies' Day. It is usually the most popular day of the festival - but what exactly is it?
Find out what Ladies' Day in horse racing is and what exactly makes it so popular.
What is Ladies' Day in horse racing?
For first-time attendees of a horse racing festival, seeing one of the days listed as Ladies' Day could be a bit confusing. It's not the most self-explanatory, as it doesn't mean that the day is specifically for women only.
Ladies' Day in horse racing and during festivals is traditionally the day in which women dress to impress. It is the fashion highlight of the festival.
Attending the races is always a great occasion to dress up, but what makes Ladies' Day so special is it is truly the time for women to show off their most colourful outfits, don their high-fashion hats, and break out their classiest high heels.
The term Ladies' Day dates back to 1823 when an anonymous poet described the Thursday of that year's Royal Ascot as "Ladies' Day… when the women, like angels, look sweetly divine."
It was quickly adopted by Royal Ascot, and while the festival doesn't officially use it any longer, many others do.
A lot of festivals also hold fashion competitions on Ladies' Days, with fantastic grand prizes to entice as many women to take part.
Why is Ladies' Day in horse racing so popular?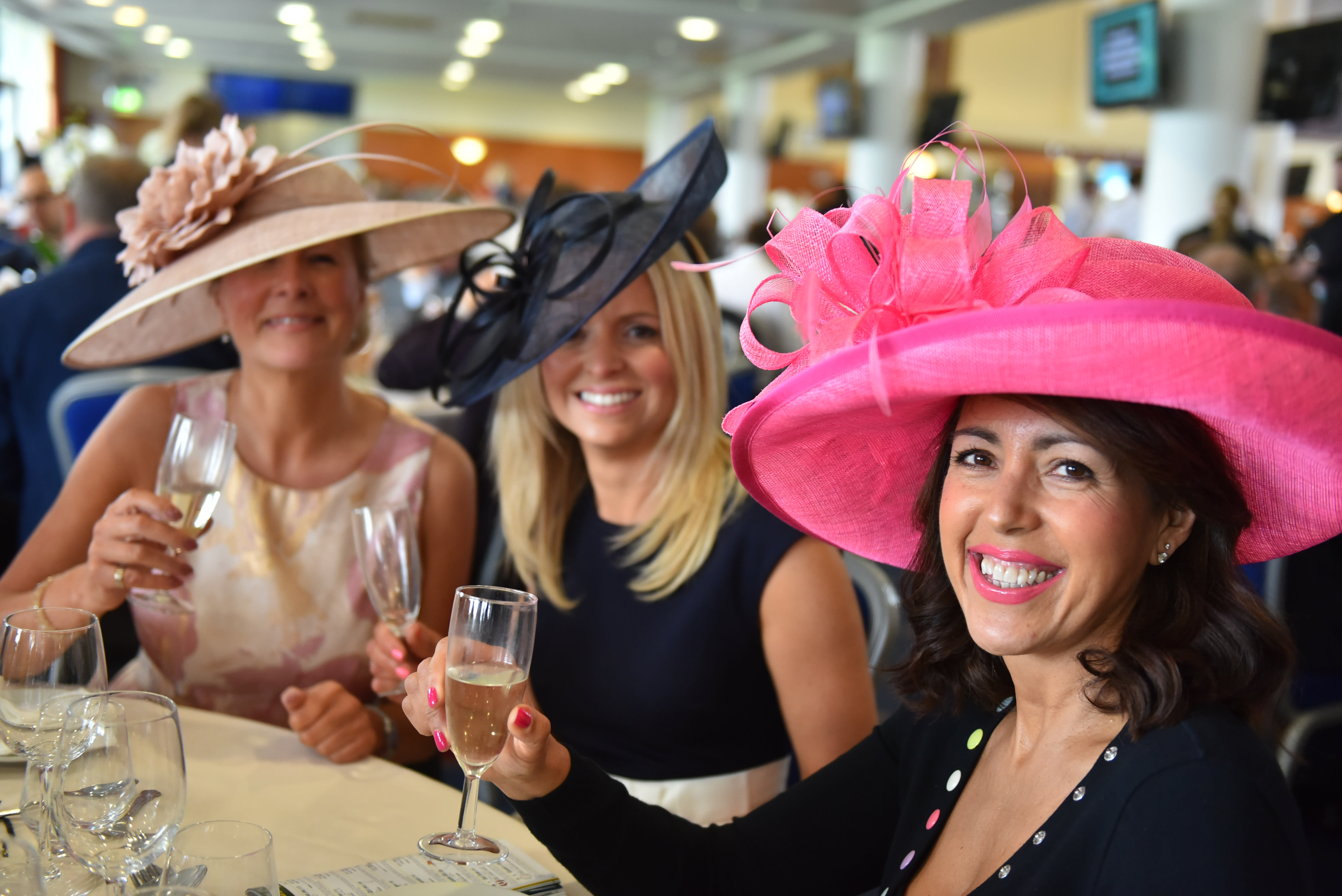 Ladies' Day is often the most popular day for a festival, sometimes even more so than the day of the feature race of the festival.
This could be down to two reasons - the competition, and what the day is for.
If the festival has prizes for the winners of their Ladies' Day competitions, it will bring more women in to enter and try to win the competition.
But more importantly, it's a reason to dress up in their best dresses and don their fanciest accessories.
Some women may have bought their outfits specifically for the day, and look forward to parading their style surrounded by many other wonderfully-dress women.
What's more, the top horse racing festivals attract high-profile personnel, especially at Royal Ascot, where members of the royal family would usually be in attendance. This is even more of a reason to dress up to the nines and flaunt their best outfits.
What makes Ladies' Day different from the other days of a festival?
The only real difference between Ladies' Day and the other days of the festival is it is the day when women can compete to be the best dressed. Other days don't typically have an outfit-based competition.
And as we said, it is also not a day when men aren't allowed. It is still all-inclusive for everyone, and in fact, as women are dressed up in their best clothes, men will also follow suit and wear their classiest outfits.
Choosing the look can be difficult, though, as most festivals have a dress code and sometimes a specific theme for the day.
You'll want to be prepared, so be sure to check in advance if there is a strict dress code or a theme, and be sure to check out our Ladies Race Outfit Style Guide for ideas.
Which festivals hold a Ladies' Day?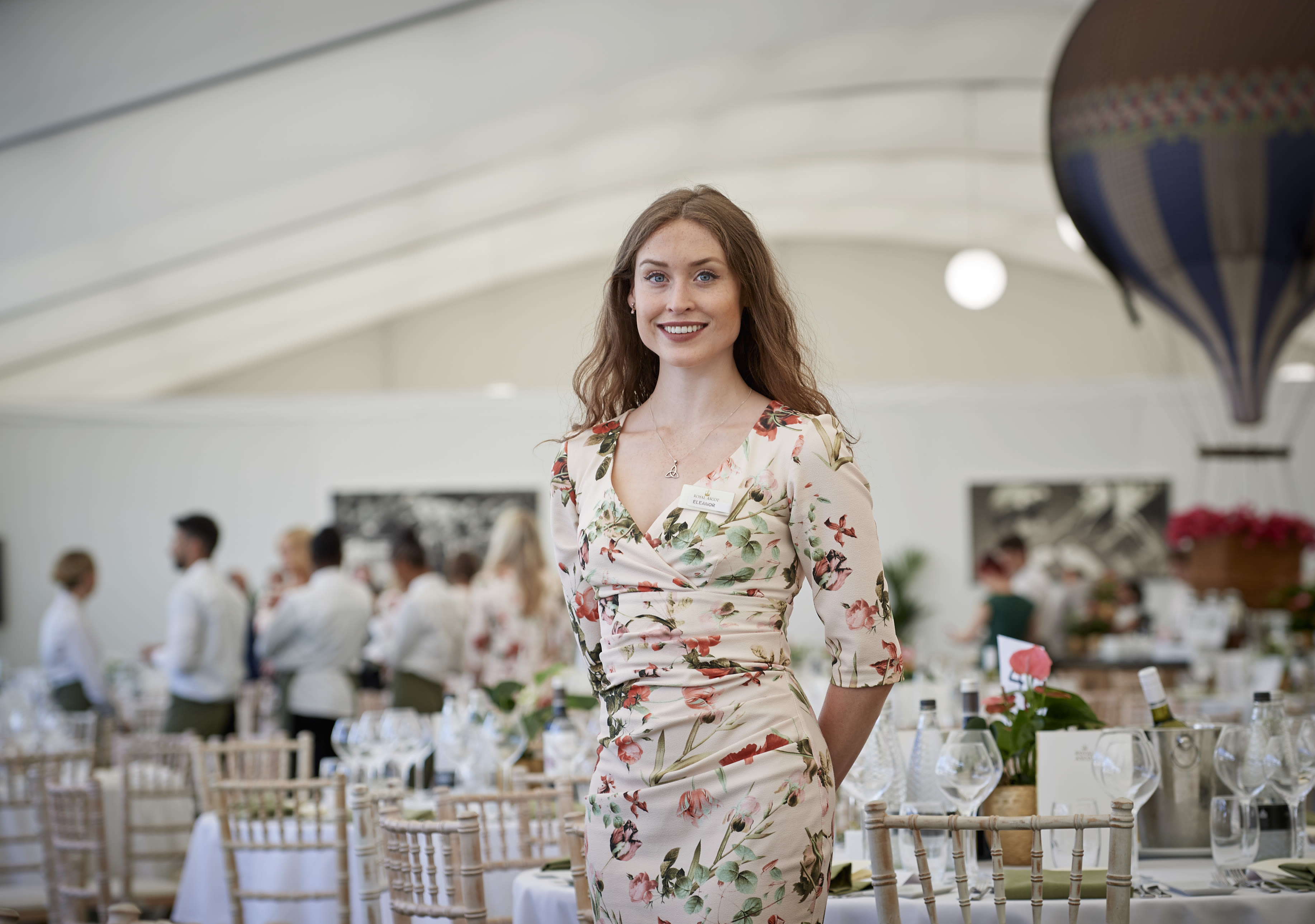 Most horse racing festivals will have a Ladies' Day on one of the days. While the originator of the term Royal Ascot doesn't have a specific named day for it, they do acknowledge that the third day of Royal Ascot is colloquially known as Ladies' Day.
So while they don't officially name it as such, day three at Royal ascot is Ladies' Day.
Other festivals that do officially have a Ladies' Day are:
Friday 14th April - Grand National Day 2
Friday 2nd June - Epsom Derby
Thursday 3rd August - Qatar Goodwood Festival Day 3
Wednesday 13th March 2024 - Cheltenham Festival Day 2
How can I go to one of the festival's Ladies' Days?
Ladies' Day is one of the grandest days of any horse racing festival. So what better way to attend that specific day than with a luxury hospitality package?
Seat Unique is delighted to offer premium hospitality packages to the festival listed above, providing attendees with wonderful benefits that are fitting for the glorious outfits worn on the day.
Treat yourself to a day of splendour, with grand benefits such as complimentary food and drinks, access to the racecourses premium enclosures, exemplary hosting services, and much more!*
Be sure to check out the horse racing page at Seat Unique to see what festivals and racecourses we provide tickets and packages for, and book yours now!