The Jags have a strong squad that could see them as genuine contenders for the Super Bowl this season. Take a look at the Jacksonville Jaguars depth chart, specifically in some of the leading positions and the key players on the squad.
In the 2022 season, the Jacksonville Jaguars managed to make the Divisional Round of the playoffs despite a poor start to the season. This was down to a fantastic run in the second half, and because of that, they are expected to have a deeper playoff run next season.
To match these expectations, the Jags have improved their squad, adding more quality to the squad through a fairly successful draft and some other acquisitions.
Now, they are within the top 10 for the NFL's power rankings ahead of the season. So let's take a look at the squad as we discover the Jacksonville Jaguars depth chart, focusing on their key players in some of the leading positions and other members who could make a difference.
X-Factors in the team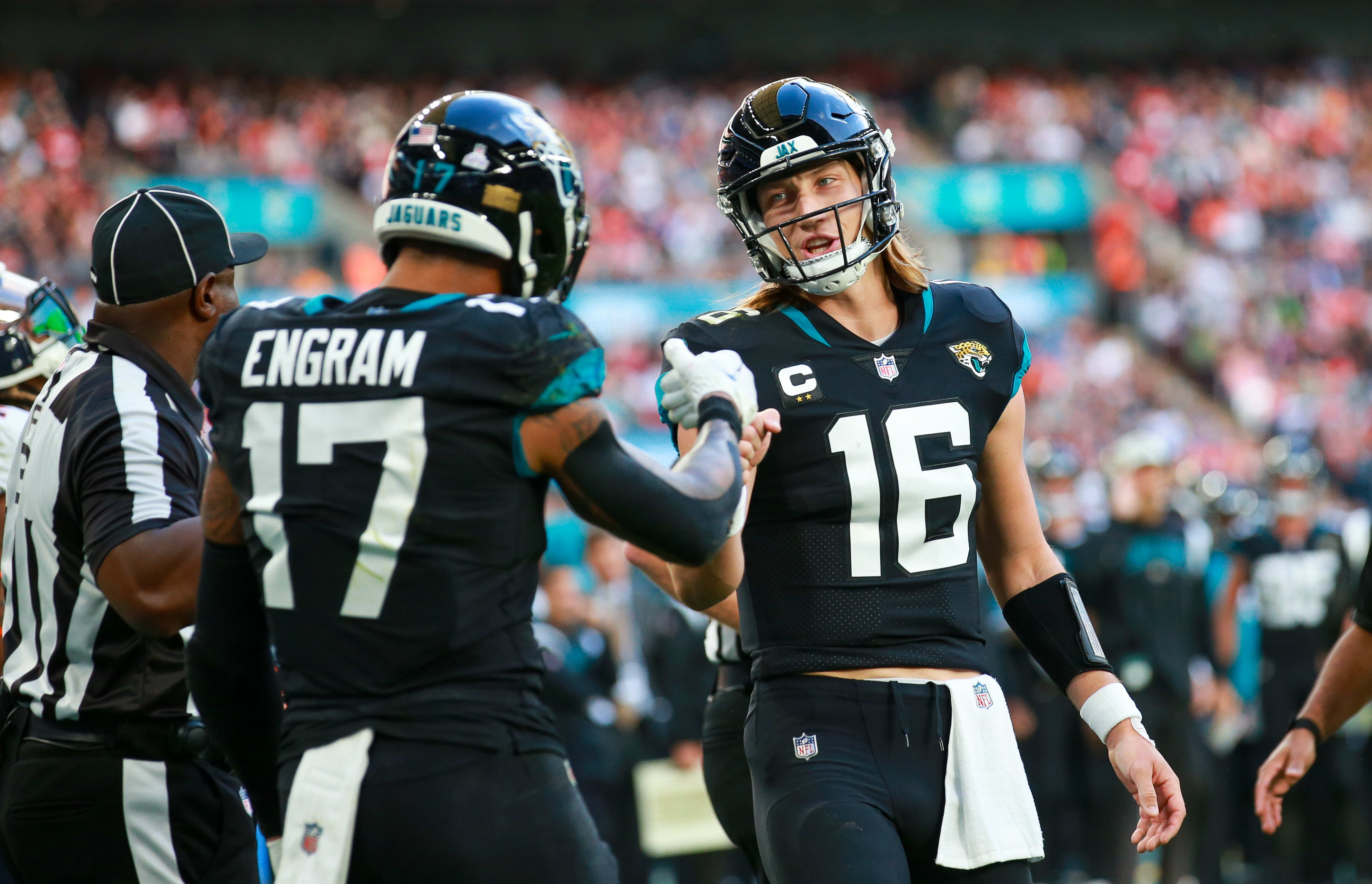 The Jags have a number of players on both offense and defense who will make a difference. Let's take a look at those players who we think will be most important to the team.
Trevor Lawrence, Quarterback
As the number one overall pick in the 2021 NFL Draft and one of the best collegiate players of all time, Trevor Lawrence has a lot to live up to. After a fairly weak rookie season, he showed his quality in his second year, leading the team to a positive record and showcasing his ability on multiple occasions.
Lawrence is the team's franchise star, and with a pass-first style of offense that is perfect for his own style of play, the QB is sure to shine in his third year in the league.
A lot of faith is being put into Lawrence as the team's backup QBs, C.J. Beathard and Nathan Rourke, are not game ready. So unless an injury occurs to their star man, Lawrence is going to play all 17 games this coming season.
Josh Allen, Linebacker
Not to be confused with the Buffalo Bills star QB Josh Allen, Jacksonville's Josh Allen is a superb outside linebacker who excelled at the college level and is now showing his aptitude in the NFL.
After being drafted in 2019, he has grown year after year, setting new personal bests in fumbles last season and tackles the season before.
He plays as an edge rusher, and his ability to get to the opposition QB last season has cemented his place in this role. For that, he doesn't really have anyone challenging for his starting place, although their number one pick from last year's draft Travon Walker, also an outside linebacker and edge rusher, may look to prove himself this year given the chance.
Calvin Ridley, Wide Reciever
Calvin Ridley was acquired by the Jags from the Atlanta Falcons in November 2022 despite being suspended for the entire 2022 season.
That doesn't change the fact that he is a very competent player who will no doubt play a major role in the teams passing offense in 2023.
As a pass-first team, the Jags have a number of receivers to choose from, with Ridley being one of the starters along with Christian Kirk and likely Zay Jones. All three will be great assets to Lawrence and are sure to bring in a lot of passes and touchdowns this season.
Evan Engram, Tight End
Along with great receivers, Lawrence will also have a fantastic tight end who will help either as an option downfield to throw to or as a pass blocker.
Evan Engram was picked up last season by Jacksonville after leaving the New York Giants who weren't utilising him well enough.
While he is a strong blocker, his skills lie with his receiving abilities, and that showed in his first season with the Jags as he set career numbers in almost every category for receiving.
Before he wasn't challenged for his starting spot, and despite a new young talent coming in during this year's draft, Engram is unlikely to lose his spot this season.
Rising Stars on the Squad
Now we've looked at the main players for the team, it's time to look at the young rookies who were picked up by the Jaguars in the draft.
Anton Harrison, Offensive Tackle
Anton Harrison was the Jags' first-round pick in the draft and was selected to add better depth to the team's offensive tackle unit.
Harrison is unlikely to start in his first season as the team has put a lot of faith into Cam Robinson, however, the rookie should still prove useful when given the opportunity on either the right or left side and will be a big part of the Jags' future.
Brenton Strange, Tight End
Remember that young talent mentioned earlier? That guy is Brenton Strange, the Jags' 61st overall pick in the draft.
Strange has a very similar skillset to that of Engram, which is a massive positive for him as he could look to learn from the more veteran player.
What's more, he is likely to get decent game time because of this and could end up as the starter as early as 2024, with Engram possibly only staying short-term until his contract runs out to allow for the team to offer QB Lawrence a mega deal.
That will, however, ride on if Strange shows the capability to hold down the position and adapt to the league quickly enough.
---
Jacksonville Jaguars in the London Games 2023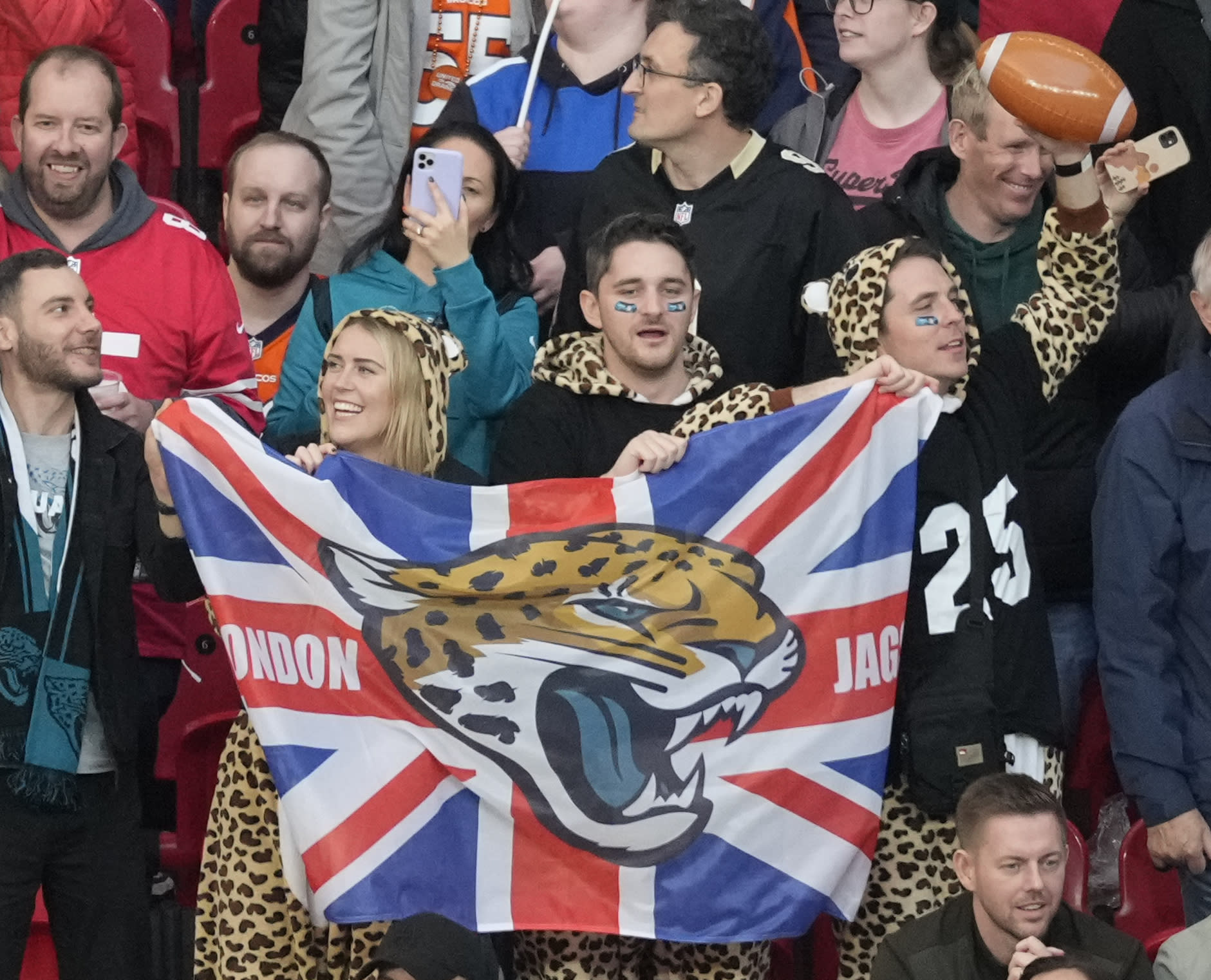 The Jacksonville Jaguars will be coming to the UK once again next season, returning to their second home of Wembley Stadium.
They will be hosting the Atlanta Falcons on 1st October in the first of three NFL London Games.
But that's not all from them in the nation's capital, as they will stay the following week to play the Buffalo Bills at Tottenham Hotspur Stadium on 8th October, becoming the first team to play in two international games in one season.
If you're interested in seeing the Jacksonville Jaguars in London this October, be sure to get your tickets now or enquire now to show your interest in premium tickets and hospitality packages for either of their games.
Seat Unique is proud to be an Official Premium Hospitality Partner of Jacksonville Jaguars v Atlanta Falcons at Wembley Stadium this year, meaning the ticket packages with us are legitimate and will give you the very best experience.
We also work closely with Tottenham Hotspur Stadium to increase fan access to VIP ticket packages, meaning you can get some of the best seats for the game.
Be sure to get your tickets for the Jaguars vs Falcons game now while you can, or enquire now about the Jaguars vs Bills fixture to show your interest and be notified when tickets are available to purchase.
Buy Jacksonville Jaguars vs Atlanta Falcons hospitality
Enquire now about Jacksonville Jaguars vs Buffalo Bills hospitality