With a capacity of 90,000 guests, Wembley football matches are full of atmosphere. Here is your guide to planning the perfect matchday experience with official England Football hospitality packages.
Last Updated: 11/04/2023 at 16:38 pm
Home of the 1996 and 2020 EURO finals, Wembley has hosted some of the greatest and most nail-biting moments in England football history. 2023 will see the national team back with 2024 Euros qualifiers on the cards for the Men's team.
As an official Club Wembley agent, Seat Unique offers official premium tickets and hospitality packages to provide excellent and memorable VIP experiences for international fans*.
For the ultimate indulgent experience, treat yourself to a day in our official Seat Unique Private Box and enjoy the game in quality luxury and exclusivity. Read on to find out more about this year's matches and our hospitality packages.
Buy Wembley Stadium football hospitality
England's Wembley Fixtures 2023
England v Australia
The Three Lions will take on the Socceroos under the arch at Wembley Stadium on Friday the 13th of October 2023 for an Alzheimer's Society International Friendly.
The last time the two nations met was in 2016 when goals from the Manchester United pairing of Wayne Rooney and Marcus Rashford gave England a 2-1 victory over their Aussie counterparts.
Enquire about tickets for England v Australia now, and don't miss out on this fantastic fixture!
Enquire about England v Australia hospitality
England v Italy
On the 17th of October 2023, England will come face-to-face with old Euro 2020 rivals Italy in a battle for Euro 2024 qualification under the lights of London's national stadium.
The two teams have a heated relationship as of late, with Italy defeating England on penalties at their home ground in the final of the last Euro's, and England emerging victorious in the first Euro 2024 qualifying match in Napoli.
The game is sure to be a heated affair, so its a spectacle you won't want to miss. Secure your tickets now from our website.
Buy England v Italy hospitality
England v Malta
England will also be facing off against Malta on the 17th of November 2023 for another one of their Euro 2024 Qualifiers.
The two are currently sat at opposite ends of the table, with England winning their first two fixtures and sitting pretty at the top, and Malta losing both opening games to find themselves rock bottom.
The two teams will meet in one of the final qualifying fixtures, so it will be a hotly contested affair in the fight for qualification. Get your VIP tickets now from our website.
Buy England v Malta hospitality
What is Football Hospitality at Wembley?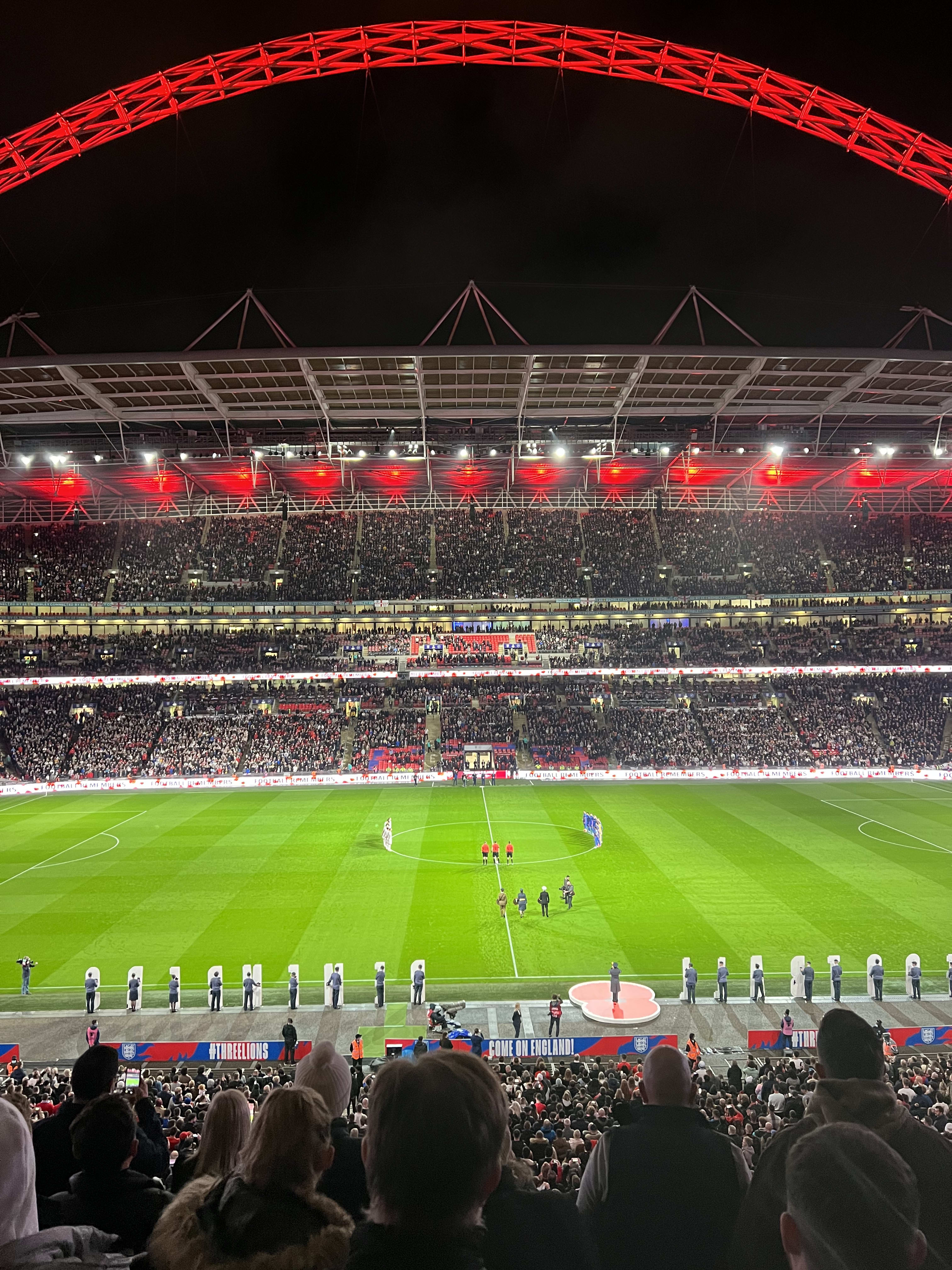 Seat Unique offers access to premium seating and experiences in the centre and inner circles as an Official Club Wembley Agent. Positioned on the halfway line, opposite the dugouts, and behind the goal, these tickets offer the best views of the action on comfortable padded seating.
The Inner Circle Package provides access to the level two premium seating area as well as Club Wembley bars and restaurants. As part of the Centre Circle Package, you will enjoy complimentary street-food prior to the match and wine, beer and soft drinks throughout.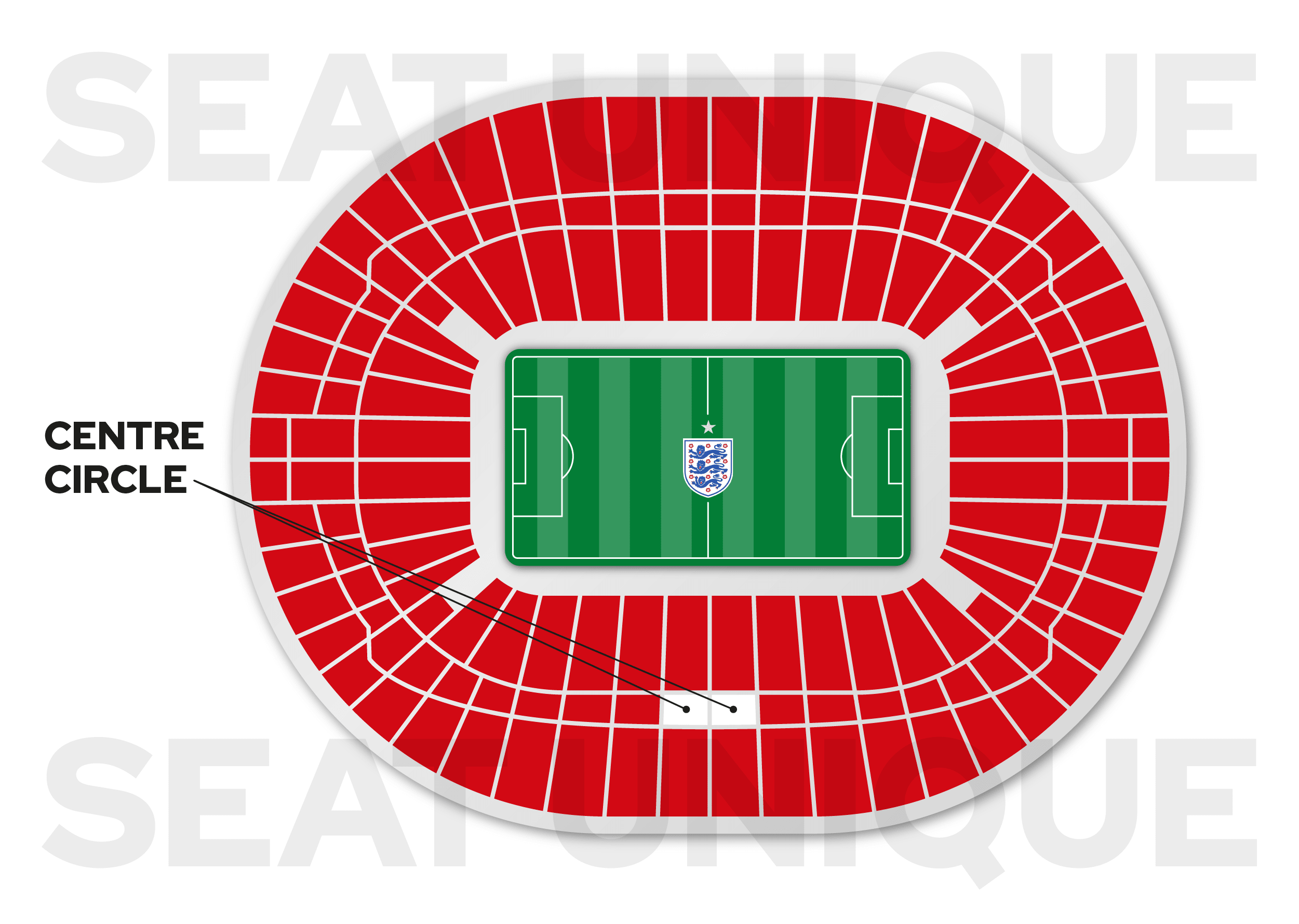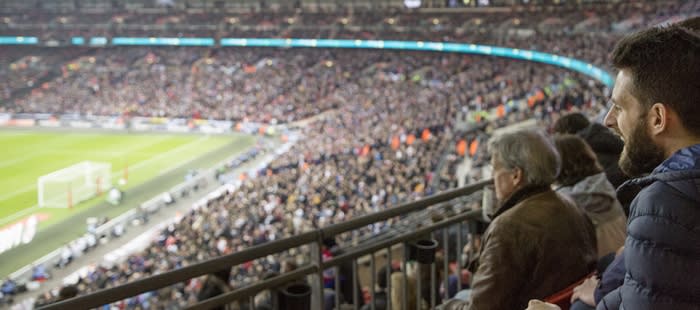 The Seat Unique Private Box
For the ultimate indulgent and intimate experience, enjoy the luxury of the Seat Unique Private Box. Fitting up to eight guests, our box provides outstanding views of the pitch whilst ensuring comfort and privacy. The match can also be enjoyed from comfortable, padded seating outside of the box on level three.
You will also indulge in a delicious pre-match meal cooked by your dedicated chef and host, pre-game coverage on a 42" flat-screen TV, and an official match day programme for each guest.
Pre-match and post-match entertainment at Wembley
As part of your package, a £10 Uber voucher can be used to ensure your journey to or from the venue.
You will arrive at the stadium through the hospitality door and have full access to the Club Wembley concourse three-hours prior to kick-off where you can soak up the vibrant matchday atmosphere.
Here you can also enjoy a range of restaurants and bars, including two new Gastropubs: The Three Lions and The Lioness. Alternatively, for a fine dining experience, enjoy the remarkable 'One Twenty' restaurant and for a glass of the finest champagne head to Bobby Moore's.
How to book official England Football hospitality packages, Club Wembley seats and private boxes via Seat Unique
At Seat Unique, you can securely and safely book your hospitality package with just three simple clicks and compare them side by side to choose the perfect experience for your taste and budget.
Buy official England Football VIP tickets and hospitality for fixtures taking place at Wembley Stadium today!
*Please note that Wembley hospitality and VIP tickets are available to international fans/ buyers outside of the UK only.
For more information on our VIP tickets and hospitality packages, check out our Guide to Football Hospitality at Wembley Stadium.
Buy Wembley Stadium football hospitality
Interested in other fixtures at Wembley Stadium in 2023, such as the FA Cup final? Check out everything we have on offer for the year.