With the Ashes set to return to UK soil in 2023, England have their work cut out if they want to redeem themselves following a 4-0 loss to Australia in the 2021/22 series. Find out which talented players we think will be selected to play in the Three Lions squad.
Due to the growing popularity of the Hundred, for the first time in 139 years, the Ashes has been compressed into a six week format. Therefore, we will see a calendar shift and a 46 day Ashes series in 2023 which will undoubtedly add more pressure to the players.
As a result, Brendon McCullum and his squad will need to be more organised than they were in Australia, where they struggled to establish a solid line-up, leaving the team with too many defensive players and medium pacers on the field.
While the England squad are already at an advantage with the familiarity of British ground conditions, weather, and green top pitches, it is going to take much more than favourable conditions to bring home the Ashes urn.
Ben Stokes missed out on playing in the last Ashes but will be heading into next year with the Test captaincy label, hoping to lead a strong team to Edgbaston, Lords, Headingley, Old Trafford and The Oval. With a number of rising stars having recently signed contracts with England, as well as talented England Cricket veterans, the Ashes squad should be a force to be reckoned with.  
As they prepare for the Pakistan Test series, we predict which players will make it onto the 2023 Ashes team, and tell you how you can see them play with official hospitality at Seat Unique.
Ashes 2023 England Cricket Team Predictions
Ben Stokes
Marking his first Ashes series as Test captain, Stokes will be returning with his usual approach of head-on aggression.
After taking time out due to personal circumstances, the all-rounder's return will be welcomed by fans who missed his talent during a series of losses on the Australian field earlier this year.
With one of the greatest Ashes moments of all time under his belt (Headingley 2019), Stokes is at his best on home soil and is expected to lead his team into the series with confidence and fight.
Ben Foakes
As one or if not the most talented gloveman in the country, Ben Foakes is one of two on the ECB's new list of contracts for the 2022-23 season.
While more recently he has missed out on donning the Three Lions crest at the hands of Jos Buttler's incredible skill, Foakes looks to be back in with a chance as Buttler has prioritised white-ball cricket for the foreseeable future.
A naturally talented wicket keeper and batsman, we predict that Foakes' skills will be utilised once again in next year's Ashes series.
Joe Root
Playing a key role in the Test match successes of Stokes' captaincy, Root believes that England can "go from strength to strength and keep moving forward as a team."
Chasing down a fourth-innings target of 275 to win, Root's huge personal contributions saw the team take a clean sweep against the Kiwis earlier this year and reminded us of his power as one of the greatest batsmen of all time.
It almost goes without saying that Root will be on the 2023 Ashes squad. This will mark his first Ashes series since stepping down as Test captain to Stokes, but the classy batsman remains full of fighting spirit, expressing that he is "really excited to just get my teeth into trying to score as many runs as I can for Ben."
James Anderson & Stuart Broad
As England's top two most-capped Test players, Jimmy Anderson and Stuart Broad are already confirmed to be in the 2023 Ashes squad. This series could also mark their last Test in England before retirement.
Head coach McMullen revealed that they will be in the team stating, "Yeah, they'll be here. Those guys are phenomenal cricketers". And with 1,233 Test wickets between them, it is no surprise that Anderson and Broad have been selected to face-off against the Aussies.
Zak Crawley
Since debuting with England in late 2019, we have seen just how talented this young batsman is. A natural stroke maker, Crawley will need to develop consistency and build on his previous successes, including 267 against Pakistan at Southampton to secure his place at the Ashes.
Ollie Robinson
Despite a turbulent beginning to his career, Robinson has proven his skill and is likely to become a more frequent member on the international team following a spectacular display of new ball bowling that shook South Africa's top order in this year's third Test.
If he continues on this path, the future is bright for Robinson and a position on the Ashes 2023 squad could be on the horizon.
Jack Leach
Securing his place on England's Test tour to Pakistan, Leach will once again lead the spin bowling initiative. Wedding great control of the ball, Leach is skilled in causing threat to both sides of the bat and has proven himself most recently in the New Zealand series with an attacking approach to bowling in the third Test.
If he upholds his spirit and grafts hard with the support of Stokes, he will be the obvious spin bowling choice for the Ashes series and a weapon against the Aussies.
Mark Wood
We anticipate that Wood will play some games in the Ashes series particularly if fellow fast bowler Archer struggles to recover from injury.
Impressing in the recent Pakistan T20 series, Wood got people talking as he reached an express pace of 97mph despite his recent injury and relative inexperience in the T20 international format.
Making his way onto the team for the Pakistan Test series, Wood's performances are not going unnoticed, and if he keeps improving he is likely to become a regular member in the England international team.
Ollie Pope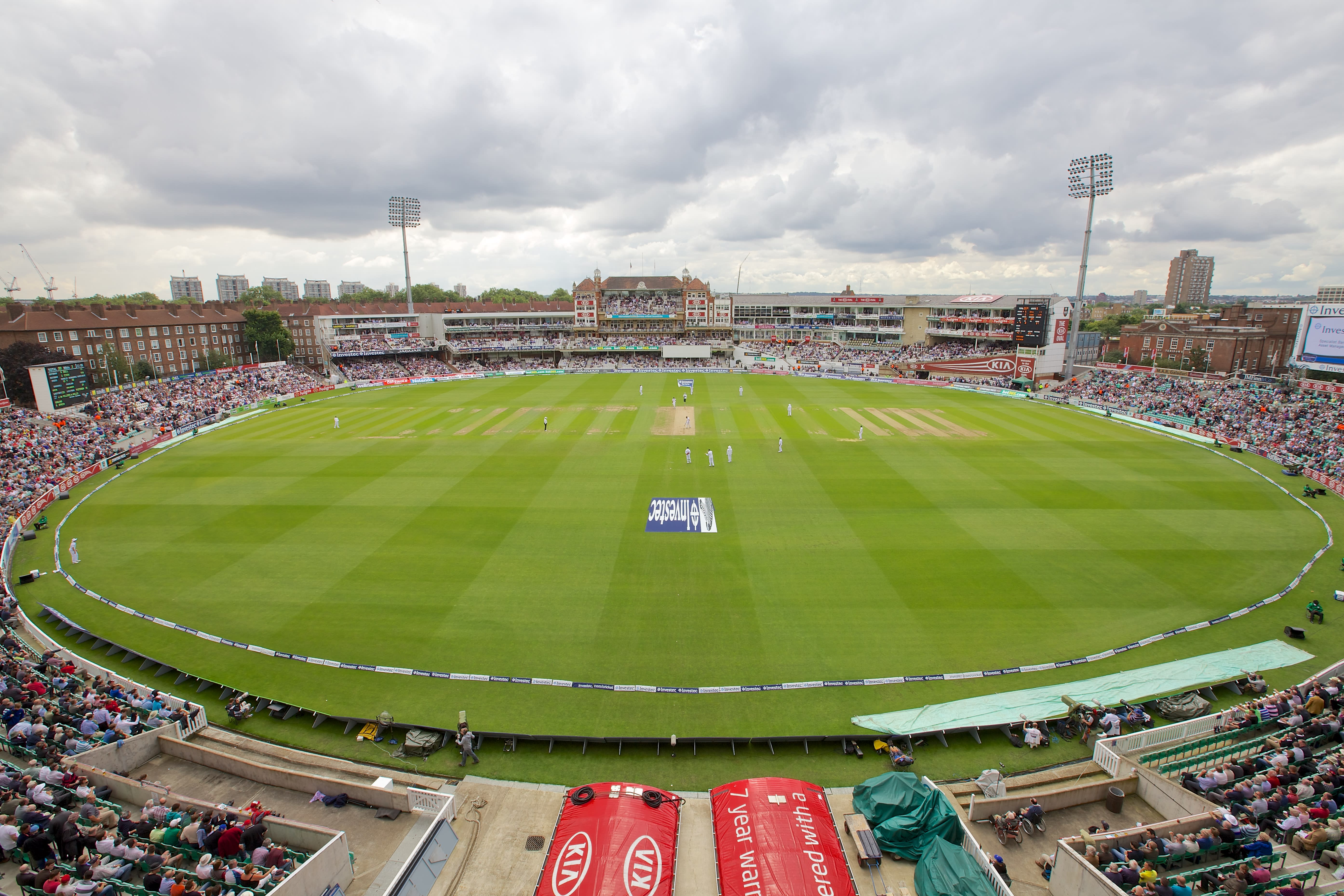 Ollie Pope is a promising player who has seen a summer of positive returns. The batter hit 136 off 131 balls at the Oval with Surrey earlier this year, demonstrating his natural skill on home ground.
The young cricketer has also been backed by Stokes, who selected him to step up as England's No 3 during the New Zealand Tests. He proved himself with an excellent second Test ton, demonstrating why his position in the team should be made permanent.
Harry Brook
Scooping up the PCA Young Player of the Year award, Harry Brook is definitely one to watch.
His consistency and impressive form in Pakistan have put Brook under the watchful eye of England coaches who see great potential and a bright future for the all-rounder.
Although it's a big ask from the 23-year-old, a place on the Ashes squad is not out of reach if he continues to develop at such pace.
How to get Ashes 2023 tickets
Seat Unique is delighted to open fan access to Ashes 2023 fixtures. If you want to see England battle it out against Australia from the best seats, check out our available hospitality packages now to secure your place.
Buy Ashes hospitality
Want to know more about the upcoming Ashes series? Check out our blog on 'When Do the Ashes Start: 2023 Dates, Venues & How to Get Hospitality' now!
If you are interested in cricket hospitality, explore our available packages for international and domestic fixtures in 2022/23.